Even though these are some of the best penny stocks to buy, they're super risky. There's no denying that. But if markets move the right way, you can make a lot of money from them.
The companies behind penny stocks are usually new-ish companies and don't have much experience in the marketplace. Although, there are also well-known companies whose stocks have plummeted.
You also must look out for scammers. They are trying to make money by having investors invest, then cashing out at an opportune time. They make money and their investors end up with nothing.
Despite all these obstacles, you can make enormous gains with penny stocks. Plus, there are ways to stay far away from all these downfalls.
Just do your due diligence and diversify. Check out the company and what it stands for. See how long it's been in the marketplace. Are other larger companies adopting it or taking it on as a partner? Check out the financial statements if you can. Look at the profit percentages and the return on assets.
Learn what to look for. Learn how to conduct due diligence. It is a boring process at first, but you will be so glad you learned. You will be seeing opportunities everywhere you go. You'll catch on, and once you do; it becomes fun and effortless.
Until then, I did some homework for you and dug up some of the best penny stocks to buy right now. Check them out below…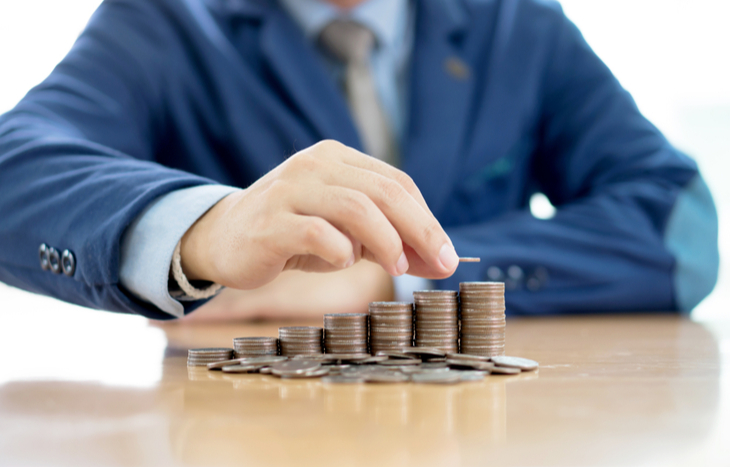 Top Penny Stocks
Meta Materials (Nasdaq: MMAT)
Sesen Bio Inc. (Nasdaq: SESN)
Trivago N.V. (Nasdaq: TRVG)
eMagin Corporation (NYSE: EMAN)
Exela Technologies (Nasdaq: XELA)
Why These Are the Best Penny Stocks to Buy
Meta Materials
Meta Materials invents, produces and manufactures materials that elevate performance and function. It strives to be a clean company. In fact, it received attention as a "Global Cleantech 100 company."
It offers products and technology. Meta serves in the aerospace, health, automotive, energy and consumer electronics industries. It has many different technologies and solutions for different applications.
One of which is creating functional surfaces. It uses technology to manipulate light and radio waves in new ways.
This is one of the best penny stock to buy now as it's already had many dramatic lows. But it's also had many dramatic highs. And the most recent one was mid-June 2021, where it hit an all-time high. It has recently corrected, and now might be a good time to buy in.
Meta Materials' 2021 was very bearish. Its price was around $1.23 at the beginning of the year. Then, it fell all the way down to around $0.50 before popping back up to about $6, then almost $20.
Behind this stock, the leadership also looks good, too. Everyone seems to have many years of previous success in their respective roles.
Sesen Bio
Sesen Bio is part of a great industry that is constantly growing—the medical industry. On top of that, it's creating a solution for a problem that has plagued people for a long time.
Sesen is a company committed to saving lives and making patients' lives better. And it's doing this by finding therapies and solutions for cancer. Specifically, bladder, head and neck cancers.
The recent economic turmoil gave Sesen's stock a nice boost, followed by a recent tumble into a low bear. It's a small market cap company headquartered out of Massachusetts.
As another one of the best penny stocks to buy, the leadership looks great as well. The executives and board of advisors have successful backgrounds.
Sesen Bio stock has done well. It is volatile, but that's typical for a penny stock. When a stock has done well in the past, odds are it will likely do well in the future.
For a list of more investing opportunities in this space, check out these healthcare penny stocks.
Trivago N.V.
Yes, this is the same trivago you use to go on vacation and find great deals. Something that may surprise you is that it's in the tech industry. Trivago uses technology to specialize in the hotel and lodging business. And we all know how great the tech industry is for investors.
It makes sense why Trivago's stock is falling again. The stock fell dramatically as most travel came to a stop in 2020. After things blew over, there was a large spike in price. Now, people are getting afraid again with the delta variant. Trivago's stock price has been steadily declining since March 2021.
Although, it should do well going forward. The leadership looks good with this company. The main question to ask is whether it can hold on through this new wave. It also depends on how COVID will affect travel.
eMagin Corporation
eMagin's stock made my list of the best penny stocks to buy even with its dramatic history. The past five years has produced spikes, but it has now come back down significantly.
eMagin is the leading U.S. producer of OLED microdisplays. OLED stands for Organic Light Emitting Diode. OLEDs are much better than LEDs in that they are self-illuminating and have a wider angle of view.
The products that eMagin offers are so tiny. They are all the same size as or smaller than a quarter. These are meant to be very close to your face- think virtual reality. That's one of the markets it serves, too – the consumer market.
The company offers solutions for military, consumer, commercial, and medical applications. So, there's a wide variety of markets for eMagin.
eMagin's leadership checks out. It looks like they have lots of success behind them to keep the company strong.
To me, eMagin looks like a great penny stock to invest in.
Exela Technologies
Exela is tech company that specializes in helping businesses transform and grow. It offers automation services, provides insights and upgrades processes. These help the company grow larger and quicker. This helps make it one of the best penny stocks to buy now.
The company offers services in a wide variety of industries (I counted 14 of them). Some of these are health, travel, tech and publishing.
There are also dozens of solutions and services on its website.
As far as leadership, the management team looks good as well. Exela's stock has been low through 2022. It made up for that this year, though.
In Everest's Group Report, Exela is a "major contender." This is the fourth year in a row it has received that recognition, and Exela is proud of it. As it should be.
Beyond the Best Penny Stocks to Buy Now
These penny stocks look like great investments. But as always, do your due diligence before you buy. Even with this list of the best penny stocks to buy now, they're volatile and risky, but they can also be great vehicles for building wealth.
If you're looking for more investing opportunities, check out…
---
Vanessa Adelman graduated with an Interdisciplinary degree. She majored in Entrepreneurship, Painting, Music and Film. Shortly after, she received a copywriting mentorship with Mark Morgan Ford. Then, she earned her AWAI Verification. Now, Vanessa freelances in the financial direct response industry. She's been investing since 2016. In her free time, she enjoys books about money and wealth. She loves being with her boyfriend, hunting, fishing and going on outdoor adventures.