Cheap penny stocks can change a person's life. But, only if they know what to do with them. If you can educate yourself on how to find great stocks, the sky is the limit.
For now, I'll help you out by suggesting some stocks to check out. The following stocks have potential to make some big gains in the future.
But, like I said, you'll benefit by educating yourself. So that you can start finding great stocks on your own, do your homework on these. And, I will admit, it takes the pressure off me a bit in case they don't perform well.
But, no matter where you are in your investing journey, any teacher will tell you to do your due diligence. It pays off in actual dollars. And more than you might expect.
A warning about penny stocks: they are volatile. And cheap penny stocks are even more volatile.
Volatility can be the thing that makes you tons of money. It can wreak havoc on your investments, too. People lose money in penny stocks. All. The. Time.
Complete your due diligence. See what other people say about the stock. Look at the penny stock's chart and history on the market. Also, investigate what it provides to its customers.
Create a plan, and stick the investing or trading plan. Don't ever let emotions interfere with your decision making. Most importantly, don't invest more than you can afford to lose. Because the odds may stack against you. And you wouldn't even know.
I don't want to scare you away. I want to get you prepped for what you'll face. Check out these penny stocks I've collected for you.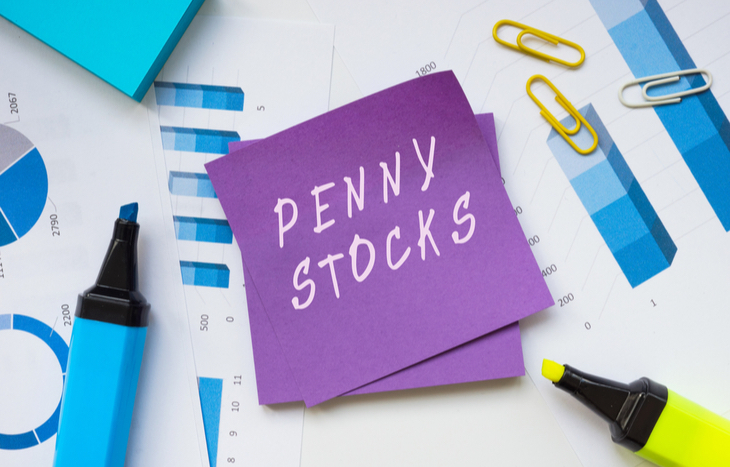 Cheap Penny Stocks to Buy
Digital Alley Inc. (NASDAQ: DGLY)
Innerscope Hearing Technologies (OTC: INND)
Brickell Biotech Inc. (NASDAQ: BBI)
Siyata Mobile Inc. (NASDAQ: SYTA)
Cumberland Pharmaceuticals (NASDAQ: CPIX)
Tokens.com (OTC: SMURF)
Digital Alley Inc.
This cheap penny stock provides high quality software and video solutions. And their target market is law enforcement and event security. These are the body cams and other security that help keep everyone accountable.
These are also the dash cams, wall cameras and video surveillance in trucks and vans. The body cam and in-car cam subscription service is new to Digital Ally. They also offer some covid-related items, like thermal scanners.
Leadership looks great for Digital Ally. Lots of experience founding and building businesses makes for great leaders. Ones that will bring profits to the company.
Recently, they've announced a share buy-back program. And it's in the amount of $10 million. Digital Ally is also projecting a $50 million revenue year for 2022.
They have a long list of over 30 patents and patents pending. So, it seems they're setting themselves up for major success.
Innerscope Hearing Technologies
Innerscope is a very cheap penny stock with a nice, low market cap. But not too low. It's at a sweet spot, where it still has plenty of room to grow, but isn't extremely small.
It founded in 2012, and is beginning to pick up speed. In 2021, they've received lots of attention from big players. They've launched their hearing aid on a few healthcare websites. Like HSAstore.com and WellDeservedHealth.com.
More recently, they've secured some hearing test kiosks in various stores. Food City Pharmacy and Giant Eagle are two of those companies.
Acquiring Hearing Assist was a big deal this year, also. Hearing Assist is one of Wal-Mart's largest suppliers of hearing aids. So, it makes sense that Innerscope also has received a large buy order from Wal-Mart.
It was likely a big celebratory moment for them. And they've appointed a new Chief Technology Officer. It seems to be somewhat of a detail among all the activity this past year.
Brickell Biotech Inc.
Brickell Bio is a clinical stage company. As a pharmaceutical business, they help bring solutions to patients. In particular, those with dermatology problems and autoimmune diseases.
This cheap penny stock also has a small market cap with plenty of room for growth. Founded in 1987, they create better treatments for various diseases and disorders. These include hyperhidrosis. It's where you sweat too much for what's necessary to keep you cool. It's too much underarm sweating.
Also, autoimmune disease, where your immune system attacks your body. And chronic inflammation is another disease they plan to target. Recently, they've completed Phase 3 testing with positive results. Gel for hyperhidrosis patients is what was tested. And they reported that the gel was "generally well tolerated".
So, they've outlined a plan to get it FDA approved and move forward with it. This cheap penny stock is at a pivotal moment, which is why is could blow up soon.
Siyata Mobile Inc.
Founded in 1986, Siyata has a lot of history. Despite their small market cap, they were in 2018's Venture Top 50. They're a global company, working in Canada, the U.S., the Middle East, and other continents.
Siyata offers various solutions. Those solutions help boost internet signal in areas that are difficult to amplify. Some of these products include those that can be installed in vehicles. Also, rugged handsets for fleets of vehicles. And even boosters for professional and personal uses. In 2012, they produced the world's first 3G vehicle connected device. They did the same for 4G, and now have plans to do more.
This cheap penny stock has recently launched an accessory kit for one of their products. They've also received a $1.3 million buy order for some of their rugged solutions. Plus, a $6 million investment from the Lind Partners is nothing to scoff at.
Cumberland Pharmaceuticals
Cumberland Pharmaceuticals is a cheap penny stock that has a mission. And that mission is to provide high quality prescription medicines. They focus on underserved, very niche markets. And they've been around for over 20 years.
Cumberland has about 10 products, and eight of those are already to market. The medicines in their arsenal are a variety. Including a laxative, to a treatment of cardiomyopathy.
Recently, they've moved their headquarters. And received FDA approval to use Caldor pre-operation. Caldor helps reduce pain and fever.
Tokens.com
Tokens.com is a cheap penny stock that could be a very smart move to make. It's not a secret that many investors don't understand blockchain, NFTs, etc.
And these areas are speculative. But, they are getting lots of attention and acceptance by many people and companies. Tokens.com invests in and manages all kinds of cryptos, NFTs, and other decentralized investments. Then, they offer public stock for the average investor to trade.
This strategy not only opens a huge opportunity for Tokens.com. But, it also helps the world adapt and accept these sorts of investments faster.
Plus, the speed and volatility of decentralized investments are no secret in the investing world.
---
Vanessa Adelman graduated with an Interdisciplinary degree. She majored in Entrepreneurship, Painting, Music and Film. Shortly after, she received a copywriting mentorship with Mark Morgan Ford. Then, she earned her AWAI Verification. Now, Vanessa freelances in the financial direct response industry. She's been investing since 2016. In her free time, she enjoys books about money and wealth. She loves being with her boyfriend, hunting, fishing and going on outdoor adventures.