Fossil fuel stocks have seen a big run up this year. Although, it might be time to move towards clean energy stocks. There's a lot of momentum behind the new renewable energy bill. And this could create a huge boost for green energy stocks in the years ahead.
To start, let's dig into the key parts of this new legislation and where it stands. And with that insight, we can track down better clean energy companies. I've also included some company highlights below. But first, the big news…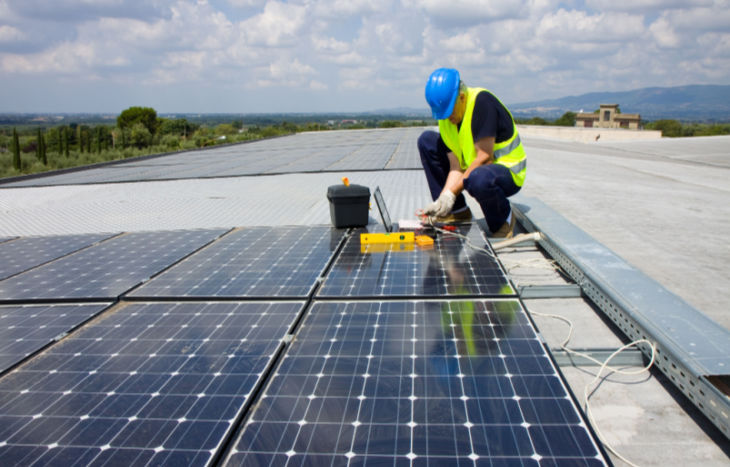 New Bill to Boost Clean Energy Stocks
A historic climate bill is underway. With close to $370 billion for energy programs and incentives, it'd be one of the largest climate investments in U.S. history.
Like most bills, this has been in-the-works for a while. And it's seen some big changes. Although, the Senate just passed the climate and tax bill after lots of debate. And it was finally signed into law on August 16.
The new name for the bill is the Inflation Reduction Act. And there's plenty of debate on how it will actually impact inflation.
Pumping money and incentives into the markets can lower prices for certain goods and services. Although, it can also lead to more spending. And this new demand pushes prices up. Albeit, some new innovations can create deflationary pressure. But I digress…
When buying clean energy stocks, we need to look at what industries and companies will benefit most. And with this in mind, here are a few highlights from the bill…
Extends the current $7,500 EV tax credit for a new vehicle and includes $4,000 for used EVs.
Restores a 30% tax credit for residential solar systems and also incentivizes wind energy production.
Lowers the cost of some prescription drugs and puts a cap of $2,000 on out-of-pocket prescription drug costs for people on Medicare.
Includes a 15% minimum tax for corporations making $1 billion or more in income.
There's a lot more to unpack with Inflation Reduction Act. It has more than 700 pages to read through. Although, with these key points from the bill, we can already track down some clean energy companies that should benefit…
Clean Energy Stocks
Tesla (Nasdaq: TSLA)
First Solar (Nasdaq: FSLR)
NextEra Energy (NYSE: NEE)
Tesla
Tesla hit the previous cap for EV tax credits. But with this extension, that could make Tesla's EVs more affordable for more Americans. There are additional rules with the new tax credits such as EV price limits, as well as domestic production requirements.
As a result, Tesla might not benefit as much right away. Although, I'm sure the company will adjust to benefit from the big EV incentives in the years ahead. And on top of the EV credits, Tesla's solar business should see a boost as well.
Tesla is already one of the world's most valuable companies and one of the best clean energy stocks. It trades at a high valuation but the business is growing at an impressive clip. Its mission is to accelerate the world's transition to sustainable energy. And that aligns well with some of the goals of this new renewable energy bill.
First Solar
First Solar is an American manufacturer of solar panels. It also provides utility-scale PV power plants and supporting services such as construction, maintenance and panel recycling.
Since First Solar's core business is centered around solar energy, it should see big benefits from the climate bill. And we can already see investors bidding up the share price. It's not as cheap as it was a month ago, but still might be a good deal as the energy incentives play out over the coming years.
NextEra Energy
NextEra Energy provides clean energy across much of North America. It's in a leading position and this makes it one of the best clean energy stocks. With one of its key subsidiaries, NextEra Energy Resources, it's leveraging low-cost renewables to drive affordable energy for customers.
The company has close to 120 wind sites in operation and is one of the largest generators of solar energy in the world. And on top of that, it provides energy storage systems. NextEra Energy should benefit from the new climate bill and continue to reward investors. The company also pays a dividend and as its cash flows grow, it should be able to continue increasing it.
Investing in Renewable Energy
With this new legislation, the clean energy stocks above should benefit. And of course, this is good for investors as well. It'll likely take many years for some of the incentives to play out, but big money is already starting to move hands.
If you're looking for ways to gain broad exposure, renewable energy ETFs can be a good way to go as well. But either way, the best investment opportunities come and go. Clean energy is big in the news today but a better opportunity might show up next week.
If you're looking for the most recent market insight, check out this list of the best investment newsletters. They're packed with research, tips and tricks from investing experts. And feel free to continue exploring more of our free research…
---