Crypto
The Coinbase NFT Marketplace Goes Live and Flounders
Coinbase NFT (Nasdaq: COIN) made waves in 2021 as the first cryptocurrency marketplace to IPO in public markets. Unfortunately, the performance of the stock is largely tied to the performance of crypto… which is crashing hard in 2022. Coinbase has similarly underperformed the market. It faces a dire trajectory as Bitcoin, Ethereum and other major decentralized currencies continue to suffer.
As it seeks to decouple itself from the current volatility of cryptocurrency, the company has diversified into Non-Fungible Tokens (NFTs). These blockchain-backed assets fit into Coinbase's realm of focus, and they could serve as a way to hedge against the performance of cryptocurrency as a whole. That is, if Coinbase can establish itself as a premier dealer of NFTs and if these digital assets remain more than just a passing trend.
The Coinbase NFT marketplace beta went live at the beginning of May 2022. Unfortunately, after an underwhelming rollout, the platform's marketplace continues to suffer dejectedly. Let's take a look at why.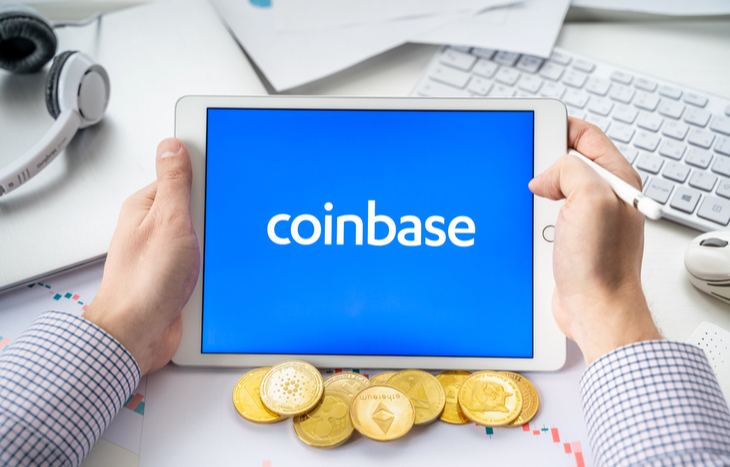 Investor Confidence in Crypto is Falling
Coinbase has had a rough time since coming to market last year. After falling from its IPO price of $342 in April 2021, COIN tested this level again in November 2021 before beginning a rapid descent to ~$70 in May 2022. The plunge almost exactly mirrors the crash of the crypto markets. For equity investors seeking an insulated way to dabble in crypto, Coinbase has proven itself a risky investment.
The crypto crash has brought naysayers out of the woodwork and cast a negative light on digital assets as a whole: NFTs included. As investors abandon underwater positions in digital currency, NFTs have subsequently suffered. Because NFTs are only attainable through crypto purchases, marketplace transactions have also cooled. It's a dilemma that's posed trouble for Coinbase as it seeks to both weather the troubled cryptocurrency market and expand its repertoire of digital assets via the Coinbase NFT marketplace.
Coinbase is Late to the NFT Party
The crash of the crypto market isn't the only strike against Coinbase's foray into NFTs. With its launch in early May, the Coinbase NFT marketplace is well-behind the curve, lagging competitors like OpenSea, which launched in 2017. As such, Coinbase is vying for market share against well-established competition.
How late to the NFT party is Coinbase? Juxtapose it against OpenSea and it's easy to see the uphill battle Coinbase faces in attracting users to its own marketplace. Where Coinbase NFT debuted with active users totaling ~1,100, OpenSea sees as many as 350,000 monthly active users. At launch, Coinbase NFT saw $75,000 of Ethereum (ETH) change hands in NFT transactions. It's a figure that pales in comparison to OpenSea's $2.37 billion in monthly volume.
OpenSea is far and away the dominant NFT marketplace. However, Coinbase NFT still lags behind other established platforms and will struggle to take market share from them. It's up against competitors like LooksRare ($1.8 billion volume) and Magic Eden ($308.82 million volume), representing major players on the Ethereum and Solana blockchains, respectively.
Coinbase NFT Lacks Unique Value Positioning
More than being late to the party, Coinbase NFT also doesn't have any unique selling points. Where new-to-market players like Kraken NFT are offering zero gas fees on NFT transactions, Coinbase hasn't taken steps to differentiate itself enough to draw users away from established marketplaces.
While Coinbase is offering zero trading fees to kick off the launch of its marketplace, this offer is for a limited time. Moreover, it's less of an incentive than waiving gas fees, which are astronomically high on the Ethereum blockchain. Coinbase NFT simply doesn't have a mechanism for driving new signups and users, other than attempting to tap into its current user base of cryptocurrency traders—many of whom are currently underwater due to the crypto crash.
NFTs are a Divisive Asset Class
Coinbase NFT faces an uphill battle in getting users on board with NFTs. These digital assets are extremely divisive, drawing the ire of traditional investors and praise from those enamored with the potential of blockchain and cryptocurrencies. Coinbase doesn't only need to draw market share away from established competitors; it also needs to appeal to potential investors in a way that swings them in favor of digital assets. It's a tall task.
A promotional partnership with creators like Bored Ape Yacht Club could be the mainstream push Coinbase NFT needs to flourish. However, Coinbase NFT still needs to overcome investor scrutiny and lack of education about NFTs before it can grow its user base organically.
Can the Coinbase NFT Marketplace Recover?
Despite a disappointingly slow start for the Coinbase NFT marketplace, there's hope that it'll grow. It's looking to compete with the likes of larger established players like OpenSea and Rarible in the near future. Some speculators believe Coinbase will partner with an art collective to launch a powerhouse line of NFTs. For example, similar to Bored Ape Yacht Club or CryptoPunks. Others believe NFTs will surge even as crypto falters, as digital asset that will retain its relative value.
Only time will tell if the Coinbase NFT marketplace will rise to prominence alongside other established marketplaces. For more insights into NFTs and the trajectory of digital assets as a whole, subscribe to our investment newsletter. We're committed to staying abreast of the NFT marketplace and the rise of digital assets.
---