The Corebridge Financial IPO is set to test the market as one of the largest offerings in 2022. In fact, this spinoff of American International Group (NYSE: AIG) is the biggest initial public offering of the year to date. And it will be closely watched by investors as most big IPO's have been delayed or cancelled due to the current economic climate.
Many companies are delaying going public due to market uncertainty. However, AIG isn't waiting any longer with its Corebridge Financial IPO. Let's take a closer look at this company and its prospects on the stock market.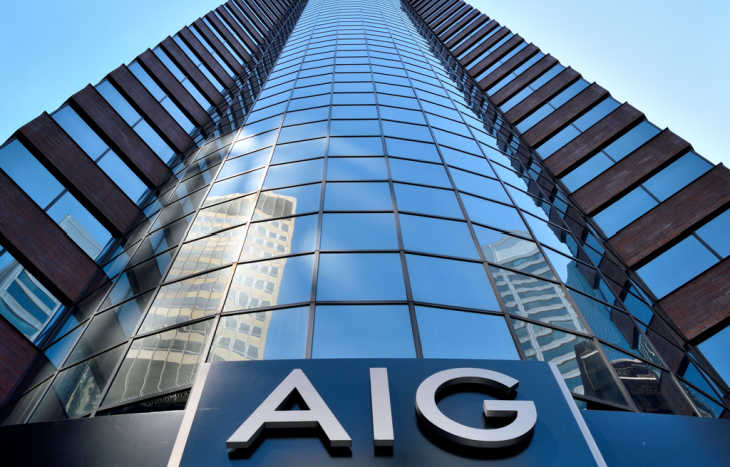 Corebridge Financial IPO Breakdown and Outlook
Corebridge Financial is AIG's life and asset management business. It serves customers in the United States and is one of the largest providers of retirement solutions and insurance products in the country. Before the initial public offering, the company was known as SAFG Retirement Services. Now it will separate from AIG and go public under the rebrand of Corebridge Financial.
In general, the Corebridge Financial IPO is massive in comparison to most debuts this year. The company is seeking to sell a whopping 80 million shares at a price range of $21 to $24 per share, according to the SEC filing. This will put the company's valuation at $14.5 billion. Moreover, Corebridge Financial will list on the New York Stock Exchange (NYSE) under the ticker symbol "CRBG." Underwriters on the offering include Bank of America, Citigroup, J.P. Morgan, Goldman Sachs, Morgan Stanley and Wells Fargo.
The IPO was initially planned for the second quarter of 2022, but was delayed due to market volatility. It will now go public on September 14, 2022. And many experts believe it will be a paramount debut for the current market.
Corebridge Financial Stock Market Impact
It's no secret that the stock market is in a downturn. In fact, there's debate over whether we are in a recession or not. Nevertheless, high inflation, geopolitical tension and recession fears have not been good for investors.
That is why so many experts are bookmarking the Corebridge Financial IPO. It's the biggest debut of the year to date and it will give us a better outlook on the market. Are investors ready to buy in? Or is fear still leading the charge in market sentiment?
It's clear that investors are unsteady in terms of making big decisions for their investment portfolios. And you can't blame anyone for this. Market volatility is at all-time highs and many projections suggest it will get worse before it gets better. That's why most IPO's are delaying in the first place.
Yet, AIG is moving forward with its spinoff IPO in one of the largest debuts we have seen in quite some time. Its success, or failure, within the first few months of its debut may tell us a lot about the market going forward. That's why you will want to keep your eyes all over this listing. Furthermore, you may want to consider investing as well.
Investing in IPO's
Initial public offerings come with high risk and reward. Therefore, it's important that you understand the IPO process and keep track of the IPO calendar. You don't want to miss out on the next big stock to hit the market.
For more stock insights and IPO analysis, sign up for one of the best investment newsletters. These daily e-letters give you expert stock tips, trends and much more. This additional research can help you make better investment decisions that can protect and enhance your portfolio.
The Corebridge Financial IPO is one debut that will be talked about for years to come. It will also be used as an example and comparison for future IPO's during bear markets. Therefore, you are going to want to pay close attention to Corebridge Financial stock over the coming months.
---
Corey Mann is the Content Manager of Investment U. He has more than 10 years of experience as a journalist and content creator. Since 2012, Corey's work has been featured in major publications such as The Virginian-Pilot, The Washington Post, CNN, MSNBC and more. When Corey isn't focusing on Investment U, he enjoys traveling with his wife, going to Yankees games and spending time with his family.