A Coupang IPO is coming to the U.S. This Korean e-commerce platform has the eye of investors after revealing its prospectus. Now people want to know when to expect Coupang stock.
But is Coupang a good investment opportunity? Here's what we know…
Coupang IPO: The Business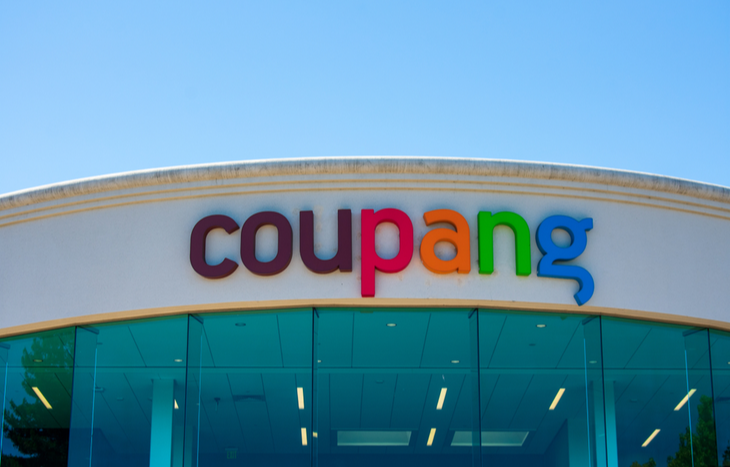 Harvard graduate Bom Kim founded Coupang in 2010. It's the largest product e-commerce platform in South Korea. Coupang offers Rocket Delivery, providing same-day or next-day delivery. The company even offers Dawn Delivery, so consumers wake up to what they need at their door.
Coupang has more than 100 fulfillment and logistics centers across more than 30 cities. As of December 31, 2020, Coupang has more than 40,000 workers, 15,000 of whom are drivers. The company hired about 25,000 of those workers in 2020, doubling its workforce in a single year. And the company plans to hire another 50,000 employees by 2025.
The company recently filed for Coupang stock with the SEC. Since the IPO market continues to have strong performance, now could be a great time for a Coupang IPO. But will Coupang be in the game long term?
Coupang Stock: The Market
In 2019, Korea was the fourth largest economy in Asia and the 12th-largest globally, with a GDP of $1.6 trillion. However, despite being Korea's largest product e-commerce platform, Coupang still accounts for only a small percentage of retail, grocery, consumer foodservice and travel spending.
This totaled $470 billion in 2019 and is expected to reach $534 billion in 2024, according to the Coupang IPO prospectus. But the e-commerce portion of the total spend was $128 billion in 2019 and is estimated to hit $206 billion by 2024. That's a compound annual growth rate of about 10%. Coupang expects internet buyers to increase spending from $2,600 per buyer in 2019 to $4,300 in 2024.
Coupang lists five main growth strategies to help it achieve its market goals.
Attract more customers
Increase customer engagement
Invest in technology and infrastructure
Expand product selection
Explore initiative to broaden offerings
As a result of the 2020 coronavirus pandemic and the adoption of newer technology in Korea, Coupang is seeing significant growth. And it shows in the company's finances.
The Financial Data
On the one hand, the company has growing revenue. Coupang recorded a huge increase in total net revenue for 2020. Back in 2018, the company recorded $4 million in revenue. And that increased to about $6.3 million in 2019, a growth of 60%. But in 2020, Coupang recorded nearly $12 million in total net revenue. That's nearly twice as much in one year.
But on the other hand, the company isn't yet profitable. Coupang hasn't recorded positive net income. The good news is Coupang is consistently cutting its losses. In 2018, Coupang's net loss was almost $1.1 billion. The company managed to cut that down to $700 million in 2019. And in 2020, net loss was $475 million.
If Coupang stays on this track, investors will hopefully see profit in the upcoming years. And that could make Coupang stock a long-term opportunity. Coupang plans to improve its finances by growing its platform and products.
Use of Proceeds
Under the section "Use of Proceeds," Coupang wrote…
The principal purposes of this offering are to increase our capitalization and financial flexibility and to create a public market for our Class A common stock. We currently intend to use the net proceeds we receive from this offering for general corporate purposes, including working capital, operating expenses, and capital expenditures. We cannot specify with certainty all of the particular uses for the remaining net proceeds to us from this offering. We may also use a portion of the net proceeds for acquisitions of, or strategic investments in, complementary businesses, products, services, or technologies. However, we do not have any plans or commitments to enter into any material acquisitions or investments at this time. We will have broad discretion over how we use the net proceeds from this offering. We intend to invest the net proceeds from the offering that are not used as described above in investment-grade, interest-bearing instruments.
So for those interested in the Coupang IPO, let's look at the details we have so far.
Coupang IPO Date, Pricing and More
What is the Coupang IPO date? Coupang filed on February 12, 2021. Currently, the IPO date, price range and offer shares are unknown. The company applied for Coupang stock to trade on the NYSE under the ticker symbol CPNG.
If you're looking for the latest investment opportunities consider signing up for Liberty Through Wealth. It's a free e-letter that's packed with investing insight from market experts. And if IPO investing interests you, head to our IPO Calendar to stay up to date on the market's latest offerings.
For more detailed information about Coupang and its offering, check out the Coupang IPO prospectus. With the company's promising future growth and a strong IPO market, Coupang stock has a good chance of seeing success.
---
Amber Deter has researched and written about initial public offerings (IPOs) over the last few years. After starting her college career studying accounting and business, Amber decided to focus on her love of writing. Now she's able to bring that experience to Investment U readers by providing in-depth research on IPO and investing opportunities.