Crypto
Crypto Hasbulla: Should You Invest in This Latest NFT Trend?
For a teenage blogger, Hasbulla Magomedov has reinvented himself quite a few times. At this point you might know him best as Crypto Hasbulla. But before that he went by the nickname Mini Khabib. This came from his reverence for former UFC lightweight champ Khabib Nurmagomedov. Well, that and the fact that he is indeed "mini."
Hasbulla reportedly weighs in at around 40 pounds. And that weight is spread across a frame that measure just over 3 feet tall. The young influencer also happens to have the cherubic features that make him look like he's around five years old.
On TikTok, the youngster first gained an audience by posted videos of him pretending to fight actual children. In the process, he's racked up hundreds of millions of views on various social media accounts. Oh, and he's since challenged Conor McGregor to a fight.
His notoriety has even earned him the praise of UFC president, Dana White, who noted he would love to get Hasbulla into the octagon… But probably not against McGregor.
Hasbulla's small physique filled to the brim with charisma and a charming sense of humor. And he's now hoping to parlay that into a new metaverse-conquering entity known as Crypto Hasbulla. And the NFTs that come with that have already been rolled out.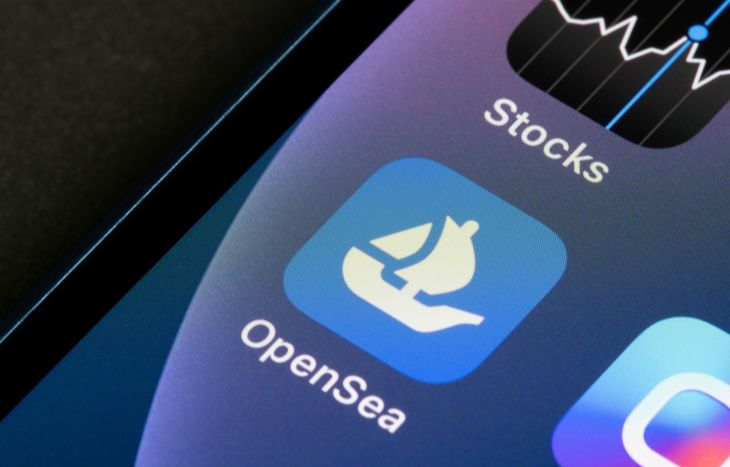 About The Crypto Hasbulla Project
Crypto Hasbulla began in earnest with a Discord community. The idea here was that once they tested the waters and were able to procure 20,000 members there would be enough interest to launch a series of NFTs. And that test was quickly passed. So now, the NFTs are out there.
But does that mean you should pick some up and store them in your favorite digital wallet? Well, that depends…
Was the first half of this article a rerun because you're a super fan? Have you been waiting with bated breath for the release of the Crypto Hasbulla NFT collection? Are you a sucker for an cute but disinterested cartoon characters decked out in various outfits?
If you answered yes to any of these questions, then Crypto Hasbulla sounds right up your alley. But fair warning: They don't come cheap. The intro price for one of these little guys is around $1,000 (or 0.24 Ethereum). From there, the sky's the limit as to how much people are trying to change for a Crypto Hasbulla NFT. You can check out the full selection over at OpenSea.
The Next Stages
Even for a superfan, spending $1,000+ on a digital image is probably a little much. But here's how Crypto Hasbulla is trying to sweeten the deal…
There will only be 10,000 unique hand drawn images created in this series. After those are all released, there's plans for a merch store… One beyond NFTs. There are plans for personalized clothing items like sneakers and T-shirts.
Beyond that, there are also plans to introduce Crypto Hasbulla to the metaverse. At some point, there will be various activities carried out in the Decentraland, Blocktopoia and The Sandbox. And all Crypto Hasbulla owners will have access to all of these events.
In a nutshell, each unique NFT will eventually come with holder perks that include online and possibly in-person access to Hasbulla himself. It's really not too dissimilar to the way the infamous Bored Ape Yacht Club NFTs grant holders access to exclusive parties on and offline.
The big question is staying power. Hasbulla Magomedov made a big splash, quickly. He very quickly gained a devoted following on social media. But how long will that last? Will that audience continue to grow?
For the time being, despite his popularity, his content is pretty niche. And parlaying that into digital assets with a starting price of $1,000 is iffy to say the least. (Not including the occasional giveaways on Discord.) But that's not to say there aren't at least 10,000 fans chomping at the bit to get a piece of a Crypto Hasbulla. We just don't think it's for every investor.
The Bottom Line on Crypto Hasbulla
We joined the Crypto Hasbulla community on Discord. And we'd happily accept a giveaway NFT. And if that led to the chance to meet him, we'd be up for that. It'd probably be fun. But this collection (like most NFTs, honestly) is designed for a specific type of person. And we just don't happen to fit the bill.
That being said, for someone with a spare couple of grand sitting around who does happen to be a huge fan, the Crypto Hasbulla NFTs offer a unique opportunity. And should his popularity continue to rise, these could go up in value quite a bit. So they could wind up being a great investment.
And if Mini Khabib does one day get in the ring for a UFC fight, that could lead to an explosion in interest, and the value of Crypto Hasbulla NFTs. Crazier things have happened in the crypto-verse. We'll be rooting for him… Just not with our wallets.
---