Reviews
Cryptowatch Review: Why You Should Add This to Your Crypto Arsenal
In this Cryptowatch review we'll go over who this platform is best suited for. We'll also cover the aspects where it shines… And where it comes up a little short. Though (spoiler alert) its strengths far outweigh its weaknesses.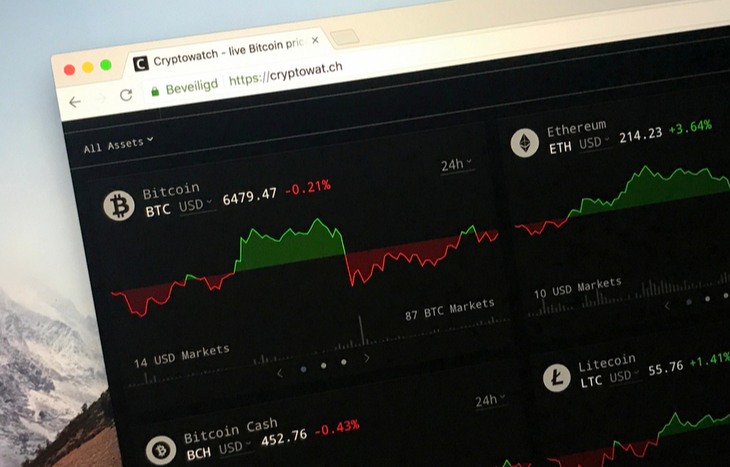 First, the basics. Cryptowatch is a browser-based data powerhouse that offers detailed market information for dozens of crypto exchanges. And it delivers that info in real time. Want up-to-the-minute charts for the cryptos you're keeping an eye on? How about a centralized way to trade tokens on several different exchanges? If either of these sounds intriguing, Cryptowatch could be exactly what you're looking for.
Since it was acquired by Kraken, Cryptowatch has made trading on Binance.us, Bitfinex, Bitstamp, Coinbase Pro, FTX.US, Poloniex and, of course, Kraken, easier than ever. Not long ago, if you wanted to buy trade or sell cryptos specific to any of these exchanges, it would require setting up an account with each of them. But Cryptowatch turns that process into one-stop shopping now. And it features user friendly portfolio tracking for all of these exchanges.
If that was all Cryptowatch offered, it would be a pretty stellar in its own right. But there are actually more ways than one to use it. Next up in this Cryptowatch review is a closer look at the free desktop application.
Cryptowatch Review: About the Free App
Now, using your web browser of choice is one way to use Cryptowatch. But there's also a downloadable application for Windows, MacOS and Linux. And in some ways, this is where Cryptowatch really shines.
For active crypto traders that need a bevy of information at their fingertips, there's a lot to like about the free app. For starters, there are seemingly infinite ways to customize it. The app works with Boards. And the beauty of this is you can divided up the boards into any number of ways with different modules. And those modules can be made up of charts, summaries, a list of tickers and their prices or watch lists – among other options.
You can also further customize your boards with different themes. At last count, the Cryptowatch app could support cross-exchange portfolios across 15 different exchanges too. There is so much information and so many ways to view it, we agree with The Crypto Dog.
I need more screens.

— The Crypto Dog📈 (@TheCryptoDog) January 8, 2021
One more thing to note is that loading up on a bunch of boards and modules won't bog down your computer. While testing it for this Cryptowatch review, I was running more modules than I rightfully knew what to do with. But the three-year-old MacBook they were displayed on had no issues with other websites, a couple Excel docs and Microsoft Word all operating in the foreground. And that's impressive to say the least.
Where the App Falls Short (At Least For Now)
All that information is really nice to have. It can be an invaluable tool for active crypto traders. But as of right now, it doesn't offer the ability to actually trade on it. Which does seem a little odd. If trading were made available, this free app would be even more of a no-brainer. However, folding in trading access could result in the need for more computing power… Which could slow things down a good deal. So, for now, when you see the signals you're looking for, you'll just have to log into your account via the web browser.
Furthermore, you'll probably see why the Cryptowatch application doesn't offer trading. As soon as you log back in to your account in your browser, the charts and displays seem outright laggy by comparison. Nonetheless, it's still an exceptional research tool.
Lastly, the only other head-scratcher we found while working on this Cryptowatch review was the lack of mobile access. Sure, you can access your browser-based account. But it would be pretty fantastic to have a proper app built for mobile devices too. But maybe we're just being greedy.
The Big Takeaway from This Cryptowatch Review
If you like data and making well-informed decisions before making any crypto investments, the free Cryptowatch application should be added to your must-have list. And while it's a little annoying to have to log back in to an account in order to make a trade, that's a pretty minor drawback.
The one other place the app lacks is that there's no way to set up charts with indicators. However, the browser-based version does include this option. And once you're in the browser version, it is possible to become a little overwhelmed from all of the information displayed. But once you get used to it over the course of a few days, it really stops being an issue.
And while it would be nice to have a mobile app to be able to track your portfolio while not sitting at your desk, this is most likely only an issue for extremely active traders. Over the course of our Cryptowatch review, we felt that for average buy-and-hold types and even day traders, Cryptowatch is an outstanding tool. It can be an incredibly useful took to find the next altcoin you want to invest in. And you can't beat the price! You can click here to get started and begin your journey into a whole new world of crypto info.
Ready to start putting some of your technical analysis to the test? We suggest signing up for Manward Financial Digest. In it, crypto expert Andy Snyder delivers valuable information about the movers and shakers in the crypto markets. And once you get familiar enough with Cryptowatch, you'll be more than ready to compare notes with the pros. In order to get started, just drop your email address in the box below.
---
Matthew Makowski is a senior research analyst and writer at Investment U. He has been studying and writing about the markets for 20 years. Equally comfortable identifying value stocks as he is discounts in the crypto markets, Matthew began mining Bitcoin in 2011 and has since honed his focus on the cryptocurrency markets as a whole. He is a graduate of Rutgers University and lives in Colorado with his dogs Dorito and Pretzel.