Will Databricks IPO? The company just closed its most recent funding round, and the number is big. As investors look for the next big tech hit, the rumor of Databricks stock grows.
But will Databricks go public? And if it does, should you invest? Here's what we know…
Databricks IPO: The Company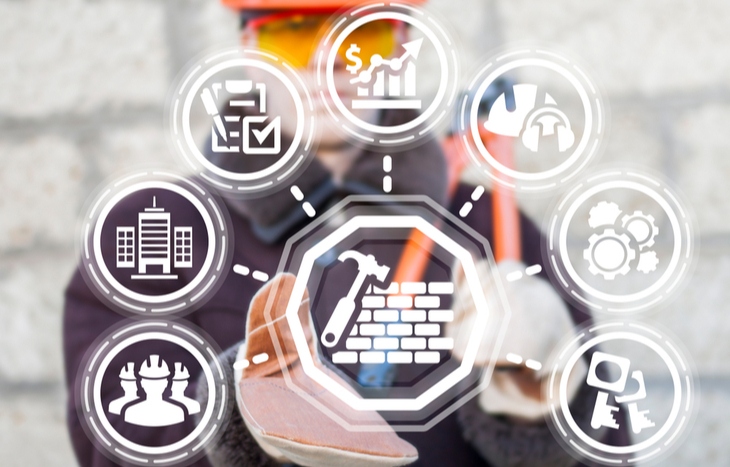 CEO Ali Ghodsi co-founded Databricks in 2013. Headquartered in San Francisco, California, Databricks is an artificial intelligence (AI) and data analytics company. It pioneered the idea of "lakehouse" architecture in the cloud. This combined data "lakes," large amounts of raw data, with "warehouses," organized structures of processed data. Databricks claims that this offers an open and unified platform for data and AI.
More than 5,000 companies worldwide use Databricks' software. Some include Royal Dutch Shell (NYSE: RDS.A), Comcast (Nasdaq: CMCSA) and CVS Health (NYSE: CVS). In fact, Databricks has the support of all four major cloud providers: Amazon (Nasdaq: AMZN), Microsoft (Nasdaq: MSFT), Alphabet (Nasdaq: GOOG) and Salesforce (NYSE: CRM). More than 40% of the Fortune 500 use Databrick's platform.
It's rare to see a company with so much investor and enterprise support. But why could Databricks stock be coming now?
Databricks Stock: Funding Is Key
There are two big reasons investors are cheering on a Databricks IPO. The first has to do with the company's latest funding round. The other involves a new SEC rule.
Series G Funding Round 2021
On February 1, 2021, Databricks announced the closing of its Series G funding round. Led by new investor Franklin Templeton, Databricks raised $1 billion. For comparison, the company raised $400 million in 2019, giving it a value of $6.2 billion. The newest funding round gives it a value of $28 billion. That's a big jump.
In Databricks' press release, Ghodsi commented…
We see this investment and our continued rapid growth as further validation of our vision for a simple, open and unified data platform that can support all data-driven use cases, from BI to AI. Built on a modern lakehouse architecture in the cloud, Databricks helps organizations eliminate the cost and complexity that is inherent in legacy data architectures so that data teams can collaborate and innovate faster. This lakehouse paradigm is what's fueling our growth, and it's great to see how excited our investors are to be a part of it.
SEC Commission Approves NYSE Proposal
In December 2020, the SEC approved a new listing rule from the New York Stock Exchange. Before, companies looking to directly list on the market couldn't raise new capital. Instead, shareholders had to directly sell their shares. Additionally, more investors have been criticizing the traditional IPO process. As a result, the NYSE proposed a new rule.
The new SEC rule allows companies doing a direct listing to "raise capital outside of the traditional initial public offering process." The SEC makes clear that it doesn't fully support this approach, claiming it doesn't fully address criticism about the IPO process. But it also states that the rule could be beneficial:
The NYSE proposal would permit companies to raise new capital without using a firm-commitment underwriter.[6] Allowing companies to access the public markets for capital raising without the use of a traditional underwriter very well may have benefits, including allowing flexibility for companies in determining which services would be most useful for them as they go through the registration and listing process.[7]
NYSE President Stacey Cunningham commented…
Just think about all those examples when we see an IPO pop on the first day, and there are shares allocated the night before and it gets priced at a certain level," she said. "Then the next day it's up 100% and people say, 'Well that's a great IPO. Look how wonderful and exciting this company is. It's not a great IPO if you were the one that sold shares the night before because you could've gotten a much better price if everybody was participating in that offering.
But if there is a Databricks IPO, what method will the company choose?
How Will Databricks Go Public?
There are a couple of directions Databricks could choose. One of the more popular trends from 2020 is the SPAC IPO. That's when a public blank-check company acquires a private company, making it a public company as a result. Companies such as Nikola (Nasdaq: NKLA), DraftKings (Nasdaq: DKNG) and Array Technologies (Nasdaq: ARRY) all chose this option in 2020. And companies like EVgo and SoFi are continuing the trend in 2021. However, it's unlikely Databricks stock will come via this method.
The second option is a traditional IPO. This means finding an underwriter, filing a lot of paperwork with the SEC, drumming up investor demand and paying fees and expenses that continue after the process. It takes time and money most companies don't have, or want, to give. And lately, the process is receiving criticism after huge one-day pops like Snowflake (NYSE: SNOW) and Airbnb (Nasdaq: ABNB).
The last method is a direct listing. This is the least popular choice, but that could change in light of the SEC's new rule approval. And that's what's caused the increase in Databricks IPO rumors. After announcing it raised $1 billion, investors think the company will choose a direct listing while raising additional funds on the side. And Ghodsi says Databricks is considering going this route.
But Ghodsi also argues a traditional IPO has one big benefit: The company can choose its new shareholders. Since the company is looking for long-term investors, this could be more beneficial in the long run. So the method in which investors could get Databricks stock is still unknown.
However, will there even be a Databricks IPO?
Will Databricks Go Public?
There is no confirmation there will be a Databricks stock offering. But Ghodsi has hinted in the past that it isn't out of the question. 2020 was a big year for tech companies as many businesses moved online. And Databricks benefited as well. It claims it passed $425 million in annual recurring revenue, a year-over-year growth of more than 75%. And it hopes to expand its product offerings.
If you're looking for the latest investment opportunities consider signing up for our free e-letter, Investment U. It's packed with investing tips and tricks from market experts. Whether you're new or already an experienced investor, there's something for everyone.
Although the company is moving in the right direction, investors likely won't see Databricks stock soon. Ghodsi says, "We're enjoying being private for now and trying to get as much of the strategies landed before we go public." But that means a Databricks IPO could come within the year.
---
Amber Deter has researched and written about initial public offerings (IPOs) over the last few years. After starting her college career studying accounting and business, Amber decided to focus on her love of writing. Now she's able to bring that experience to Investment U readers by providing in-depth research on IPO and investing opportunities.