Desalination stocks are in a great position for both short- and long-term investors. In fact, this is a vital industry that is necessary for human existence. And there are many public companies leading the charge to a more eco-friendly world and healthier living. Threfore, let's take a closer look at the best desalination stocks on the market.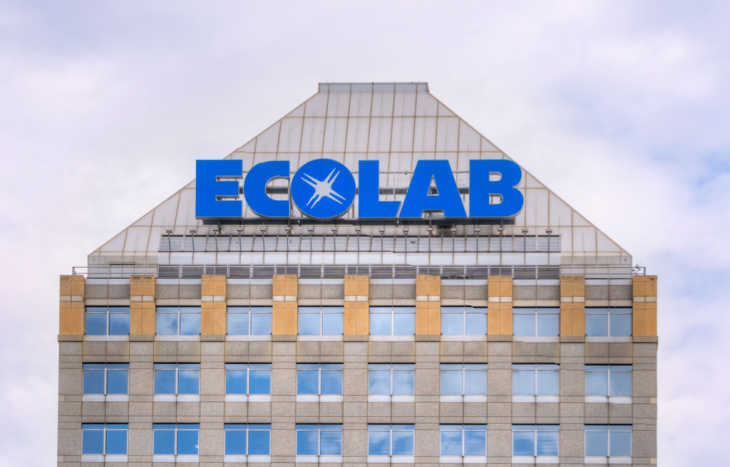 What are Desalination Stocks?
Specifically, desalination is the process of removing salts, other minerals and contaminents from seawater, brackish water and wastewater sewage. In general, this is one of the most common ways to provide fresh water for human consumption. And the need for fresh water is becoming more critical due to the effects of climate change.
Traditional sources of fresh water are drying up at quicker rates. In addition, droughts are creating water stress in more at-risk regions of the world. In the United States, California is constantly battling droughts that are costing the local economy and its population.
According to the World Health Organization (WHO), two billion peeople live in water-stressed countries. And at least two billion people are drinking contaminated water sources. This alone is enough evidence to understand why desalination stocks are so important.
Drinking water safety is a massive undertaking. And thankfully, there are many companies innovating in terms of water treatment, desalination plant production and distribution. For example, below are the top 10 desalination stocks to invest in right now:
Ecolab (NYSE: ECL)
Consolidated Water Co. Ltd. (Nasdaq: CWCO)
American Water Works Company Inc. (NYSE: AWK)
General Electric Company (NYSE: GE)
Veolia Environment (OTC: VEOVY)
Suez Environment (OTC: SZEVF)
Acciona SA (OTC: ACXIF)
Energy Recovery, Inc. (Nasdaq: ERII)
California Water Service Group (NYSE: CWT)
Edison International (NYSE: EIX)
Investing in the Best Desalination Stocks
General Electric is one of the world's largest suppliers of water treatment equipment. Veolia Environment in France is the world's largest desalination company, and Suez Environment is second. Both trade over-the-counter, which is why they are not further up on the list.
The rest of this desalination stocks list is comprised of companies which provide desalination services, distribution, technology, public utilities and treatment plants. And each continues to make their mark within the industry while posting solid financial results in the process.
However, three companies stand out above the rest. Let's dig a little deeper into these businesses below.
3. American Water Works Company Inc.
American Water Works is one of the largest public utility companies in the United States. It provides water and wastewater services to 1,700 communities in 14 states across the country. Overall, that's around 14 million people!
The company also owns 80 surface water treatment plants, 480 groundwater treantment plants and 160 wastewater treatment plants. It's network is growing rapidly, which includes 1,300 water storage facilities and 76 dams.
American Water Works stock is trading on the NYSE for about $150 per share with a 52-week high of $189.65. It's one of the top desalination stocks due to its impressive network and growth in the U.S.
2. Consolidated Water Co. Ltd.
Consolidated Water is actually one of the smaller companies on this list. To clarify, its market cap sits at $242.73 million. Nevertheless, it's a huge player in the industry due to its reverse osmosis desalination technology. This is a more cost efficient process for fluid separation that produces purified water.
The company operates in the United States, Cayman Islands, British Virgin Islands and The Bahamas. And its stock is trading for less than $20 per share. Therefore, it's one of the best desalination stocks due to its technological advances and low barrier to entry for investors.
1. Ecolab
Ecolab is a Minnesota-based corporation that provides water treatment and purification technology, among other services. Moreover, it owns Aquatech International. And this is the reason why Ecolab is the top desalination stock to consider right now.
Aquatech is the 10th largest desalination company in the world. And while it's only a small subsidiary of Ecolab, it makes up a decent chunk of its profit margin.
Ecolab is trading around $175 per share with a 52-week high of $238.93. As you can see, this stock was on the rise before the recent market downturn and recession fears. It's already starting to recover and is up more than 15% in the past month.
Is the Safe Water Industry a Smart Investment?
Investing in eco-friendly companies may pay off in the long run as the fight against climate change expands on a global scale. And the companies above are providing safe water services that are essential for the generations to come.
To discover the latest investment opportunities, consider signing up for one of the best investment newsletters. These market experts provide daily stock tips, trends and chart analysis for investors of all experience levels.
The safe water industry is fundamental to the stability of the global economy. And this is why you can't go wrong with the best desalination stocks. Yet, it's important to do your due diligence and determine which companies best fit your portfolio moving forward.
---