The long-awaited DraftKings IPO hit the market. And investors jumped on the newest investment opportunity.
DraftKings is a sports betting provider with a 60% share of the market. And analysts estimate it to be worth billions down the road. As more states legalize sports betting, the market widens for DraftKings' taking. Now the company looks to expand operations throughout the U.S. 
The company announced it was going public in December 2019. With that news, investors were anxious to get a piece of the action. But if investors expected a traditional IPO process, they were in for a surprise.  
So let's take a look at the details…
DraftKings IPO: The Business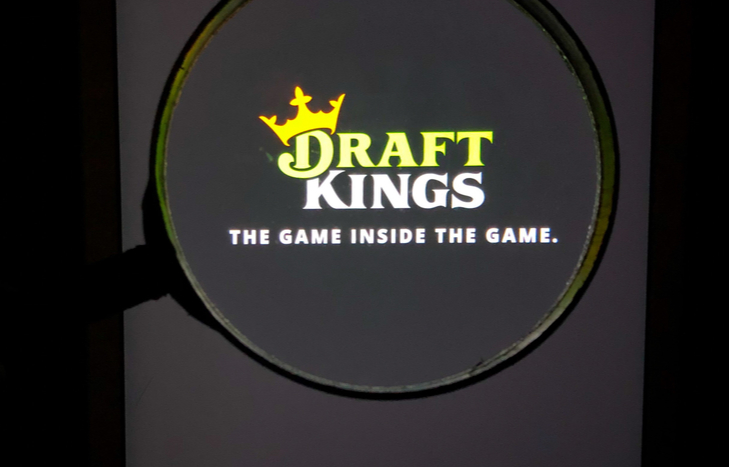 Fantasy sports has been a popular part of sports culture for decades. The first reported fantasy sport was in the late 1950s. It was created by Wilfred "Bill" Winkenbach, an Oakland businessman. In fantasy sports, participants build imaginary teams with real players. The statistics of each player on the team determines the fantasy team's score.   
A few years later, in 2012, friends Jason Robins, Paul Liberman and Matt Kalish created DraftKings. They decided daily fantasy sports could be better than season-long. Within a few years, it was an international brand. Currently, DraftKings offers experiences across 13 sports, including MLB, NFL, NHL, NBA, NASCAR and UFC. The company operates in nine U.S. states and eight countries.  
DraftKings offers multiple daily contests where users can win cash and prizes. And there are free and beginner contests for those just starting out. The company also offers leagues so users can play privately with friends.   
Next, we can dive into the DraftKings IPO details. And the first question to answer is…
Why DraftKings Wanted to Go Public
According to the Fantasy Sports & Gaming Association, 59 million people play fantasy sports in the U.S. and Canada alone. The average participant spends $653. CNBC estimates the legal market to be worth $5 billion and the illegal market around $150 billion.   
In 2018, the Supreme Court ruled to lift the federal ban on sports gambling. Since then, the sports gambling industry has grown as it has been legalized state by state. And DraftKings could capture a large share of the new market, making the DraftKings IPO a valuable investment opportunity.   
The company has added gambling bookmaker to its list of roles. DraftKings Sportsbooks operates in…
Colorado
Indiana
Iowa
Mississippi
New Hampshire
New Jersey
New York
Pennsylvania
And West Virginia.
There are retail locations in Iowa, Mississippi, New Jersey and New York.   
However, the booming market growth is only one factor. What investors really need to pay attention to is a recent company announcement… 
DraftKings IPO by Acquisition 
In December 2019, DraftKings announced a business combination agreement in a press release. The company would merge with Diamond Eagle Acquisition (Nasdaq: DEAC) and SBTech.  
Diamond Eagle is a special purpose acquisition company (SPAC). Media executive Jeff Sagansky and investor Harry E. Sloan founded the company. The purpose of a SPAC is to raise capital with an IPO and then use the funds to acquire an existing company. In this case, that company was DraftKings.  
"I have known Jason Robins for four years and consider him a true entrepreneur. I believe our investors share my utmost respect for his vision and leadership," Diamond Eagle founding investor Harry E. Sloan shared.  
But DraftKings didn't come into the merger alone. SBTech is the global leader in omnichannel sports betting and gaming. The company aims to "provide players with constant access to sports and casino products across all online, mobile and retail channels."   
In the DraftKings IPO press release, CEO Jason Robins said… 
"The combination of DraftKing's leaded and trusted brand, deep focus on customer experience and data science expertise and SBTech's highly innovative and proven technology platform creates a vertically integrated powerhouse. I look forward to building significantly upon our goals of continuing our state-by-state rollout and creating the most entertaining and engaging customer experiences for sports fans globally."  
Following the merger, the combined company will be worth $3.3 billion with more than $500 million cash on the balance sheet. Institutional investors committed to $304 million in Class A common stock before the IPO happened.   
So the question you might have now is…
When Did DraftKings IPO?
On April 23, shareholders of Diamond Eagle Acquisition voted on the DraftKings IPO plan. The next day, April 24, DraftKings went public. DraftKings trades on the Nasdaq under the ticker symbol DKNG.
To stay updated and find the latest investment opportunities, Investment U is the place to be. Sign up for our free daily e-letter! It's full of useful tips and research from our experts. Whether a beginner or an experienced investor, there's something for everyone.
DraftKings stock was an exciting investment opportunity. According to Sloan… 
"DraftKings is already a premier online fantasy sports and betting platform. With the full integration of SBTech's technology and innovative product expertise coupled with the right capitalization, DraftKings will be in a great position to continue its ambitious expansion plans in the United States."  
Despite the coronavirus markets, stock jumped more than 10% the first day. It's safe to say the DraftKings IPO was a success.
---
Amber Deter has researched and written about initial public offerings (IPOs) over the last few years. After starting her college career studying accounting and business, Amber decided to focus on her love of writing. Now she's able to bring that experience to Investment U readers by providing in-depth research on IPO and investing opportunities.