E-commerce has already taken over. But it's still very young, and has a lot of room to grow. E-commerce penny stocks are not easy to come by. But when you do find one or two, it may be well worth it to snap them up or at least keep your eye on them.
Below, I've given you three e-commerce penny stocks that could be great investments. If anything else, they'll just be fun to watch.
A warning about penny stocks: Penny stocks are very volatile. This means they can make you a lot of money in a short time. This also means they can take your investment to the floor.
So, do your due diligence, invest wisely, and have a plan before investing.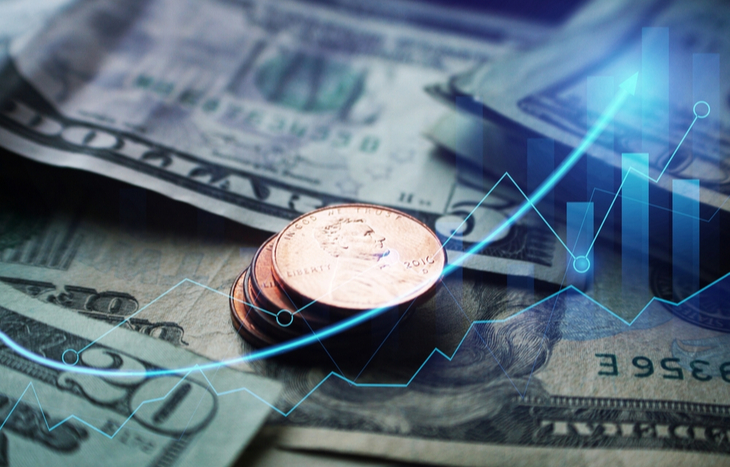 Best E-Commerce Penny Stocks
ContextLogic Inc. (Nasdaq: WISH)
Suning.com Co. Ltd. (SHE: 002024)
Sears Holdings Corp (OTC: SHLDQ)
E-Commerce Penny Stocks to Buy
ContextLogic Inc.
You'd never guess by the name that ContextLogic is Wish.com in disguise. Wish is an American company, out of San Francisco, CA. It's a platform used to connect buyers and sellers.
Through the years, this e-commerce penny stock has beefed up its security and quality of items. It's also given attention to the buyer guarantee and 30 day returns.
Wish focuses on making shopping very easy and fun. The company hosts a variety of new retail products. There's just about anything you can imagine in its shop.
In the news, there was a recent inside holder who sold almost $500K worth of stock. But, it still owns a large amount that far exceeds that total.
Wish had a great year of growth in both profit and revenue. And if all these new customers were happy, its likely the stock will provide tons of future growth. That is, if ContextLogic can provide more sustainability to the business model.
A weak point for Wish is the inconsistency of quality products. Many of them are knock-offs, which is usually why they sell for so cheap on the app and website.
But, for some people, the "hit or miss" nature is what makes it so fun. Usually, the customers going to Wish are looking for something that's cheap in price. If they're repeat customers, it's likely that they know their purchase may not be the highest quality. Or exactly like the pictures.
Another weak point is the delivery time. On average, if you purchase something from Wish, you can expect it to take a minimum of 15 days. But usually, it takes longer. Sometimes over a month.
There's also a physical location in Canada. This e-commerce penny stock is one that has some work to do, but nice potential.
Suning.com Co. Ltd.
Suning is one of the largest retailers in China. It has over 10,000 stores across the country. Plus, its e-commerce store. Suning is like the Chinese equivalent of Walmart and Amazon combined. It was founded in 1990, and is a non-government organization.
Most of what the company sells includes home appliances, electronics and digital products. Its delivery network covers 351 cities, and it employs over 100K truck drivers.
Along with the usual retail products, Suning provides cloud platforms that can be used for a few different industries. These industries include marketing and finance.
In 2019, this e-commerce penny stock was at the tip-top of China's 500 Most Valuable Brands list. It was also in the 2019 Fortune Global 500.
Also in 2019, Suning welcomed Italian designs. These were for furniture, tableware, coffee makers, and other various products.
But the most exciting news for Suning is its development and launch of "Smart Retail Experience Center." The shopping center was launched in 2020, and features the ability to combine shopping, convenience and the digital world. It has virtual shelves, 24- hour sampling of products and a 5G Experience Lounge.
Sears Holdings Corp
Sears Holding Corp is the stock name for TransformCo. The company owns five main brands, including Sears, Kmart, Kenmore and DieHard. All these brands are part of the e-commerce penny stock's holdings.
Sears had a large rise and fall. In its heyday, there were over 3,000 Sears stores across the U.S. Now, there are only 300 Sears and Kmart stores still around.
In 2018, Sears filed for bankruptcy, and was delisted from the Nasdaq. But the company's still kicking. It's listed on the OTC market, and is over 125 years old. The problem came from its refusal to change with the Internet age.
Amazon is blamed for Sears' downfall. But, since then, TransformCo has learned from its mistakes and adapted.
The company has created e-commerce websites for Sears and Kmart. As well as providing home services and auto services, as well.
So, in its own way, the company has dealt with the mistakes and learned to face the music. Sears Holding is still an e-commerce penny stock. But with proper adaptation and leadership, that could change in the future. It also may require some patience on your end. That is, if you decide to invest.
In 2021, Kenmore received the Energy Star Partner of the Year Award. This award shows it's been doing very well. It released a mobile app and certified sustainable appliance products, and have run Energy Star promotions. These go along with other items worth noting.
So, it's apparent that Sears is doing what they can to build the company's reputation back up. The company has been doing publicity ventures, like St. Jude's 2019 Walk/Run.
Sears Holding Corp has earned its name once. Now, it seems TransformCo is on a mission to earn its name again.
"The Final Word" and Other E-Commerce Penny Stock Opportunities
E-commerce penny stocks are not the easiest to come by, but they are quite speculative. These three companies have a long history, which is always a good thing. Especially when searching for penny stocks to buy or watch.
These stocks may also be lacking in one way or another. But there's always a chance you could buy in, and the company fixes their issues down the road. This would likely mean much higher profits for the company and you, as a stockholder.
Look at these stocks, do you homework on them, and keep watching them.
Check up on them occasionally. See what major developments have been made. And see if they're in the news.
If you're looking for expert research, sign up for the Trade of the Day e-letter below. This free e-letter is packed with tips and tricks from investing experts. Sign up today and start your trading journey!
Any promising developments, like new leadership, improved customer experience, or large partnerships could present a buy signal. Any one of these e-commerce penny stocks could be a huge winner!
---
Vanessa Adelman graduated with an Interdisciplinary degree. She majored in Entrepreneurship, Painting, Music and Film. Shortly after, she received a copywriting mentorship with Mark Morgan Ford. Then, she earned her AWAI Verification. Now, Vanessa freelances in the financial direct response industry. She's been investing since 2016. In her free time, she enjoys books about money and wealth. She loves being with her boyfriend, hunting, fishing and going on outdoor adventures.