Crypto
What Is Elongate Crypto and Should You Invest in It?
The brand-new Elongate crypto appears to have started from a joke. And it's hard to tell whether it has goals beyond meme status. Though, like so many online forum-based investments, we've been assured it's "going to the moon." But shouldn't it be going to Mars? That's sort of the Elon Musk SpaceX plan, right?
Anyway, back to this new altcoin that's capturing the imagination of fanboys and a handful of investors…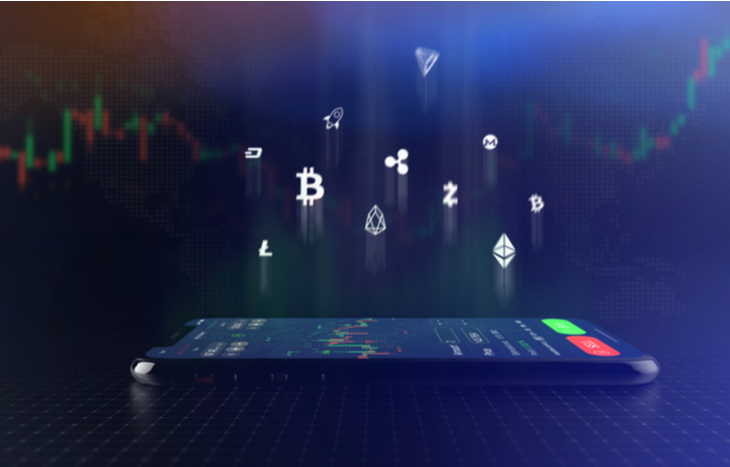 In just the first three days of its existence, the Elongate crypto shot up more than 1,000% in value. Those quick to jump on this new altcoin were obviously thrilled. That rapid increase in value made each Elongate coin worth roughly $0.00000004045 USD. But hey, any new cryptocurrency has to start somewhere, right?
Speaking of origins, this is the tweet that inspired the new coin:
If there's ever a scandal about me, *please* call it Elongate

— Elon Musk (@elonmusk) March 25, 2021
Whether you think it was funny and clever or not, there aren't many folks who would have anticipated its leading to a new cryptocurrency. But that's life now. There's a blueprint for this sort of thing… lest we forget the original meme-based cryptocurrency, Dogecoin.
But the Elongate coin is a bit different in its execution. Dogecoin, by design, is inflationary. That means there is no maximum limit to the number of coins in circulation. In fact, roughly 10,000 Dogecoins are minted every minute. That adds up to about 5.2 billion dogecoins being added into circulation per year. Demand keeping up with that level of supply is pretty unlikely… Even with the vocal support of the likes of Snoop Dogg, Gene Simmons and Elon Musk.
On the other hand, the Elongate crypto has already executed several token burns… This is done to reduce supply and increase value. So it's easy to see the folks behind the Elongate crypto are taking a different course.
The Details Behind Elongate Crypto
We're still waiting on the official white paper for Elongate crypto. That's expected to come at the beginning of phase two of this new cryptocurrency. Right now, the powers that be are trying to drum up support via partnerships.
But what is interesting about this coin is its focus on philanthropy. There are plans to set up support for the United Nations World Food Programme, Action Against Hunger and the Big Green Corporation. This project is tied to an NFT marketplace where 80% of its income will go to charity. Those are big plans for a coin largely born from a joke. Elongate also plans to establish an NFT launch pad of its own in the not-too-distant future.
These are pretty heady plans for a team that appears small from the outside. Scalability will be difficult while trying to juggle all of the other plans the Elongate crypto hopes to achieve. Then of course, there is the image it carries.
One of the things that Dogecoin has always had working against it is its reputation as a meme coin. Despite its recent surge in value and 1.2 million reddit subscribers, those who actually think it could be a "future currency" are pretty limited. It's about as likely that Joseph Ducreux and Bad Luck Brian show up on fiat currency. However, Elongate's philanthropic motives could help legitimize it going forward. We shall see…
So, You Want to Buy Some Elongate
If you've invested in cryptos before, you know it can run the gamut in terms of simplicity. For the major crypto players, you can simply log in to your PayPal account and pick up some crypto. This method does come with some pitfalls, though, which you can find in my PayPal crypto article.
But that's just one way you can invest in cryptocurrencies. There are all sorts of easily navigable sites to pick some crypto. One of our favorites is Coinbase. The eToro platform is growing increasingly popular too… especially in light of its IPO.
However, newer, smaller coins don't immediately show up on the big exchanges. So those who are interested in picking up some of the Elongate crypto have to jump through some extra hoops for the time being. Here's what that entails…
First, you can login or create a Binance account. Next, cash in some dollars for BNB – this is the crypto used on the Binance platform.
For the next step, you need a MetaMask Wallet. Withdraw your recently purchased BNB and send it to your wallet. There are a couple of additional steps to this process if you've never done it before. We followed the process found here to set it up. Then you have to go to Pancake Swap to trade your BNB for the Elongate crypto.
Then you just sit back and wait for it to go to the moon… or whatever.
The Bottom Line on the Elongate Crypto
More than 7,000 cryptocurrencies have been released. For comparison, there are only 180 fiat currencies in the global marketplace. Some of these cryptocurrencies are nearly worthless. No need to extrapolate that point… but to put it in the simplest terms possible, the Elongate crypto is a risky investment right now.
By last count, more than 1,700 cryptocurrencies have failed. I wouldn't bet that Elongate will be added to that figure. But I wouldn't bet against the possibility either. I'd rather try my luck with one of these cheap cryptocurrencies. But who knows? Maybe I'll be kicking myself one day for not getting in Elongate on the ground floor.
Cryptocurrency is just one of the ways we put our money to work. If you're looking for investment opportunities beyond crypto, we suggest signing up for the Manward Digest e-letter. In it, founder Andy Snyder packs the digital pages with valuable insight and tutorials on a host of investment strategies. This includes – but is by no means limited to – the crypto space. All you have to do is enter you email address and prepare to learn about the best ways to put your money to work.
---
Matthew Makowski is a senior research analyst and writer at Investment U. He has been studying and writing about the markets for 20 years. Equally comfortable identifying value stocks as he is discounts in the crypto markets, Matthew began mining Bitcoin in 2011 and has since honed his focus on the cryptocurrency markets as a whole. He is a graduate of Rutgers University and lives in Colorado with his dogs Dorito and Pretzel.