Will Endeavor IPO? The company filed to go public in 2019 before canceling its plans. Now investors are hearing rumors that Endeavor stock is back on track. Here's what we know…
Endeavor IPO: The Business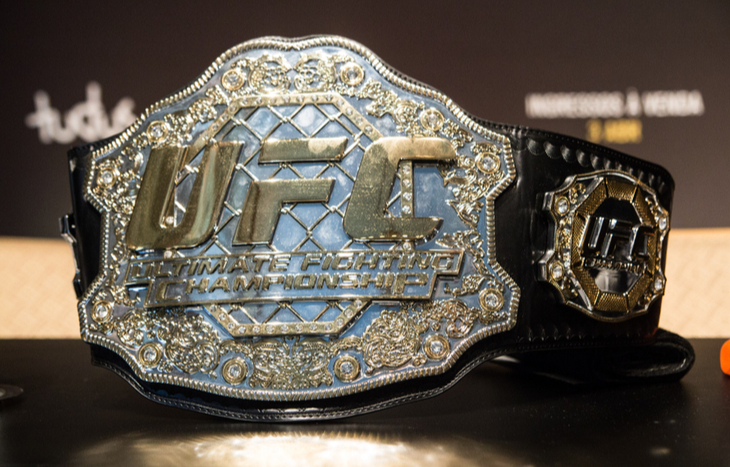 Endeavor Group Holdings, formerly known as William Morris Endeavor Entertainments (WME), is a global entertainment, sports and content company. Founded in 2009 after two companies merged, Endeavor is headquartered in Beverly Hills, California.
In its 2019 filing, Endeavor stated…
We create value for our clients – talent, brands and owners of intellectual property ("IP") – and our owned assets through our integrated capabilities of talent representation, content development, content distribution and sales, event management, marketing and licensing, and direct-to-consumer offerings. We leverage these capabilities to generate revenue in a variety of ways, including media rights sales, sponsorships, subscriptions, license fees, ticket sales, profit participations, profit sharing, pay-per-view programming, commissions and strategic consulting fees, data streaming fees and tuition. Our diverse client base and iconic owned assets combined with our integrated capabilities and flexible business model form a platform that we believe not only amplifies economic potential for our clients, but also allows us to generate revenue in new ways and to maximize revenue from existing relationships and assets across our various businesses.
Endeavor is the parent company of the UFC and the Miss Universe pageant and has investments in other businesses. As it has its hands in a number of industries, it's no surprise that investors highly anticipate Endeavor stock. But why didn't Endeavor IPO back in 2019?
Endeavor Stock Delayed
The IPO Market
The original Endeavor IPO date was set for September 27, 2019. It withdrew the filing at the last minute. Its value was around $6.5 billion at the time. The offering consisted of 15 million shares priced at $27.
But the IPO market in 2019 saw the downfall of big names. Uber (NYSE: UBER), Lyft (Nasdaq: LYFT) and Peloton (Nasdaq: PTON) were all highly anticipated IPOs. And all three stumbled after opening on the market. It wasn't a great year for IPOs, and Endeavor was afraid it would join the others
However, 2020 was quite the opposite. Although the coronavirus hit many businesses, others benefited from new social norms such as social distancing and online services. And the IPO market saw a sharp rebound that continued into 2021.
Writers Guild of America vs. Packaging Fees
Additionally, at the time, Endeavor was in a standoff with the Writers Guild of America (WGA). The WGA wanted to end packaging. This is the process of bundling talent together to create a "package." This could include a particular actor and director who are packaged to a product, basically a bundle deal. According to Vulture, 87% of shows that aired in 2016-2017 were packaged. William Morris Endeavor and Creative Artists Agency were responsible for 79% of that, the WGA says.
When Endeavor decided to pull its 2019 IPO, many agents and other workers weren't too happy because they had been promised equity. But with a strong IPO market, now could be a good time for Endeavor stock. But will there be an Endeavor IPO in 2021?
Will Endeavor IPO?
Reports claim the Endeavor IPO is back on track after the company confidentially filed with the SEC. When a company files confidentially, it doesn't need to release the information publicly until 15 days before the offering. So until that happens, we have little information.
Investors interested in Endeavor stock can look at the company's 2019 filing. It gives some good insight into the business and its management team and finances. However, this will not include the most up-to-date information and may not reflect the company's current operations.
In 2019, Endeavor planned to use proceeds from its offering for outstanding loans and acquisitions of businesses or assets. Endeavor expected to raise about $400 million. It's possible the number of shares offered and pricing range for a 2021 IPO could be similar to the 2019 numbers. However, the company's 2020 performance will be taken into consideration when pricing the offering.
If you're looking for the latest investment opportunities, sign up for our free Liberty Through Wealth e-letter below! It's full of useful tips and research from our investing experts. Whether you're a beginner or an experienced investor, there's something for everyone. And if IPO investing interests you, check out our IPO Calendar to stay up to date on the market's latest offerings.
Until the Endeavor IPO filings are made public or the company makes an announcement, investors can't be sure there will be an offering. As the company proved in 2019, nothing is set in stone. Be sure to check back for more updates on Endeavor stock.
---
Amber Deter has researched and written about initial public offerings (IPOs) over the last few years. After starting her college career studying accounting and business, Amber decided to focus on her love of writing. Now she's able to bring that experience to Investment U readers by providing in-depth research on IPO and investing opportunities.