Investors speculate ESSC stock is due for another run after announcing its latest business target. East Stone Acquisition Corp (Nasdaq: ESSC) plans to merge with ICONIQ Holdings, a green mobility company, in a new SPAC deal. The ESSC stock merger expects to close later this year.
ESSC announced plans to merge with JHD Holdings last year, a merchant platform in China. But the company is taking a different direction after its latest 8K report with the SEC indicates otherwise.
The press release states both boards from East Stone and ICONIQ Holdings have already approved the deal. As a result, the business is terminating the agreement with JHD Holdings.
Lastly, when the deal closes, it will create a new business called NWTN Inc, with a value of around $2.5 billion. With a new deal in the works, is it time to buy before the ESSC stock merger? Keep reading to learn the transaction details and what you can expect next.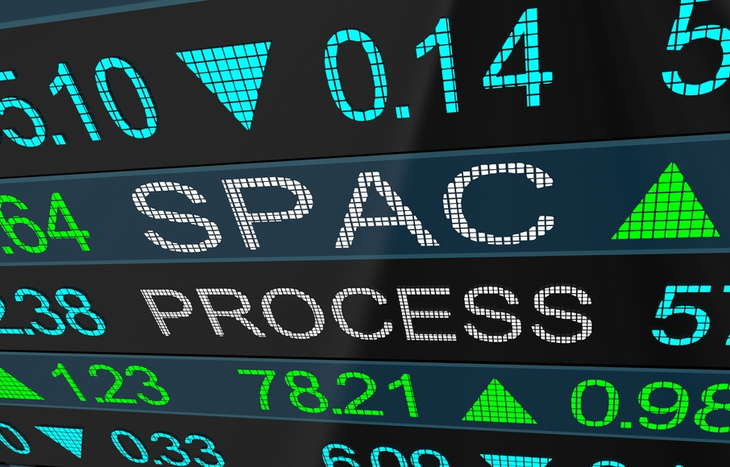 What Is ICONIQ Holdings?
ICONIQ Holdings was born in 2016 after Chinese entrepreneur Alan Wu set his sights on creating an all-electric vehicle emphasizing the passenger experience.
"A passenger-centric green premium mobility solution to the world" using modern technology and design in Wu's words. For example, ICONIQ aims to use state-of-the-art tech such as…
AI
IoT connectivity
Self-driving capabilities
With headquarters in Dubai and offices in Tianjin and Shanghai, the company looks to be a truly global brand. Moreover, the team works with global industry leaders like Microsoft (Nasdaq: MSFT) and AutoX. With this in mind, the firm targets tech-savvy families and businesses as its main market.
Why You Should Care?
So far, ICONIQ has two models, the SEVEN and the MUSE. SEVEN is the company's first EV model with options for seating up to seven passengers. Furthermore, customers have three options to choose from, including the Mobility (seven seats), Premium (six seats) and VIP (four seats).
According to information from the company's website, the battery capacity is 109 kW. If this is the case, it will put it among the top-performing EVs with Lucid Motors (Nasdaq: LCID).
On the other hand, ICONIQ labels its MUSE model as "The Future of Mobility." For this reason, the team is collaborating with tech leaders to develop the L4+ concept, which they expect to be the future of level four (L4) autonomous cars.
To clarify, L4 is one step below full self-driving ability. In L4, self-driving is possible, but only in limited areas due to regulation. As a result, it makes for a perfect ride-share option.
Named after the Greek Goddess of inspiration, the MUSE comes fully loaded with four premium seats, including two swiveling front seats. But the model is unlike anything on the market as it converts into a mobile meeting room complete with conference screens.
Keep reading to learn more about the ESSC stock merger and what to expect next.
What to Expect From the ESSC Stock Merger
ICONIQ and East Stone Acquisition Corp plan on merging to form a newly formed entity, NWTN INC. If the deal clears, the new company will look to list on the Nasdaq exchange. With this in mind, ESSC stock is relatively quiet with the press release released just last month.
In December, ESSC stock ran up over 100% after traders on social media promoted a gamma squeeze. To explain, as more traders buy shares, it can cause investors to close their options, causing explosive runs, especially in low-float stocks.
Will We See Another Breakout This Time?
For one thing, NWTN is in a more lucrative business with ridesharing EVs and self-driving. CEO of East Stone, Xiaoma Lu, calls for a "blue ocean market with enormous opportunity, functioning as the hub of future intelligent mobility life." In addition, he added, "In NWTN we have found a company that has the vision, courage and talent to change the auto industry."
The comments are significant praise for an up-and-coming business. But will they be able to take advantage of the "blue ocean market?"
At the same time, it wasn't necessarily the ESSC stock merger that caused ESSC shares to break out. The rally was more the result of unusual options activity.
Market Potential
According to recent forecasts, the self-driving car market is expected to accelerate in the next few years as governments and investors pour money into the high potential market. As a result, the self-driving car market expects to triple by 2030, from 20.3 million units to over 62 million. Meanwhile, electric vehicles continue gaining market share, with record sales in the U.S. in 2021.
Yet sales are only expected to ramp up from here as governments and corporations look to reduce their environmental impact. Not to mention soaring gas prices are likely to boost sales even further. A study from AutoPacific shows that 83% of respondents would choose an EV because "charging is cheaper than fuel."
The market potential is there. It will come down to how quickly the new company can ramp production and gain market share. So far, the company already has some industry recognition, winning the "most incredible car concept" by HOT CARS in 2018.
Is it Worth Investing Before the ESSC Stock Merger?
The bottom line is East Stone's new deal with ICONIQ to form NWTN has the "blue ocean market" potential Lu speaks of. But there are also several major threats to consider.
First of all, ICONIQ is still in its early stages while competition ramps production. Meanwhile, EV leader Tesla (Nasdaq: TSLA) continues building momentum with record revenue, vehicle deliveries and operating profit in Q1.
Will NWTN have the ability to catch up? The firm promises an "asset-light" manufacturing strategy following the deal's close. At the same time, it will work to develop a factory with a 100,000-unit capacity.
Furthermore, the deal is not final yet. There are a few hurdles to clear with a shareholder vote and SEC decision on the horizon.
Another key thing to consider is the regulation surrounding self-driving cars. NWTN looks to advance on L4, which is highly regulated and controversial at the moment. If safety concerns arise, it could put be another roadblock.
Although NWTN's strategy sounds promising, there is little to show what the company can accomplish. Moreover, the EV and self-driving market are crowded with brands fighting for their piece of the profits. Either way, it looks to be a bumpy road ahead for ESSC stock.
Until we see more, it may be better to wait and see if the ESSC stock merger closes, and then we may see more clarity surrounding the details.
---