EV ETFs are ideal for those who want to invest in electric vehicles but don't necessarily want to play favorites. Exchange-traded funds (ETFs) allow you to invest in multiple stocks without the work of buying shares in several companies. Plus, you don't have to spend time researching individual companies.
This is useful with electric vehicles in particular because the industry is rapidly changing. There is a steady stream of new startups entering the sector, while others fall out of favor. Many ETF managers regularly buy and sell shares. This means you don't have to worry so much about keeping up with the latest news about rising and falling stocks.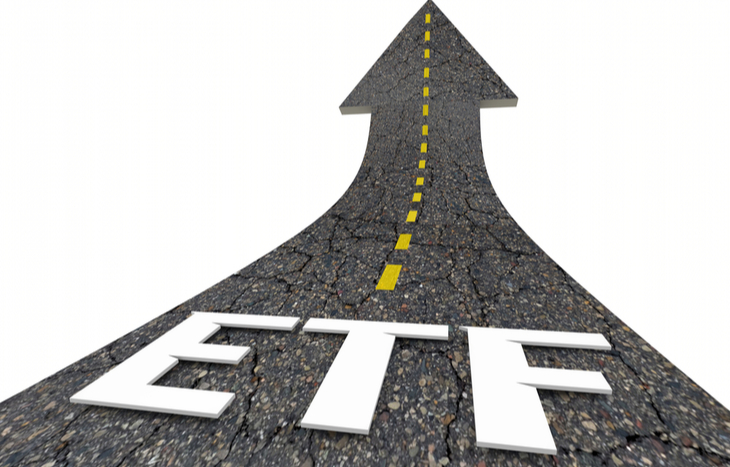 Some ETFs are very broad. For instance, the iShares Russell 3000 ETF (NYSE: IWV) tracks the performance of the Russell 3000 Index. This is almost akin to investing in the entire U.S. stock market. Others are much more focused. Some are focused on specific niches and are sometimes called thematic funds. The latter is what this list will cover as we take a look at some of the best EV ETFs to buy right now.
Here are the EV ETFs leading the way:
Are EV ETFs a Good Investment?
EV ETFs are an easy way for investors to gain exposure to a large number of EV stocks. In some cases, buying shares in a single EV ETF can be the same as investing in dozens of different companies. And since the global shift to electric vehicles is in full swing, investing in electric vehicles can be a smart play right now.
Also of note is the fact that EV ETFs invest in more than just manufacturers like Tesla and Nio. Many of them also invest in companies like Apple (Nasdaq: AAPL) and Nvidia (Nasdaq: NVDA) as these companies are developing autonomous driving technology. You can also gain exposure to other parts of the EV stratosphere such as charging station operators.
For the average investor, this broader approach with EV ETFs is better than just buying a bunch of shares of Tesla. After all, broader exposure means more resilience. If Tesla is hit with a lawsuit or its share price otherwise struggles, it may not affect Apple much… If at all.
While EV ETFs represent a smart strategy in general, many are also actively managed. That means they have higher expense ratios than index fund investors are used to paying. Whether that higher fee is worth paying is up to the individual investor.
Best EV ETFs to Buy Today
Now, let's take a closer look at the best EV ETFs to consider adding to your portfolio…
Global X Autonomous & Electric Vehicles ETF
Expense ratio: 0.68%
The DRIV ETF from Global X has over $1 billion in assets and has a focus on autonomous driving technology. As a result, its largest holdings are what most people would refer to as tech companies, such as Alphabet (Nasdaq: GOOG), Microsoft (Nasdaq: MSFT) and Intel (Nasdaq: INTC). However, the largest holding is Tesla. It's also worth noting it has sizable holdings in Toyota (NYSE: TM) and General Motors (NYSE: GM).
The fund's top-10 holdings take up a significant portion of the total holdings at close to 30%. Overall, DRIV has 73 holdings. If you want an EV ETF that invests in manufacturing as well as self-driving and microchips, DRIV is a good bet.
KraneShares Electric Vehicles & Future Mobility ETF
Expense ratio: 0.70%
If you're looking for one fo the EV ETFs that invests a little closer to the steering wheel, the KraneShares KARS ETF is worth a look. Its top-10 holdings account for nearly half the ETF's assets, which stand at close to $300 million. Currently, its largest holding is Contemporary Amperex Technology, a Chinese battery manufacturer. Close behind is Nio. Other top holdings include Tesla, auto parts maker Aptiv (NYSE: APTV), and Analog Devices (Nasdaq: ADI).
While this ETF invests some in microchips and other tech stocks, it focuses mostly on EVs. However, the high expense ratio might give pause to some.
SPDR S&P Kensho Smart Mobility ETF
Expense ratio: 0.45%
The SPDR HAIL ETF is actually an index fund. This helps explains its lower (though still somewhat high) expense ratio. In particular, it aims to match the performance of the S&P Kensho Smart Transportation Index. According to State Street Global Advisors' website, this means the fund invests in:
"…the areas of autonomous and connected vehicle technology, drones and drone technologies used for commercial and civilian applications, and advanced transportation tracking and transport optimization systems."
Thus, the fund is all-in on smart, autonomous vehicles, including drones.
So, where does this fund actually invest its money? Its roughly $100 million in assets are invested in 85 holdings. Top among those holdings is Avis Budget Group (Nasdaq: CAR), Blade Air Mobility (Nasdaq: BLDE)  and Allison Transmission Holdings (NYSE: ALSN).
iShares Self-Driving EV and Tech ETF
Expense ratio: 0.47%
Another index fund, the iShares IDRV ETF has a lower expense ratio than some of the other EV ETFs on this list. In particular, it tracks the NYSE FactSet Global Autonomous Driving and Electric Vehicle Index. Because the fund has a clear objective of investing in self-driving technology, the stocks it holds end up having numerous tech companies in their ranks.
In particular, IDRV has roughly $500 million in assets that's spread between companies like AMD, Nvidia and Apple. Of course, Tesla is also included. But it is currently the fourth-largest holding. It also has more than 100 holdings, making this a more well-rounded fund than some of the others on the list.
Global X Lithium & Battery Tech ETF
Expense ratio: 0.75%
The Global X LIT ETF is an active fund that focuses on lithium mining operations, as its name suggests. LIT is one of the oldest EV ETFs; it has been around since 2010. While the fund has close to 40 companies under its wing, this older ETF has more net assets under management than any ETF on this list at $4 billion.
In addition, the fund is a bit top-heavy, investing close to 12% of its assets in its top holding. That honor goes to Albemarle Corp. (NYSE: ALB), a Charlotte, North Carolina-based materials manufacturing company. Other top holdings include BYD and Ganfeng Lithium Co Ltd.
Investing Beyond EV ETFs
A well-rounded portfolio is crucial to succeeding in today's stock market. And these EV ETFs may deserve a spot in yours. But you don't want to overdo it. If the entirety of the electric vehicle market somehow gives way for the next best thing, you could be left holding a whole lot of nothing.
If you're looking for even better investment opportunities check out some of the top trends and research today…
---
Bob Haegele is a personal finance writer who specializes in investing and planning for retirement. His hefty student loan burden inspired him to pay off his loans, and now he's helping others get their finances in order. When he's not writing, he enjoys travel and live music.