Tesla tends to be quite divisive. Some investors and consumers love the company, while others refuse to go near it. Of course, feelings do matter in the investing world, but we simply want to take an objective look at how Tesla stock is doing.
To do that, we'll take a look at some key performance metrics for Tesla, both for the company and for its stock. Don't worry though, we won't completely ignore sentiment as that, too, is an important factor.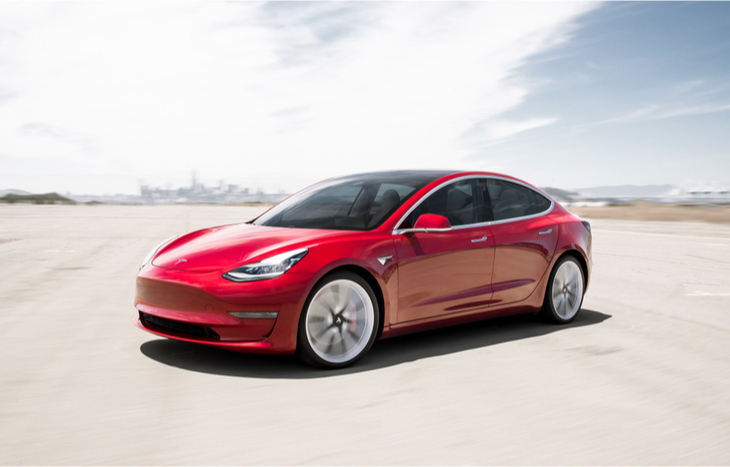 Tesla Stock Performance Outlook
Of the many performance metrics we can find on Tesla stock, it continues to outperform the competition. For instance, Yahoo! Finance gives Tesla a bullish outlook for short-, mid- and long-term performance. Analysis from TipRanks gives Tesla stock an eight out of 10 using its SmartScore proprietary metric.
However, it's not all good news for Tesla stock. For instance, Yahoo! Finance says the stock is overvalued. It shows an expected return of -2% using its time horizon of five years. This isn't too surprising though considering Tesla's eye-popping price-to-earnings (P/E) ratio.
Sure, Tesla has an enormous market cap, not far from the $1 trillion mark. But its earnings and P/E ratio are worrisome when compared to legacy automakers such as Toyota and Volkswagen. Its P/E ratio in particular has always been eyebrow-raising and continues to be. As of this writing, it was nearly 400. Contrast that with Volkswagen AG (OTC: VWAGY) which has a P/E ratio under 10, and it's easy to see why Tesla stock is seen as overvalued.
Tesla Revenue and Production
One positive sign for Tesla stock is a steady increase in both its revenue and profit. In its most recent earnings report, it showed a triple-digit increase in its year-over-year profit and near-triple-digit increase in its year-over-year revenue. As of Q2 2021, revenues sat at $11.96 billion, while profit was $2.88 billion. Revenue increased a bit in Q1 before soaring higher in Q2. Gross profit has increased every quarter for the past year.
Production is also important for Tesla. It has historically had many constraints due to batteries and other issues. However, deliveries continue to increase. In Q2 2021, its total deliveries were 201,304 with 121% YoY growth. Again, this figure has increased every quarter for the past year. While the company just missed its 500,000 delivery target for 2020, it has already made over 386,000 deliveries through the first two quarters of 2021.
All of this is underscored by the microchip shortage that has affected the entire auto industry. Some have called Tesla a "smartphone on wheels" due to all of its high-tech components. Thus, a chip shortage is a big problem for Tesla stock. CEO Elon Musk confirmed the shortage is a problem for the company, but it has still managed to increase deliveries over the past two quarters.
Cash Flow and Profit Margin
Cash flow and profit are both critical for Tesla. The former is a must for a growing company, while the latter gives clues as to whether the company can sustain itself. After all, companies that aren't profitable rarely survive. Sometimes they can skate by with government assistance or other help.
Fortunately, things still look pretty good for Tesla stock on these fronts. Its total gross margin has hovered around 20% for each of the past four quarters. It posted its best gross margin of the past year in Q2 2021 at 24.1%. For comparison, most legacy automakers have similar gross margins. Although, Ford and General Motors posted gross margins around 15%. And last year, Ford's gross margin was just 1.70%.
In terms of cash flow, Tesla stock is in a better position than it was a year ago, though it remains leaner than other automakers. Its earnings report shows its cash and cash equivalents for Q2 2021 at $16.2 billion, which was a decrease of over $900 million. The report states the decrease resulted from net debt and finance lease repayments of $1.6 billion. Nevertheless, this figure remains much lower than competitors; Volkswagen ended Q1 with over $70 billion cash on hand.
Investor Sentiment
In a way, it's the same old story for Tesla. Production and revenue continue to increase, but EPS and P/E are still concerning. Perhaps that is why investor sentiment also remains negative. Yahoo! Finance shows a bearish chart pattern, and TipRanks investors are "very negative."
But it's not just EPS and P/E that worry some investors. At the moment, Tesla stock is well below its peak, which came at the beginning of 2021. The price quickly dropped after that all-time high, and it has only recovered slightly since dropping below $600 in March, 2021. The price actually went slightly lower in May, though it recovered somewhat since then. However, it has yet to come close to that high price at the beginning of the year.
Should You Buy Tesla Stock?
Whether Tesla is a good buy remains a hot-button issue. The electric vehicle maker continues to produce high-quality vehicles, and its revenue, profit and deliveries continue to increase. Plus, its inclusion in the S&P 500 made the stock a part of many more portfolios than before.
Still, some investors remain skeptical of Tesla as an investment opportunity. Its P/E ratio is extraordinarily high, and its earnings per share leaves much to be desired. To make matters worse, its cash on hand is much lower than legacy automakers, which calls into question whether Tesla will have the means to grow into the company its P/E ratio suggests it should be.
If Tesla can continue to increase deliveries and revenue, and that translates to healthier cash flow, some of these numbers may look better for the company in the future. Of course, earnings must increase precipitously in the years ahead if we are to justify Tesla's high share price, which was more than $2,000 before its four-to-one stock split.
For now, Tesla's share price continues to be driven by the bulls and, more recently, the S&P 500. The bears may remain bearish, but if the tides turn, Tesla stock may become more difficult to discount.
If you're interested in other electric vehicle stocks, check out that link. And for more research, continue exploring Investment U. As the market moves, we share some of the best investment opportunities…
---
Bob Haegele is a personal finance writer who specializes in investing and planning for retirement. His hefty student loan burden inspired him to pay off his loans, and now he's helping others get their finances in order. When he's not writing, he enjoys travel and live music.