A Flexjet IPO is set to hit the stock market in 2023. In fact, this private jet service will go public via a SPAC merger. And there's a prominent billionaire involved in this deal as well. Let's take a closer look at the potential of Flexjet stock and learn more about a special purpose acquisition company in the process.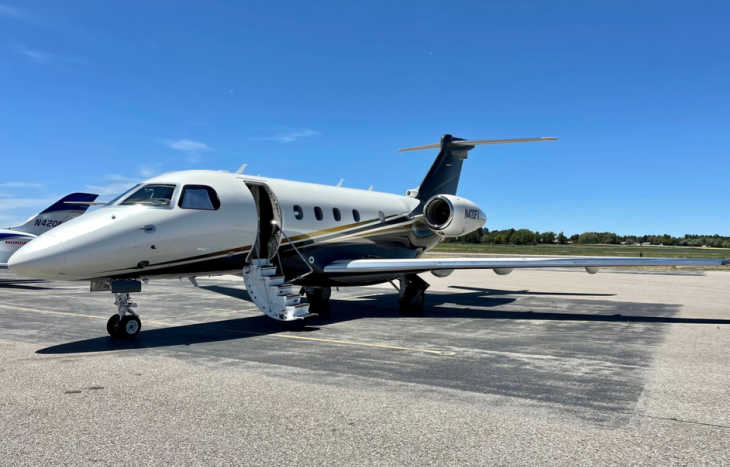 Flexjet IPO Background Information
Flexjet provides subscription-based private jet services. For example, this includes fractional jet ownership, private jet leasing, on-demand charters and even full ownership opportunities for more loyal clients. It's a global leader in private aviation and it's now planning to go public.
The Flexjet IPO will come via a SPAC merger with Horizon Acquisition Corporation II (NYSE: HZON). Moreover, Horizon is a "blank-check" company that was created by American billionaire Todd Boehly. And you may have heard that name before. He's one of the new owners of the world famous Chelsea Football Club in London, England.
Boehly has been headlining news for months now due to comments on English football. But he's now grabbing the attention of investors due to the Flexjet SPAC IPO. This deal will value Flexjet at $3.1 billion, including debt, according to the press release by Directional Aviation. In addition, the plan is to list on the New York Stock Exchange (NYSE) in the second quarter of 2023. Flexjet stock will go public under the ticker symbol "FXJ."
Is Flexjet a Good Investment?
At this time, we don't have too much information about Flexjet outside of its market offerings for private jet users. However, the press release did give us a little insight into its financials.
According to the press release linked above, Flexjet has a multi-decade track record of profitable growth. Furthermore, it has a projected estimated revenue of $2.3 billion in 2022. Its adjusted EBITDA comes in at $288 million for 2022 as well. This is the earnings before interest, taxes, depreciation and amortization.
As you can see, this is one of the most powerful companies in the private jet industry. And that's a major reason why investors have so much interest in the Flexjet IPO.
The company plans to use proceeds from the initial public offering to fund its fleet of jets, along with expanding its maintenance support facilities and private terminals. Flexjet is also planning on geographic expansion in the near future as well.
This will be huge for its outreach and scalability. At the moment, the company focuses on fractional ownership. In this case, clients have the opportunity to own and lease part of a jet. But this new deal will help Flexjet accelerate its growth and expand its market share rapidly.
Overall, the Flexjet IPO may be a great investment opportunity. In the time being, it's important to bookmark this SPAC merger and continue following its progress as we get closer to the second quarter of 2023.
Investing in IPOs
The IPO process is difficult for even the most seasoned investors to comprehend fully. That's why you must do your due diligence before making any investment decisions.
To learn more about IPOs and other stock trends, sign up for one of the best investment newsletters. There are stock market experts that provide daily stock insights and analysis to help you along your investing journey. You can use this research to better protect and enhance your portfolio during a difficult market.
It's clear that the Flexjet IPO will continue to gain a lot of attention over the coming months as more information comes out. Until then, there are many long-term opportunities to consider while stocks are low.
---