The closely-followed meme-stock GameStop (NYSE: GME) surged nearly 50% towards the end of May. This spike happened leading up to the company's Q1 2022 earnings report. Interestingly, the stock barely budged after the report was released. With that in mind, let's take a look at GameStop's most recent earnings report. I'll also do my best to answer the question: is GameStop stock a good buy?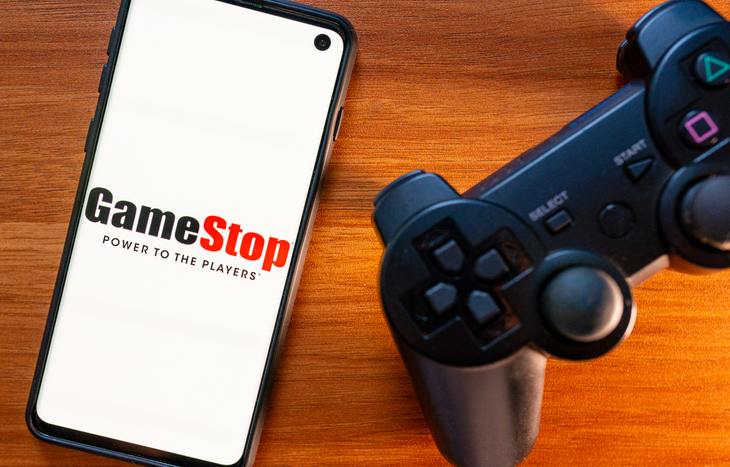 GameStop Stock Update
Notably, GameStop has refused to provide a financial outlook since the pandemic started. According to CEO Matt Furlong, the company does not provide guidance because it is "transitioning to a customer-obsessed technology company." The company doesn't want to provide guidance during the early stages of this transition.
Additionally, the current macroeconomic climate makes it incredibly difficult to forecast properly anyway. For example, Snap Inc released a positive forecast early in the year just to retract it a month later. This silence on the company's end has made it difficult for GameStop stock investors to get a feel for what's going on.
This idea for this transition was first introduced to the board by Ryan Cohen, of Chewy fame. Ryan Cohen started the online pet food company Chewy and eventually sold it to PetSmart for a few billion. Then, towards the end of 2020, he purchased a 13% stake in GameStop. While doing so, he urged the company to rethink its brick-and-mortar strategy. He wants GameStop to use its strong brand to pivot towards eCommerce and blockchain.
His activist investing was one of the main catalysts for the GameStop short squeeze. Since then, GameStop stock has been on a roller coaster ride of ups and downs.
GameStop's Earnings Announcement
On GameStop's most recent announcement, CEO Matt Furlong continued the trend of not providing guidance. Instead, he opted for slightly vague statements about the company "embracing change" and focusing on "long-term stockholder value." He also did not answer any analyst questions. This lack of concrete guidance could be why GameStop stock remained flat after the report.
As far as the company's financials, here are the main takeaways:
Net sales were $1.378 billion for the quarter, up just slightly from $1.277 billion last year.
Total loss per share of $2.08
$673.8 million, or 48.9%, of all sales came from hardware sales like game consoles and accessories.
These numbers don't really give investors much to work with. However, the company had a few non-financial updates that should please investors.
Over the past quarter, GameStop struck deals with the PC gaming brands Alienware, Corsair and Lenovo. These relationships are where most of the company's growth came from. GameStop also redesigned its app. On top of that, it hired dozens of people with experience in blockchain gaming, eCommerce and digital operations.
Essentially, GameStop stock is still on its way to turning into a digital gaming company.
GameStop's NFT Marketplace
On the call, GameStop reiterated that its NFT marketplace will launch at some point in Q2. Its website also confirms that GameStop NFT is "almost here."
If you are new to NFTs, it stands for non-fungible token. A non-fungible token is a unique virtual token that cannot be exchanged for another. NFTs can represent just about anything. So far, they have mainly been used as digital collectibles. One of the biggest markets for NFTs is in the gaming world. This is why GameStop is so interested in launching its own NFT marketplace.
The NFT space is at an interesting point right now. OpenSea dominates the market. However, one of its employees was recently arrested for fraud. Granted, the employee had been fired a few months back. But, this could still create a massive lack of trust for NFT investors that use OpenSea. Additionally, Coinbases' recently-released NFT marketplace fell a little bit flat with investors.
If it executes properly, GameStop stock could enter the NFT industry and quickly start taking market share from these two companies.
Finally, GameStop is also developing a digital asset wallet. This wallet will allow gamers to store, send, receive and store cryptocurrencies and NFTs.
Should you Buy GameStop Stock?
As usual, GameStop stock tends to play by its own rules. There is no concrete reason why the stock should have risen 50% during the end of May. It's earnings report surely didn't mention anything that constituted this type of gain. Revenue was fairly stable. It reported a total net loss of $158 million. It is also still making progress towards becoming a technology-centric gaming company. However, there are still no really significant updates on this venture.
Additionally, the Reddit group r/GME is still going strong with 360,000 members. These GameStop holders have not lost confidence since the short squeeze. There are dozens of daily posts about members buying more $GME. Many of the members have even directly registered their shares. This way, they have bypassed trusting a traditional exchange to hold their shares.
By this point, it's very likely that the tug of war between hedge funds and retail investors is over. In fact, Melvin Capital has actually shut it doors for good. Melvin Capital was one of the main hedge funds that lost money from shorting GameStop in 2021.
If you want to invest in GameStop today, don't do so with the hope that it will spike overnight. Instead, invest in GameStop because you believe in its future as an eCommerce and blockchain gaming company.
I hope you've found this GameStop stock update valuable! Please remember that I'm not a financial advisor and am just offering my own research and commentary. As usual, please base all investment decisions on your own due diligence.
---