The GCT IPO hit the market on August 18, 2022. In fact, GigaCloud Technology Inc. is a leading global trade service in the B2B ecommerce marketplace. And now it's made its debut on the Nasdaq. Let's take a closer look at this initial public offering and the company's potential moving forward.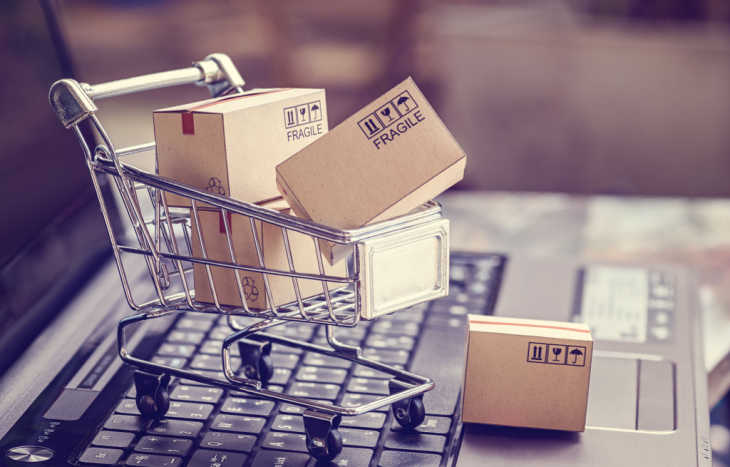 GCT IPO: GigaCloud Technology Breakdown
GigaCloud Technology was established in Hong Kong in 2006. Specifically, the company provides an online business-to-business (B2B) marketplace for large goods and products. For example, this includes furniture, fitness equipment and home appliances.
GigaCloud helps its clients by transporting goods at a fixed priced. And at this moment, the company has 21 warehouses with locations in the United States, United Kingdom, Germany and Japan.
The GCT IPO made its Nasdaq debut on August 18, 2022 with 2.5 million shares at $12.25 per share. The plan is to raise about $28 million, which has been trimmed from an initial proposal of close to $40 million. And of course, GigaCloud Technology will list under the ticker symbol "GCT."
"We are a pioneer of global end-to-end B2B ecommerce solutions for large parcel merchandise. Our B2B ecommerce platform, which we refer to as the 'GigaCloud Marketplace,' integrates everything from discovery, payments and logistics tools into one easy-to-use platform," the SEC filing stated. "Our global marketplace seamlessly connects manufacturers, primarily in Asia, with resellers, primarily in the U.S., Asia and Europe, to execute cross-border transactions with confidence, speed and efficiency."
Prospects of GigaCloud Technology IPO
The GCT IPO is an intriguing debut for investors to consider. This is a company with $438.1 million in revenue over the 12 months ending March 31, 2022. In fact, it's one of the fastest growing, large parcel B2B marketplaces in the world. For perspective, its revenue in 2020 was $190.5 million. That's a huge step forward over the past two years.
Despite this growth, GigaCloud has faced obstacles along the way. Due to the COVID-19 pandemic, lockdowns and other factors, the company is struggling with supply chain issues, shipping delays and fuel costs. However, much of the industry is facing similar problems. The company's main competitors include Amazon (Nasdaq: AMZN) and AliExpress, which is owned by the Alibaba Group (NYSE: BABA).
Overall, the global B2B ecommerce market is expected to reach $18.7 trillion by 2027. Moreover, the Asia Pacific currently holds the largest market share. This is a good sign for GigaCloud as it continues to grow, no matter how big its piece of the pie is.
And this can only help the GigaCloud Technology IPO. Media coverage is already beginning to ramp up, which will increase the likelihood of an opening day surge and stock volatility for the first few weeks.
Investing in IPOs
Initial public offerings are extensive and every detail matters. However, you can learn more about the IPO process with this step-by-step guide. It can help you better understand IPO's and what to look for before a company makes its public debut.
In addition, you may want to consider signing up for one of the best investment newsletters. These daily e-letters provide expert stock tips, trends, analysis and more. The further insights you have, the better your investment decisions will be! And you don't want to miss out the next big investment opportunity.
It's quite clear that the GCT IPO will be a hot topic amongst investors over the coming days and the weeks ahead. You may want to keep a close eye on GigaCloud stock due to the company's growth potential and market expectations.
---