With stock investing, plenty of investors focus on the big boys. There are countless articles analyzing Apple, Google, Nvidia, etc. However, you can still make plenty of money by focusing on lesser-known stocks. For example, Globalstar is a satellite communications company. It sells products to agricultural, forestry and energy companies. Unless you work in these industries, you probably have not heard about Globalstar. But does that mean that it's a bad company? Are you throwing away money by buying GSAT stock? Let's take a look at a GSAT stock forecast and find out.
NOTE: I'm not a financial advisor and am just offering my own research and commentary. Please do your own due diligence before making any investment decisions.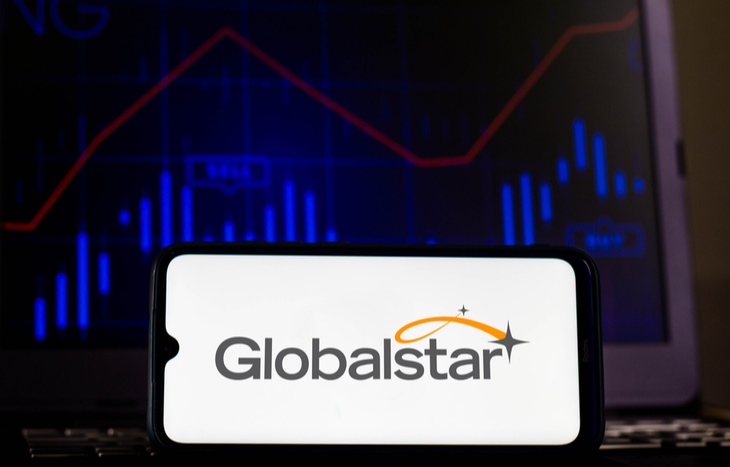 Globalstar (NYSE: GSAT) Stock Forecast
What does GSAT do?
As mentioned, Globalstar is a provider of mobile satellite voice and data services. In other words, it allows people to communicate in remote locations. Additionally, Globalstar has a suite of "internet of things" products. These products help businesses monitor assets, employee safety, and other things. Again, both suites of products are mainly used in remote locations. In total, Globalstar's products are used in more than 120 countries globally.
There are a number of different uses for Globalstar's products. The main industries that it works in are maritime, forestry, transportation, energy, construction, government and agriculture.
Regarding GSAT stock forecast, let's take a look at what has been going on with Globalstar recently.
Recent Announcements
Qualcomm partnership – In Feb 2021, Qualcomm announced that it will be using Globalstar's technology in its new 5G modem. 5G is expected to be the next evolution of internet connectivity. This partnership is a testament to the reliability of Globalstar's product.
Rumors of Apple partnership – There was a rumor that Apple was using Globastar's tech in the iPhone 13. The stock surged on the news. However, Apple's release event did not mention anything about satellite functionality. This is still something to keep an eye on for future iPhone models.
With that said, let's examine how Globalstar's stock has been moving recently.
GSAT Stock Forecast Predictions
In 2020, Globalstar reported annual revenue of $128.49 million and a net loss of $109.64. These numbers were down 2.45% and 815.47% respectively. More recently, Globalstar reported Q3 2021 revenue of $32.61 million. It also reported a net loss of $30.89 million. These numbers were down 0.44% and 23.81% respectively.
Globalstar's stock is up 285% so far in 2021. It is also up 24.76% over the past five years.
Now, time to get to the most important question. Should you buy GSAT stock? Here are two different looks at a GSAT stock forecast.
Should I Buy GSAT Stock? Potential Upsides
To reiterate, companies in the commercial sector use Globalstar's satellite products. Essentially, Globalstar helps major industrial companies connect with and track their assets. Imagine a logging company that operates in the middle of the Canadian woods. Or a shipping company that sends freighters across the Pacific Ocean. Both of these companies need to communicate with employees who are working in these remote locations. Both scenarios would require satellite technology.
Aside from communication, Globalstar works in the internet of things space. A company like Chevron could use Globalstar products to monitor a gas pipeline. If there is a leak or similar issue, the Chevron team is immediately alerted. The alternative to using satellite technology is to manually check the pipeline every few weeks. Automating a process like this saves tons of time and money.
The bright side is that industries like agriculture, energy and construction will almost always be vital to society. Due to this, they'll almost definitely continue to grow. In particular, research shows that the maritime satellite communication market should grow by 11% over the next five years.
Granted, that doesn't mean that these industries will grow particularly quickly. However, I still think that there is opportunity with GSAT stock.
Keep reading for more on GSAT stock forecast. 
Buy the Rumor, Sell the News
Honestly, Globalstar's finances are not particularly impressive. It's lost money in four out of the past five years. And not the exciting-tech-startup style of losing money. More of a monotoned "reporting a loss each quarter" style.
Globalstar is a penny stock. This means that its price can surge rapidly. It was trading for about 0.30 per share before surging to about $2.50 per share. Over the past year, GSAT stock forecast revealed it surged over 100% in a matter of weeks two times. In February, it surged approximately 600% on the Qualcomm partnership news. In September, it surged 120% on the Apple partnership rumors.
Both times, GSAT stock reacted very dramatically to positive rumors. In fact, GSAT's entire stock price history is littered with dramatic rises and falls. When positive news comes up, investors rush to get in. The stock price is also very cheap. This means that investors can buy a lot of shares for a small amount of money.
Globalstar could represent a good opportunity to "buy the rumor, sell the news." This strategy is exactly what it sounds like. When positive rumors come out about a company, investors buy the stock. Then, they ride the momentum up. Once the good news is actually confirmed, they sell and take profits.
In particular, the iPhone rumors are very exciting. If Globalstar starts working with Apple, it will instantly be thrust into the spotlight. Apple also releases a new iPhone almost every year. It's worth keeping an eye (or ear) out to see if Apple mentions satellite functionality for the next iPhone. If it does, Globalstar could be a potential provider. This would most likely send the stock surging.
GSAT Stock Forecast: Should I Buy GSAT Stock? Potential Downsides
Volatility. GSAT's stock can move up and down very quickly. This means that you can make a lot of money. But, it also means that you can lose a lot of money. As I mentioned, GSAT's stock has a history of surging. However, it also has a history of dropping by 80% or more following the surge. Overall, GSAT stock is down 92% since 2006.
Additionally, Globalstar's financials are not particularly impressive. Its annual revenue has hovered around $130 million for the past three years. It has only squeaked out a profit once in the past 5 years (2019). It does not pay a dividend. In 2020, it only had $13.33 million in cash on hand. It also did not highlight any super exciting plans for growth in its latest earnings report.
Aside from the Qualcomm news and Apple rumors, there isn't too much to get excited about.
I hope that you've found this GSAT stock forecast to be valuable! As usual, please base all investment decisions on your own due diligence and risk tolerance.
---
A University of Miami grad, Teddy studied marketing and finance while also playing four years on the football team. He's always had a passion for business and used his experience from a few personal projects to become one of the top-rated business writers on Fiverr.com. When he's not hammering words onto paper, you can find him hammering notes on the piano or traveling to some place random.