Many companies have been impacted by the COVID-19 pandemic. The coronavirus has led to a volatile economy. The spread of COVID-19 crushed the stock market, but with the economy bouncing back, the stock market has surged to record highs. With all the ups and downs in the market and COVID-19 cases spiking again, the one thing many investors are wondering is… what are the best growth stocks to invest in?
When I think of the best growth stocks in the market right now, three companies come to mind. These companies are forward-thinking and profitable and have immense growth potential.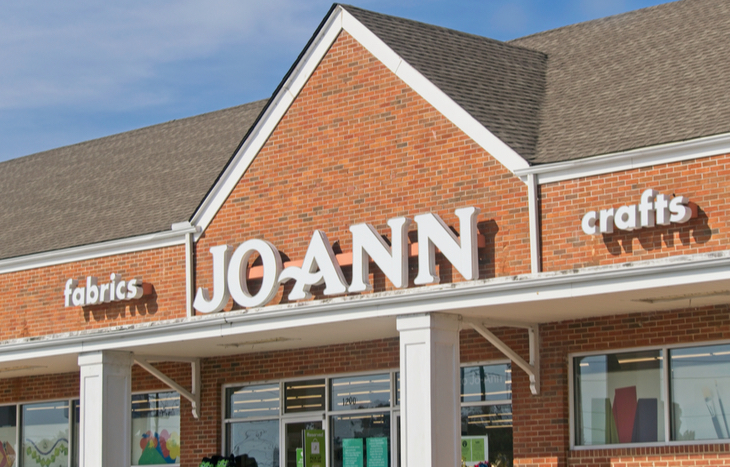 Growth Stocks to Invest In
Joann Inc. (Nasdaq: JOAN)
Joann Inc. is the largest public arts and crafts retailer. Moreover, it's one of the fastest-growing businesses in its industry. This stock is a great growth stock not only because sales and earnings are growing but also because insiders are buying the stock.
The creative products industry is a large and growing market. According to a 2017 Association for Creative Industries (AFCI) study, it has a market size in excess of $40 billion. It's also currently experiencing a significant acceleration for product demand in response to heightened do-it-yourself (DIY) customer behavior due to the COVID-19 pandemic. Joann is seeing amplified participation from both new and existing customers.
The company's momentum throughout the pandemic has been maintained by those participating in new at-home projects. This is also influencing the continued rise of online marketplaces. Many Joann customers use the products they purchase for their online marketplace-based businesses. Increased digital engagement is another key element of Joann's growth. This is because it has positioned itself and its go-forward strategies to capitalize on increased demand for creative products.
Joann has a deep understanding of its customers. The arts and crafts retailer knows what inspires its customers creativity and what fuels their incredibly diverse projects. Since 2016, the arts and crafts retailer has set out to transform into a fully integrated, digitally connected supplier of creative products.
With the goal of helping every customer find their creative "happy place," Joann serves as a favorite one-stop shop. It has everything needed to achieve any project or passion. And according to Earnest Research, Joann has seen an average 22% growth in year-over-year sales since May 3, 2020. So it's no wonder why investors believe this stock to be one of the best growth stocks to invest in this year.
Cleveland-Cliffs (NYSE: CLF)
Cleveland-Cliffs is a vertically integrated steel producer. It has the unique advantage of being self-sufficient with its production of raw materials for steelmaking operations. It's the largest and oldest independent iron ore mining company in the U.S.
In just 12 months, shares went up from $5 to $25. People are buying industrial goods at record rates, which requires extensive amounts of commodity inputs such as steel.
Cleveland-Cliffs is currently earning unbelievable profits, and analysts predict that the company will earn more than $5 per share this year. This is immense earnings growth compared with previous years. In 2017 and 2019, Cleveland-Cliffs earned just over $1 per share. It pulled in $3.71 per share in 2018 at the peak of the Trump administration's trade wars and reflationary push. And this year, analysts expect Cleveland-Cliffs to exceed 2018's profitability by a considerable amount, making it a great name to add to your list of growth stocks to invest in.
The steel-mining giant has been on a major acquisition spree. It recently purchased two big competitors, AK Steel and ArcelorMittal USA. Cleveland-Cliffs is now a fully-integrated producer and the largest flat-rolled steel and iron ore pellet producer in North America. These acquisitions came at a great time for Cleveland-Cliffs and might just make it a bet worth taking in the infrastructure industry.
President and CEO Lourenco Goncalves stated that the company "achieved all-time quarterly records in revenue and net income so far this year." He went on to say that "the numbers unequivocally confirm the company's efficiency in operating the new footprint, resulting from the integration of the steel companies acquired in 2020 as a single and indivisible mining and steel company." It's no wonder why many investors favor the stock, considering the timely enhancements it made just ahead of an industry boom.
Chewy (NYSE: CHWY)
Chewy is an online retailer of pet food and other pet-related products, and many investors believe it's one of the top growth stocks to invest in. Its mission is to be the most trusted and convenient online destination for pet parents everywhere. The company is such a relationship-based company that its employees know customers' pets' names and birthdays. The company will even send a condolences gifts/cards when a customer's pet passes away. Chewy is known for being a very customer-centric company. This makes it very different from many large companies, like Amazon.
You can buy pet food anywhere, but Chewy is one of those companies that wants to form a relationship with its customers. It's the one company that Amazon can't dominate because it focuses on everything a person could need for their pets, from food and medicine to toys. Something Chewy offers that has continued to drive its recent growth is its auto-ship program. Auto-ship is the easiest way to set up repeat deliveries, and it allows you to save on regularly purchased items. This program allows for you to schedule regular deliveries of pet supplies, ensuring you never run out of your pet essentials.
The auto-ship program is key to Chewy's success. The more customers Chewy has, the more they tend to turn to auto-ships. People know what they want each month for their pets, and that is a key factor in Chewy's success. This recurring revenue is a leading factor in its continued growth and current growth prospects.
The leader of all things pet-related is set to hit its all-time high this year. Chewy has been a huge pandemic winner and will continue to ingratiate itself into our everyday lives.
Forward-Thinking
The stocks mentioned above have all been staying afloat during some tumultuous times. Even during a pandemic, these companies have reported excellent numbers and are expected to continue seeing growth in their sales and earnings in the months and years ahead. Investors are always looking for profitable opportunities in any market. They are constantly looking for growth stocks to invest in. Market experts Bryan Bottarelli and Karim Rahemtulla can help you with that. They've studied the market for years, and they share their wealth of knowledge in their FREE E-letter Trade of the Day.
Bryan and Karim have written about Joann, Cleveland-Cliffs and Chewy many times in Trade of the Day. They believe these stocks are the best in their industries and will continue to generate growth and revenue faster than other companies in the same industries. To start receiving daily market insight and guidance on how to profit in both the short and long term for FREE, sign up for Trade of the Day below!
---