Growth stocks are commonly known as an investor's delight. Who doesn't want to invest in a company that is growing faster than the market average? However, these stocks come with more risk than you may imagine.
Oversized gains are usually a sign of good things to come. Yet most of these companies don't offer dividends and their share prices are largely based on expectations. Let's take a deeper look below.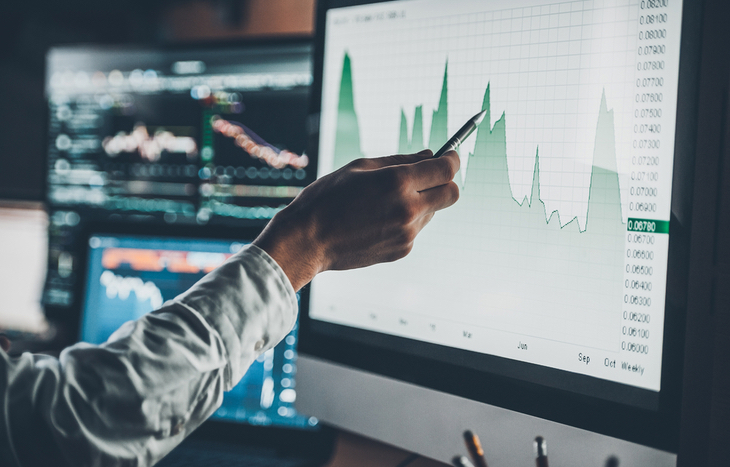 What Are Growth Stocks?
Companies on the rise can make all the difference in your investment portfolio. So what are growth stocks, exactly? They are shares of companies that expect to increase their revenue and overall growth ahead of the current market pace.
But that is not all that defines growth stocks. These companies usually trade at a higher price-to-earnings (P/E) ratio. The P/E ratio is a way to place value on a company based on its current share price relative to its earnings per share (EPS).
However, growth stocks may not have earnings at this very moment. But they expect those earnings to come in the future.
Growth companies are also known to reinvest their profits. This ensures long-term growth and gives the company more room for advancement. In general, reinvesting profits is one of the main reasons why growth stocks don't pay out dividends.
This creates risk, as your only way to earn money on your investment is by selling your shares at some point in the future. You may take on a loss if the company doesn't meet expectations.
For example, some of the biggest growth stocks include:
Amazon (Nasdaq: AMZN)
Netflix (NYSE: NFLX)
Chewy (NYSE: CHWY)
Square (NYSE: SQ)
Dropbox (Nasdaq: DBX)
Trade Desk (Nasdaq: TTD).
The Premier Growth Stock on the Market
Growth stocks are industry leaders that are ahead of the curve. And there's no better growth company available today than Amazon.
Jeff Bezos' company is one of the largest in the world and regularly trades at a higher P/E ratio. This is because expectations suggest Amazon's stock earnings today are low compared with how they may look in the future.
From 2019 to 2020, Amazon's P/E ratio has been moving well above 70. And even though this blue chip stock is extremely large to begin with, it's EPS growth expectations over the next five years sit around 30%.
This potential for growth can influence the stock price. That's why Amazon continues to be a stock market marvel. But with all growth stocks, it's important to consider the risk. If these expectations are not met, you will pay a high price in losses.
Growth Stocks vs. Value Stocks
Growth stocks are regularly compared with value stocks. And this is because they are complete opposites.
Growth companies are overvalued based on expectations of future gains. Value stocks are often ignored and undervalued. A value stock is also more likely to pay out dividends.
Value companies often trade at a lower P/E ratio. But that doesn't mean their earnings won't grow in the future. Even value stocks may eventually grow over the years.
Value companies tend to have a history of strong dividend payouts. This creates reliable income for the investor, which is why many people consider these stocks for their portfolios.
Diversify Your Portfolio
Diversification is paramount to any strong portfolio. And as an example, you may want to include both growth and value stocks among your investments.
Balancing risk and reward is a crucial characteristic for any good investor. And nobody understands that more than the experts at Investment U. Sign up for our daily e-letter below for the latest insights and stock market trends.
Your path to wealth is attainable if you take advantage of the best investment opportunities available. Therefore, you may want to consider growth stocks as a means to enhance your portfolio.
Read Next: The 5 Best Growth Stocks
---
Corey Mann is the Content Manager of Investment U. He has more than 10 years of experience as a journalist and content creator. Since 2012, Corey's work has been featured in major publications such as The Virginian-Pilot, The Washington Post, CNN, MSNBC and more. When Corey isn't focusing on Investment U, he enjoys traveling with his wife, going to Yankees games and spending time with his family.