There are three business models that never go out of style. If a business helps people get paid, get laid, or lose weight then it nearly always has potential. Generally, to lose weight you need to exercise. For the past two years, routine gym access has been tough to come by. However, COVID-19 cases are finally declining. By this point, even Dr. Fauci has stated that it's time to start "inching back to normality." With summer approaching, this is creating a perfect storm for gyms to experience record profits. Due to this, many investors are considering adding some gym stocks to their portfolios.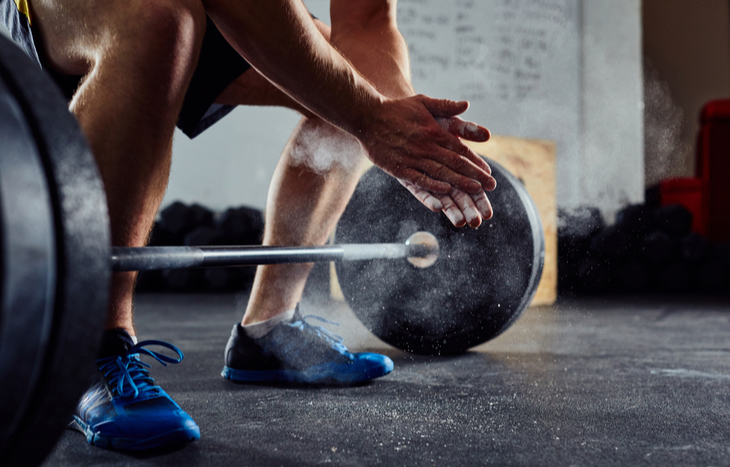 Losing Weight Never Goes Out Of Style
In the U.S., the fitness industry is valued at $32 billion. It's also a fascinating industry. This is because it changes so much, but also kind of stays the same. At the end of the day, 99% of fitness products accomplish the same goal. They all help you get in shape and improve your health. However, how people prefer to get in shape changes every few years. Here are just a few examples of different fitness trends over the years:
The 1960s: Vibrating belts
The 1970s: Jazzercise
The 1980s: Aerobics
The 1990s: Tae Bo, Spinning
The 2000s: Zumba
The 2010s: CrossFit
The 2020s: High-Intensity Interval Training (HIIT)
In recent years, HIIT has gotten incredibly popular. However, this could just be mainly because traditional gyms have been closed. Since you can do a HIIT workout with no equipment, it's an easy quarantine workout.
Another fitness trend that I see gaining steam in the 2020s is boutique workout classes. Boutique workout classes are smaller classes that focus on community-like group exercise. These classes usually carry a premium price tag. Once gyms are fully open and maskless, boutique workout classes could come roaring back.
With that said, let's take a few gym stocks to consider buying for the Summer of 2022.
Gym Stocks That You Can't Buy
There are a lot of up-and-coming gym companies that I was excited to write about. Unfortunately, most of them are private. To save you some time researching, I've listed them here anyway:
Barry's Boot Camp: A popular workout-class company. It's owned by the private company Fitness & Lifestyle Group. Fitness & Lifestyle Group is one of the biggest fitness companies in the Asia Pacific region. It owns dozens of brands and over 500 health clubs.
Orangetheory Fitness: A popular workout-class company. It's mainly owned by the private equity firm Roark Capital Group. Most locations are franchises that are individually owned.
Soul Cycle: A popular cycling-class company. It is owned by the upscale gym company Equinox. Equinox is privately-owned. However, there is a chance that it goes public via IPO or SPAC in the coming years.
Alo Yoga: An up-and-coming fitness lifestyle brand that offers apparel and workout classes. It's a competitor of Lululemon. Alo Yoga is owned by the private company Color Image Apparel.
With those are out of the way, let's take a look at some gym stocks that you can buy.
No. 3 Xpontential Fitness (NYSE: XPOF)
Xponential Fitness was founded in 2017 and went public in 2021. It is the parent company of several popular boutique gym brands. This includes Club Pilates, Pure Barre, CycleBar, Stretch Lab, Row House and more. It is also the dominant player in the boutique fitness industry. Xponential franchises over 1,930 fitness studios total. The closest competitor is Orangetheory with 1,192. Here is a breakdown of its 2021 financial report:
$708 million in system-wide sales, up 60% year-over-year (YOY)
449,000 total members, up 49% YOY
7 million total visits, up 54% YOY
Xponential Fitness is one of the few fitness companies that is thriving because of the pandemic. It didn't necessarily make more money during the quarantine. However, the extended quarantine forced many of its competitors out of business. During the pandemic, approximately 27% of boutique studios closed permanently. Due to its size, Xponential Fitness was able to weather the storm. In fact, it actually opened up 421 new studios in North America. With less competition, it should have an easier time winning new customers moving forward.
It's also in the process of introducing a potentially game-changing product.
Offering a Range of Workouts
In today's world, many people prefer workout classes over traditional gym access. Workout classes do a better job of holding you accountable. They also shake up your workout routine so it doesn't get repetitive. On top of that, there is a community feel and special energy that comes with doing a workout class.
The only problem is that most studios only offer one form of exercise. For example, if you buy credits at Soul Cycle then you'll only be able to spin. This is the reason that companies like Class Pass have popped up. By purchasing credits, Class Pass allows you to visit dozens of different studios without needing a membership. Xponential Fitness is actually in the process of launching a competing product.
Xponential Fitness is launching XPASS. Through its portfolio of studios, Xponential Fitness owns classes for pilates, indoor cycling, barre, stretching, rowing, dancing, boxing, running, functional training, and yoga. For a monthly fee, XPASS will give users access to all of these classes. This could be a huge win for Xponential for three reasons:
It will create more value for existing customers. This in turn should increase customer loyalty/retention.
It comes with its own app. This helps improve the customer experience.
It will introduce customers to new brands and workouts. This also increases retention.
In the wake of the pandemic, consumers will most likely be more mindful of their health. They will also be more inclined to attend a workout class with friends. When they do, there's a good chance that they'll end up at one of Xponential Fitness's studios.
No. 2 Peloton (Nasdaq: PTON)
I was really hesitant to include Peloton as one of the top gym stocks to buy. This is because it has had the most volatile two-year span since WeWork. In just 2 years, Peloton surged from $30 per share, up to $160 per share, and right back down to $30 per share. This is a gain of over 400% followed almost immediately by a loss of 80%. If you haven't followed along with Peloton's story, you can check it out here. It's honestly been a fascinating example of a company booming and busting.
However, there are two reasons why Peloton is worth re-examining:
CEO stepping down: In early February 2022, co-founder John Foley announced that he is stepping down as CEO. He was replaced by former Spotify exec Barry McCarthy. It's generally accepted that John Foley did a great job founding and growing the company. However, as CEO, he made several major missteps. Mainly, he assumed that pandemic demand would continue after the pandemic.
Acquisition rumors: Now that its stock has tumbled, rumors are swirling of an acquisition. Potential suitors include Apple, Amazon, Nike, Microsoft, and Disney.
Right now, there is still a lot that Peloton needs to figure out. However, it still has a lot going for it. It has a cult following, strong brand, and hybrid software/hardware business. Even if you don't invest right now, Peloton is definitely worth keeping an eye on.
Gym Stocks to Buy No. 1 Life Time Group Holdings (NYSE: LTH)
The last on this list of gym stocks to buy is Life Time. Life Time started as a chain of upscale gyms. However, it has recently expanded to take its offerings one step further. Now, in addition to gym access, it offers solutions for work and living. Its living communities are upscale apartment buildings that come with gym access. It currently has three of these communities in Coral Gables, Green Valley, and Chicago. It also currently has 12 co-working communities across the nation. These coworking spaces also come with gym access.
This diversified gym company just recently went public in October 2021. Due to this, there is limited financial information available. On top of that, most of the information that we do have has been impacted by the pandemic. With that said, here are a few takeaways from Life Time's Q3 2021 report:
Revenue was $385 million, up 65% year-over-year YOY
Same-center sales increased 58.7%
668,310 memberships, up 17% YOY
What's particularly interesting about Life Time is that it's taking fitness/lifestyle one step further. It's a little bit like Equinox, WeWork and an upscale apartment complex rolled into one. So far, this model seems to be performing well. In the post-covid world, there could be a huge emphasis on personal health. If this is the case, then Life Time fitness will be in a great position to benefit.
I hope that you've found this article valuable! As usual, please base all investment decisions on your own risk tolerance and research.
---