Stocks based on foreign exchanges can sometimes pose a problem for investors. It's one thing to see a good investment opportunity. But gaining access isn't always simple. Not all stocks are listed on all exchanges.
A simple work around is to look to emerging market ETFs. But these funds are built by fund managers. And these baskets of stocks might not include exactly what you're looking for. Another option is global mutual funds. But these can have the same problem with a lack of specificity. So, if these don't offer what you're looking for, you'll need to learn how to purchase stock on a foreign exchange.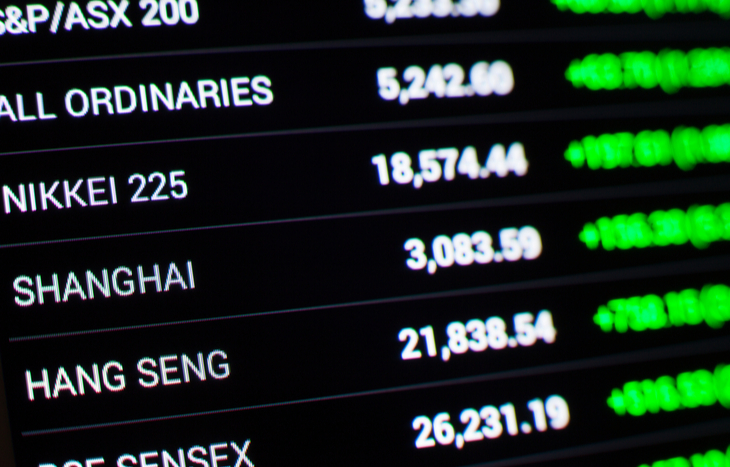 This can be easy in some cases… Depending on the exchange the foreign stock is traded in. For investors in the U.S., opening an account with a discount brokerage like E*TRADE, Fidelity or Charles Schwab might be all you need to get started. To get a little more insight into each of these brokerages, we've included links to our review of each.
How to Purchase Stock on a Foreign Exchange
The brokerages listed above offer slightly different accessibility. For instance, E*TRADE used to have one of the premier global trading services out there. But its scaled back those offerings quite a bit in the past handful of years. Its website offers information on the Tokyo, London, Hong Kong, German, France and Canada stock exchanges. But in order to place a trade, account holder will have to place orders over the phone. And each trade comes with a modest $25 broker-assisted commission.
Next, there's Fidelity. In addition to the markets E*TRADE offers access to, this brokerage also offers customers entry to  additional exchanges around the world. Among them are Australia, Austria, Denmark, Finland, Greece, Ireland, Italy, Mexico, Netherlands, New Zealand, Norway, Poland, Portugal, Singapore, South Africa, Spain, Sweden and Switzerland. However, in order to begin trading securities in these countries, you need to fill out an online application first. You can find the application here. With greater access, come greater fees though. Fidelity charges its global commission based on the currency the stock is traded in. And those fees can add up quickly.
Charles Schwab's international offerings are somewhere in the middle of the two previously mentioned brokerages. It offers access to 12 markets. But in this case, you need to fill out a paper form and submit it in order to begin trading on international exchanges. You can download the form here. Once an account has been approved for international trading, you're good to go. Charles Schwab also has representatives that specialize in foreign trading that can be reached over the phone. The hours and phone number can also be found on the link with the downloadable form. And like Fidelity, Charles Schwab's commission structure is based on the currency the trade is placed in.
That's really all there is to learning how to purchase stock on a foreign exchange. That is unless the exchange you're looking for isn't mentioned above. Then things can get a little tricker. Not impossible by any means. It's just going to take a little more time.
Option No. 2 For Foreign Investing
If you're trying to figure out how to purchase stock on a foreign exchange that isn't listed above, the easiest way is to open an account with a brokerage in the same country the exchange is in. However, before investing, it's a good idea to verify that it has been registered with the Security and Exchange Commission (SEC). This will help avoid fraudulent transactions while making sure it's a legal enterprise. Here's a rundown on how to verify SEC registration.
This process can be a little tricky. But it's certainly doable. And once it's set up properly, you're good to go in perpetuity. But before establishing an account, you're going to want to make sure you are aware of the commission structure, know the account minimums and what type of currency they require. Some brokerages only use their country's primary currency. So there may be exchange fees associated with opening an account as well. Or you might have to go through a third-party bank and have the money wired to your foreign brokerage account. All of which can tack on additional fees.
Now That You Know How to Purchase Stock on a Foreign Exchange
Figuring out how to purchase stock on a foreign exchange is only half of the equation. The next (and more difficult) part is figuring out what you want to invest in. This can be especially tricky when dealing in emerging markets. It's a good idea to familiarize yourself with the economic conditions there. It's also smart to be aware of the current political situation. These are key factors that can have a drastic impact on returns.
Even if a company has strong fundamentals, if it's operating under a totalitarian regime, the company's returns can quickly be diverted to support government initiatives. There are also tax compliance issues to be aware of. But one upside is that taxes on most trades made on foreign exchanges are much lower than the capital gains rate here in the U.S.
---
Matthew Makowski is a senior research analyst and writer at Investment U. He has been studying and writing about the markets for 20 years. Equally comfortable identifying value stocks as he is discounts in the crypto markets, Matthew began mining Bitcoin in 2011 and has since honed his focus on the cryptocurrency markets as a whole. He is a graduate of Rutgers University and lives in Colorado with his dogs Dorito and Pretzel.