Crypto
IKNX Stock Surges After Announcement of Merger
IKNX stock saw a dramatic price increase today after the announcement of a merger with TeraWulf. The deal is set to conclude in the second half of 2021. Upon completion of this agreement, the combined company intends to list on the Nasdaq under the ticker symbol WULF.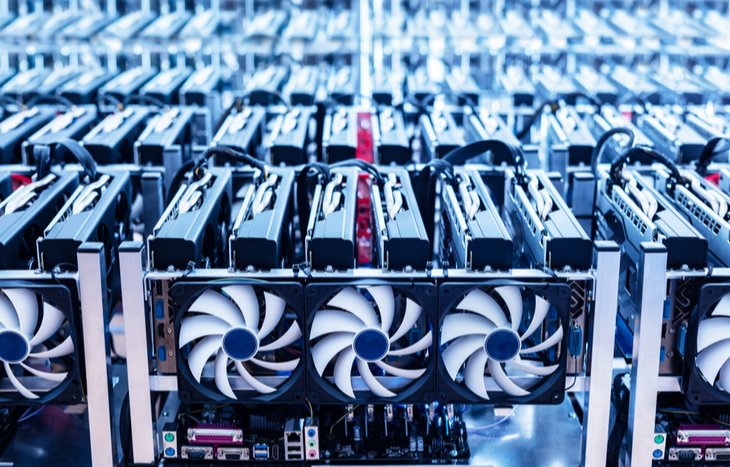 TeraWulf
TeraWulf is a Bitcoin-mining company with a strong track record of ESG (environmental, social and corporate governance). The company's focus has been on becoming the most environmentally sustainable Bitcoin-mining operation in the world. It aims to do so at an industrial scale.
Chief Strategy Officer Kerri Langlais backed this mission with the following statement…
Our core focus on ESG sets us apart from our competitors and ties directly to our business success. We are confident that by integrating flexible baseload energy demand into the electric grid, we will accelerate the transition to a more resilient, stable and sustainable energy future while generating attractive investor returns and tangible benefits, including job creation, for our communities.
Chief Operating Officer Nazar Khan added…
Our team's unique access to energy assets and deep sector expertise in the wholesale electricity markets allows us to quickly develop a large-scale cryptocurrency mining platform that can help facilitate and can expedite the electric grid's transition to a zero-carbon future. Sited and managed appropriately, mining operations provide resiliency to the electric grid while leading the rapid development of the global fintech infrastructure.
More Details About the Combination
On March 31, 2021, the net book value of Ikonics was $11.6 million. Ikonics' cash holdings were $4.4 million and the company's working capital was $4.1 million. The Duluth-based company's Q1 2021 net sales were $3.073 million compared to $3.497 million in the same quarter of 2020.
Glenn Sandgren has been president and CEO of Ikonics since February of 2020. Earlier this year, Glenn noted…
The overall performance of Ikonics continues to trend upwards, comparing very favorably to the prior year. Our served markets are rapidly reopening, and our major strategic initiatives are progressing well.
It seems Glenn's sentiments and the company's overall progression have paid off, as this merger comes at a time when many industries around the world are beginning to reopen and grow back stronger than ever before. Following the completion of the merger, shareholders of IKNX stock will receive $5 per share and Contingent Value Right ("CVR"), as well as retention of 2% of the combined company's common stock.
Another important note is that under the terms of the merger, Ikonics will become a subsidiary of TeraWulf and will be positioned for sale. Ikonics shareholders will be entitled to receive 95% of the proceeds from any completed sale in the 18 months following the business combination. Additionally, following completion of the merger, all Ikonics board members will resign and TeraWulf board members will replace them.
IKNX Stock News
In premarket trading, Ikonics shares halted at $11.30. But soon after market open today, IKNX stock skyrocketed and reached a high of $25 per share. The company's shares haven't traded at numbers this high since 2014.
IKNX share volume has already surpassed 10 million for the day and continues to rise. This level, compared with its 65-day average volume of 29,000 shares, represents a massive increase. IKNX stock has a market cap of about $40 million.
Today's increase makes IKNX stock not only the top gainer in the Process Industries sector but also the Nasdaq as a whole.
More Info on IKNX Stock
If you truly want to stabilize your portfolio, you need to understand the latest investment news. Fortunately, the team here at Investment U strives to deliver top notch investment opportunities right to your inbox.
To learn more about stocks like IKNX, sign up for our free Manward Financial Digest e-letter and start making wiser, more profitable investments today!
---