You may not have thought to invest in mobile homes before, but it could be a profitable investment in 2022. While the savviest real estate gurus are jumping on single-family homes, you can get a step ahead with lower-cost, high-demand units.
Since the crash a decade ago, the real estate market has become very tough. At first, the crash gave investors the opportunity to buy up properties at great prices. However, times change and the real estate market is no different. Lots of money could be made off the back of the real estate crash, but now you have to be more creative and inventive. This is why you should consider investing in mobile homes this new year.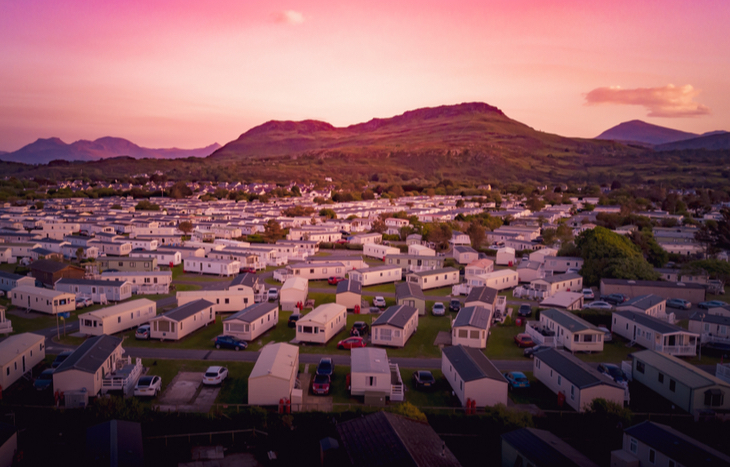 Why Invest in Mobile Homes in 2022?
Mobile home parks are not a thing of the past. According to Apartment List, 17.7 million Americans, about 5.6% of the population, live in mobile homes or trailers.
That number continues to rise – and for good reason. USA Today notes that the cost of mobile homes is drastically less than conventional homes. Moreover, the cost of electricity, gas and water from mobile homes can be well below $1,000 a year.
When you invest in mobile homes, you are giving yourself an asset with potentially higher returns. There are many great reasons to consider this investment opportunity, including:
Mobile homes are affordable. You will most likely pay less than $100,000 per unit, including fancy and upgraded models.
Maintenance costs are significantly less than single family homes.
Mobile homes can expand your portfolio. This gives you the opportunity to own a larger collection of units, which lowers the risk of taking on losses.
Demand is as high as ever. More people are looking for cost-saving opportunities and mobile home parks have greatly improved in recent years.
Mobile home parks are energy efficient and eco-friendly.
According to Reonomy, only 20% of mobile home parks are professionally owned. The remaining market is completely for the taking.
In general, you are simply renting out high-demand land with low-risk units. The more units in your park, the less risk. For example, a random eviction or expense will be less damaging when you have a collection of units. The expense spreads out across your portfolio so that you don't take on a major hit.
Downside to Investing in Mobile Homes
Mobile homes are as unique an investment as you can find. There are many unforeseeable issues that can arise. Specifically, the cons to owning mobile homes include:
Depreciation of units if you do not own the land.
Maintenance may be cheaper on mobile homes, but you are directly responsible for these requests if you own the park.
Moving costs can be very expensive if you decide to move the mobile home away from its current park. This is why it's important to consider owning the park itself.
Knowledge is critical to this type of investment. Investors without knowledge of the market won't be able to identify inefficiencies within their park or units.
Depreciation is the biggest cause for concern. The value of the mobile home itself rarely goes up. You may not be able to sell a single unit for as much as you paid for it.
However, the land it is on will typically always appreciate in value. So you are in a great position to bring in consistent returns if you own the park.
Final Thoughts on Mobile Home Investing
If done properly, it can be very profitable to invest in mobile homes. Nevertheless, this isn't an investment for everyone. If you have interest in expanding your portfolio elsewhere, sign up for our informative e-letter below. We'll provide you with helpful tips and ideas to gain financial freedom in your life.
As with any investment, it's important to determine if investing in mobile homes is in line with your financial goals and portfolio going forward. But make no mistake, this is a lucrative industry that is largely untapped at the moment. You can invest in mobile homes at a low cost with the potential for great returns.
---
Corey Mann is the Content Manager of Investment U. He has more than 10 years of experience as a journalist and content creator. Since 2012, Corey's work has been featured in major publications such as The Virginian-Pilot, The Washington Post, CNN, MSNBC and more. When Corey isn't focusing on Investment U, he enjoys traveling with his wife, going to Yankees games and spending time with his family.