Is Robinhood safe for investors to use? Do I need to link a bank account and provide my social security number? These are a few questions investors ask before downloading the most popular investment application. In fact, Robinhood provides a safe and secure brokerage account that is perfect for new investors.
The popular mobile app currently has nearly 20 million users. Yet, many people wonder if it has proper security measures in place. Learn more about Robinhood's features below.
New to Robinhood? Not sure which stocks to buy? Click here to sign up for Trade of the Day+. It's the best chance to win on every single trade you make.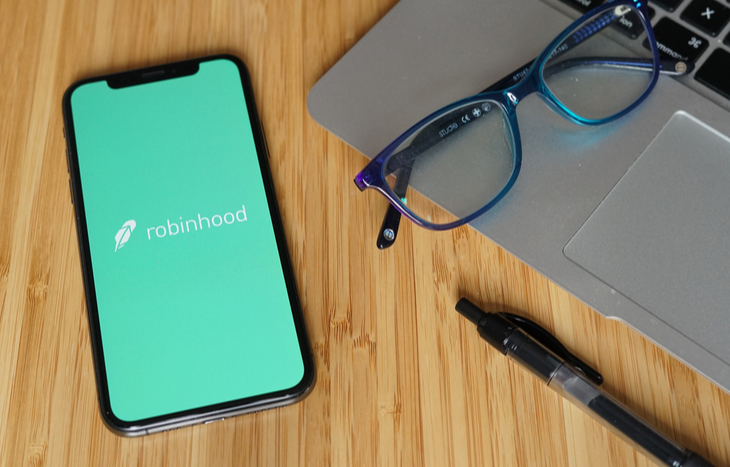 Is Robinhood Safe? How You Are Protected
First and foremost, Robinhood is a securities brokerage. Therefore, it is regulated by the Securities and Exchange Commission (SEC).
Robinhood ensures its users have protection at all times. Yes, the application can have outages from time-to-time. This is common for mobile applications in general. But, your money is secure no matter the app's current status.
In fact, any money you transfer to your Robinhood account is protected by the Securities Investor Protection Corporation (SIPC). The SIPC protects up to $500,000 for securities and up to $250,000 for cash claims. Although, cryptocurrency investments are not protected by the SIPC.
Robinhood's security team has also put a wide-range of measures in place to safeguard your account. You can add layers of verification for signing into the account, such as TouchID, FaceID, a custom pin code or two-factor authentication.
Is Robinhood safe to sign up? Yes, it is as secure as any of its competitors. However, you will still need to provide your Social Security Number and link a bank account. This is a necessary step to setup any brokerage account, no matter what company you decide to go with.
Once Robinhood verifies your banking credentials, it will never access them again. Your Social Security Number is protected as well. These sensitive details are encrypted before being stored.
Robinhood's security and the SIPC are available to help if you have other concerns. You can setup device monitoring for extra security and learn best practices for creating strong passwords.
Documents, Taxes and Bank Transfers
Once you are comfortable with your account setup, you can begin to trade on the market. From penny stocks on Robinhood to bitcoin and more, the investment app has it all. And better yet, Robinhood has zero fees!
You can make a maximum of five deposits and transfer up to $50,000 per business day. For an instant deposit, you can receive up to $1,000. Any deposit larger than $1,000 will take up to five days.
If you are a regular user with loads of transactions, you can setup an automatic deposit schedule. Through Robinhood settings, you can pick a schedule of deposits that are either weekly, monthly, twice monthly or quarterly.
All you have to do is decide the schedule and the amount of money you would like to transfer each time. And, you can cancel a pending deposit in an instant.
Is Robinhood safe in your eyes yet? If not, you can unlink your bank account and close your account with the help of Robinhood support.
At the end of each year, you will receive tax documents by mid-February. Robinhood asks that you wait to file your taxes until this point so you don't have to re-file.
Accessing past tax documents is also a click away. Just click on your account in the bottom right-hand corner and select statements and history.
Is Robinhood the Future of Investing?
Robinhood simplifies investing for its users. Transactions are much quicker and the stock information updates in real time. This is why mobile investing applications are gaining in popularity. But competitors such as Cash App Investing and SoFi Invest are trying to keep up.
Is Robinhood safe and secure enough for your investments? It is certainly a step ahead of its competition as the best investment app available today.
---
Corey Mann is the Content Manager of Investment U. He has more than 10 years of experience as a journalist and content creator. Since 2012, Corey's work has been featured in major publications such as The Virginian-Pilot, The Washington Post, CNN, MSNBC and more. When Corey isn't focusing on Investment U, he enjoys traveling with his wife, going to Yankees games and spending time with his family.