Reviews
SoFi Investing Review: Automated Investing and More
SoFi Investing is a platform that has caught the eye of many frugal investors looking to improve their portfolios in 2020. The San Francisco-based financial tech company gained prominence through its loan and protection services, but it's now gaining traction as one of the best robo-advisors.
Their services have a wide variety of benefits. However, they're best suited for individuals who prefer a more hands-off approach to investing. The more cost-conscious you are, the more you will like SoFi's automated investing.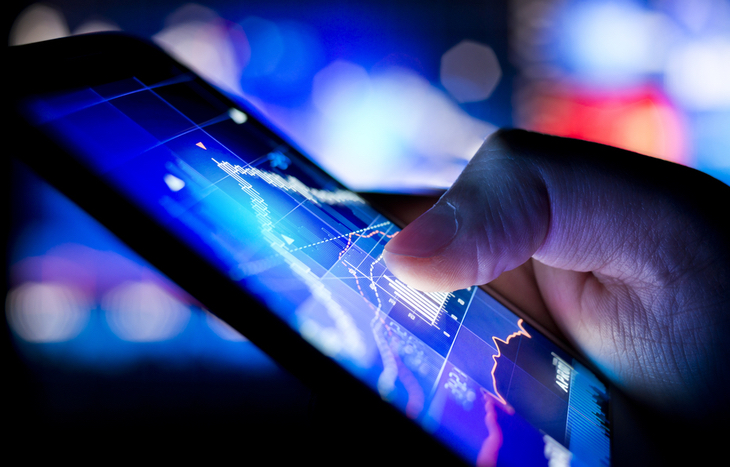 What is SoFi Investing?
SoFi Invest provides an extensive range of low-cost investing options with completely free management. As a Sofi Invest user, you will also have access to financial advisors and career counselors. While many fintech services provide financial advisors, it's difficult to find career counseling within the space today.
You can open an account with a one-time $100 deposit or a monthly $20 deposit. However, there are no additional fees. There are no annual fees, no transfer fees, no partial transfer fees and no inactivity fees. Account management, as I mentioned earlier, includes no fees as well.
Pros and Cons of SoFi Investing
The benefits speak for themselves. SoFi is providing one of the only fee-less investment platforms in the world today. According to Value Penguin, other robo-advisors include varying fees. For example,
Acorns charges $12 per year in management fees
Wealthfront charges 0.25% per year
Betterment charges between 0.15% and 0.35% per year
FutureAdvisor has a $10,000 account minimum and charges 0.50% per year
Liftoff has a $5,000 account minimum and charges 0.40% per year.
The degree of fees varies greatly from one robo-advisor to the next. Furthermore, most of these companies charge other service fees for trades and transactions. This may be a flat-fee that you pay monthly or a fee that fluctuates depending on how much money you are investing.
SoFi Investing gives you the best "bang for your buck" so to speak, but there are a few areas where it's lacking. For example, Sofi Investing has a limited selection of account types you can have. They currently support individual and joint non-retirement accounts, along with Roth, traditional, SEP and rollover IPAs.
Further, SoFi doesn't provide tax-loss harvesting. This is the ability for investors to increase their overall returns even when the stock market takes a hit. You can utilize your losses to offset your taxable income. The potential benefits may come in the form of a bigger tax return or incremental tax savings.
Who is Best Suited for SoFi Investing?
The SoFi Invest platform may not be best for everyone. However, it provides a lot of value to a specific group of investors. For example, these investors include:
Beginner investors
Younger investors with a smaller portfolio
Hands-off investors
Individuals in need of financial planning help
Anyone who is working with a minimal balance.
As you can see, SoFi is best suited for those who have little to intermediate experience in the stock market. You can invest in low-cost exchange-traded funds (ETFs) with free wealth forecasting tools and financial planners.
It doesn't get any better, or easier, than this for up-and-coming investors who are looking to dip their toes in the stock market.
Customer Support and Future Plans
SoFi Investing is already ahead of the curve. They are planning to release tax-loss harvesting for their members in the near future. Moreover, this will come at no additional cost. They don't provide many tools at the moment outside of a free portfolio and forecasting, but SoFi Learn offsets a lot of that need.
Customer service is available via phone from 7 a.m. to 12 a.m. ET Monday through Thursday and 7 a.m. to 8 p.m. ET Friday through Sunday. You can also visit SoFi's website or reach out via email at any time for additional information.
The customer service is quite standard in comparison to other robo-advisors, but SoFi's services expand well beyond investments. With SoFi Money, you can open a checking/savings account hybrid that reimburses all ATM fees worldwide. These accounts also have no fees and a considerably high interest rate of 1.60% APY.
The mobile app is very helpful as well. You can transfer up to $250 per day, deposit checks and pay bills easily. The ATM fee reimbursement is the standout feature. If you are a traveler like me, you won't have to pay ATM fees no matter where you are in the world.
Learn More About Innovative Investing Platforms
SoFi competes with companies such as Robinhood and other mobile investing apps. Each provides their own unique path for investors to gain financial freedom. Some pros outweigh the cons within each application. This is why it's important to do your research before deciding on the perfect investing platform for your specific needs and interests.
Dig deeper into SoFi Investing and speak to its representatives directly before you begin utilizing its services. To learn more about investing, you can sign up for our free e-letter below. The Investment U e-letter is full of valuable information, tips and ideas that are perfect for anyone and everyone that has a growing interest in the stock market.
---
Corey Mann is the Content Manager of Investment U. He has more than 10 years of experience as a journalist and content creator. Since 2012, Corey's work has been featured in major publications such as The Virginian-Pilot, The Washington Post, CNN, MSNBC and more. When Corey isn't focusing on Investment U, he enjoys traveling with his wife, going to Yankees games and spending time with his family.