After a big year for the pharmaceutical company, KMPH stock is still down over 15% so far in 2021. Not only that, but KemPharm (NASDAQ: KMPH) is down significantly from last year after issuing a 1-for-16 reverse stock split to keep its listing requirements.
But the tides seem to be turning in the company's favor after its once-daily treatment for attention deficit hyperactivity disorder (ADHD) gained the FDA's approval.
Yet the hype around KMPH stock is fading as investors' dilution concerns are showing. And rightfully so as the company announced it's issuing new warrants in June. Although the move is expected to bring in $39.1 million in gross proceeds, investors are not buying into it.
At the same time, with the biotech company just gaining approval for its drug, can it be a buying opportunity?
With a potential $25 billion market opportunity at stake, KemPharm is looking to advance its position. Keep reading to find what the company is planning next and what to expect from KMPH stock.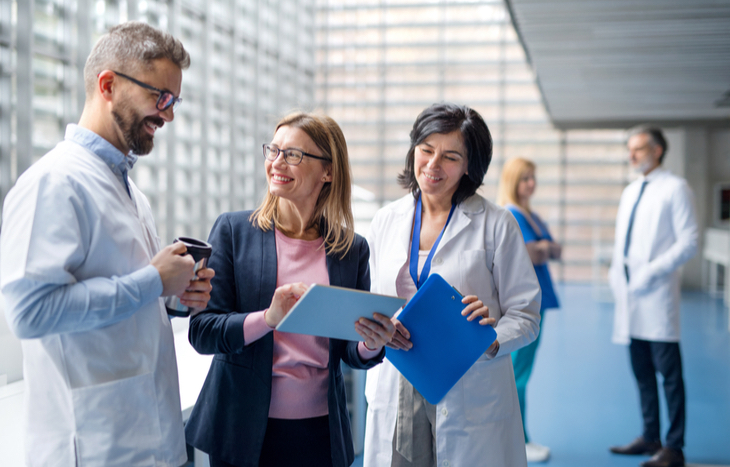 What Is KemPharm and Why Should You Care
KemPharm is a biotech company focusing on specific markets needing better treatment options. At first, this might sound like any other pharmaceutical company.
But, KemPharm's advantage lies in its Ligand Activated Therapy (LAT) technology. The LAT technology aims to discover and improve existing drugs on the market. For example, its newest drug to gain FDA approval, AZSTARYS, is a once-daily treatment for ADHD patients age six and up.
Although there are plenty of drugs on the market for ADHD, KemPharm's treatment option looks to improve the experience. In fact, the President of the Center for Psychiatry and Behavioral Medicine says:
"My decades of research in the ADHD space and treating patients with this condition has allowed me to be a firsthand witness to the evolution of ADHD drug development and implementation," before adding, "based on this perspective, I believe that AZSTARYS is a true advance in ADHD medicine." And concluding, "I believe AZSTARYS will soon become a drug of preference…"
This is big praise for a drug just entering the commercial market. On top of this, current ADHD treatments often come with severe side effects. If KemPharm can capitalize on its collaboration agreement with Corium, we should continue to see the drug's adoption into the mainstream.
Why Is KMPH Stock Trending
A big part of why the stock is trending right now is because of the FDA approval. Looking at the stock's chart, you can clearly see when the major events happened. In March, KMPH stock spiked on the FDA news, and then again in June after its U.S launch.
But, more recently, the company announced a share buyback program worth up to $50 million through December 31st, 2023. Although this may seem insignificant compared to blue-chip stocks like Apple, it does represent about 16% of KemPharm's current $313 million market cap.
The buyback news comes as relief for investors getting crushed by dilution this past year. In particular, it shows KemPharm is progressing with the launch of its ADHD drug AZSTARYS and can afford to do so.
At the same time, a few separate events are pushing the company's value higher.
A growing addressable market.
KMPH stock joining The Nasdaq Global Select Market, a portfolio reserved for exclusive members.
And clinical studies displaying the drug's potential at the Virtual International Conference on ADHD.
All-in-all, KemPharm has a lot going for it right now. But, for the company to grow into a profitable company, it will come down to how the market reacts to AZSTARYS.
Market Potential
One of the biggest things to look at when valuing biotech companies is the market potential of their drug candidates.
With this in mind, the ADHD market in the U.S generated $17.7 billion in revenue in 2020. Not only that, but extended-release drugs made up over 98% of branded prescription sales. And with AZSTARYS being a "prodrug," it looks to improve upon existing drugs on the market.
If this is the case, KemPharm has a real opportunity to capture a fair share of the market. What's more, the company's CEO Dr. Travis Mickle is credited with inventing Vyvanse, the leading brand of prescribed ADHD medication.
But AZSTARYS might have a slight edge over the brand leader due to its unique formula. Rather than just an extended-release like Vyvanse, the drug contains a mixture of both extended and immediate release ingredients. So, this combination can help the drug kick in faster while offering a smooth transition throughout the day.
In other words, instead of taking multiple pills throughout the day, ADHD patients can get away with one pill. This can be a huge advantage as we advance so long as the market accepts it.
Is It Time to Buy KMPH Stock
In the past year, KemPharm has had its fair share of wins and losses. After being delisted in May 2020, the company gained its listing requirements again after a reverse stock split earlier this year.
Then, in March, its drug gained FDA approval and started its U.S launch in July. With this in mind, KMPH stock is down 15% this year, with investors worrying about delisting and the company's future.
But with AZSTARYS now on the market and considered superior to the competition in many ways, don't count KemPharm out yet.
Between easier access to health insurance and more focus on mental health, the ADHD market is growing rapidly. And with KemPharm's distribution partner Corium leading the launch, we should see solid results.
That said, biotech stocks are not an easy market to invest in with so many variables to consider. Going into next year, as AZSTARYS is rolling out, look for the company to continue its momentum.
---
Pete Johnson is an experienced financial writer and content creator who specializes in equity research and derivatives. He has over ten years of personal investing experience. Digging through 10-K forms and finding hidden gems is his favorite pastime. When Pete isn't researching stocks or writing, you can find him enjoying the outdoors or working up a sweat exercising.