The Lime IPO is coming soon. CEO Wayne Ting announced that the company is coming to the market in 2022. So when can investors expect Lime stock?
Lime IPO: About the Business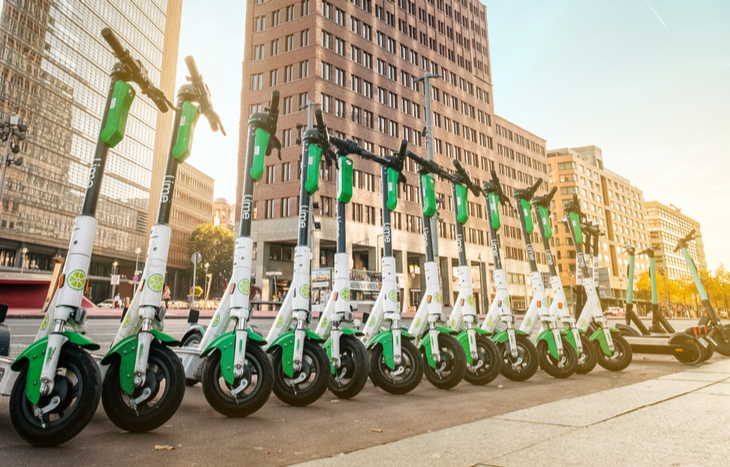 Lime is a leading transportation company based in San Francisco, California. The company operates electric scooters, electric bikes, pedal bikes, electric mopeds and car-sharing systems. Users can find the location of available vehicles and find and unlock dockless vehicles using a GPS-enabled smartphone app. To date, the company operates in over 200 cities around the world.
Lime launched in more than 80 new cities in 2021 and has a fleet of more than 200,000 vehicles. The company is the top scooter operator in the U.S. and Europe. It hit 250 million rides over the summer of 2021, compared to 200 million in 2020.
Lime has managed to move closer toward profitability. Despite its popularity with riders, the company suffered steep losses in its early years. In October, lime announced its second-ever quarter of positive adjusted earnings before interest, taxes, depreciation and amortization (EBITDA).
Lime Commits to Reaching Net Zero Carbon Emissions by 2030
The company's mission is to provide for a carbon-free future. It aims to reduce dependence on personal automobiles for short-distance transportation. As a result, it wants to leave future generations with a cleaner, healthier planet.
A transition to cleaner energy is gaining momentum around the world. Furthermore, transportation is one of the world's largest sources of climate-disrupting greenhouse gas emissions. The Lime initiative is addressing climate change and making cities more livable by revolutionizing urban transportation. And Lime stock stands to benefit from this. Greg Najarian of UBS O'Connor said…
Micromobility continues to have an expanding role in cities, as regulators increasingly look for ways to reduce traffic congestion and carbon emissions. Lime has won prized permits in major U.S. and European cities, and we are thrilled to be supporting the largest operator in the space.
Furthermore, the company is expanding its efforts to do even more. After its latest funding round, the company announced it will use about $20 million of the funds toward sustainable efforts. As part of these efforts, the company is developing more sustainable hardware to lower its supply chain's carbon footprint. ​​ The company plans to reach net-zero carbon emissions by 2030.
Moreover, the CEO announced that the funding round secures the company's path for the Lime IPO in 2022. Let's look into the details…
Company Raises $523 Million Ahead of Lime IPO
Since its inception, Lime has raised $1.5 billion in total funding. The company's latest funding round took place in November 2021 in a convertible note round that raised $418 million. Investors included Abu Dhabi Growth Fund, Fidelity and Uber. Additionally, UBS O'Connor provided a senior secured term loan facility of $105 million.
The funding round is the next step on Lime's path to going public, according to CEO Wayne Ting. In a 2021 TechCrunch article, Ting said…
This was a very oversubscribed round, and I think it really does underscore the renewed interest in micromobility as a sector, and more importantly, the recognition that Lime is the undisputed leader in this space.

Companies typically do a convertible note as the last round before they go IPO and investors are betting that the company is going public, and they want to get in on the round early because they get to come in at a discount. And we certainly think the fact that you know, over $400 million of investment coming in is a real great milestone as we look towards taking Lime public next year.
The recent funding round has investors asking: How much will the Lime IPO raise? Let's take a look…
Lime IPO Filing Details
Lime stock is coming at some point in 2022. The lime IPO date is not defined yet. However, keep an eye out for updates as new information becomes public.
Ting didn't specify if Lime would make its public debut through a SPAC merger, direct listing or traditional IPO. "We're going to be looking at all of them and choosing the one that makes most sense based on what's happening in the marketplace at that time," he said in a Bloomberg article.
The ticker is unknown at this time. Nevertheless, Lime's ticker symbol could likely be LIME. So, investors should start preparing to invest in the stock. You can learn more about the IPO process in this step-by-step guide to going public.
As always, make sure to research before you invest. IPOs can be volatile for the first few months and share prices are constantly changing. Furthermore, if IPO investing interests you, check out our top recent IPOs and our IPO calendar. We update the calendar daily to give you the latest news on upcoming and filed IPOs.
---