Although the stock market is struggling this year, there are a few opportunities for explosive growth. For one thing, lithium prices are still up over 400% this year. Many of the best lithium battery stocks are falling with the market.
With recession fears rising, investors are bracing for slower times ahead. The common belief is if the U.S. enters a recession, demand will slow. As a result, consumer confidence is lower than during COVID-19.
Furthermore, the fed hiking interest rates is doing its part to slow the commodity surge. For example, the Invesco DB Commodity Index (NYSE: DBC) is down 13% MTD after racing to ATHs over $30 per share.
Yet demand for lithium is projected to remain strong. In particular, the soaring demand for electric vehicles expects to continue gaining momentum.
As the push for EVs picks up, the lithium industry expects to see sales climb. Researchers at Mckinsey are forecasting a 30% CAGR of lithium-ion batteries. Below I will detail the best lithium battery stocks to buy in 2022 that are gearing up for explosive growth.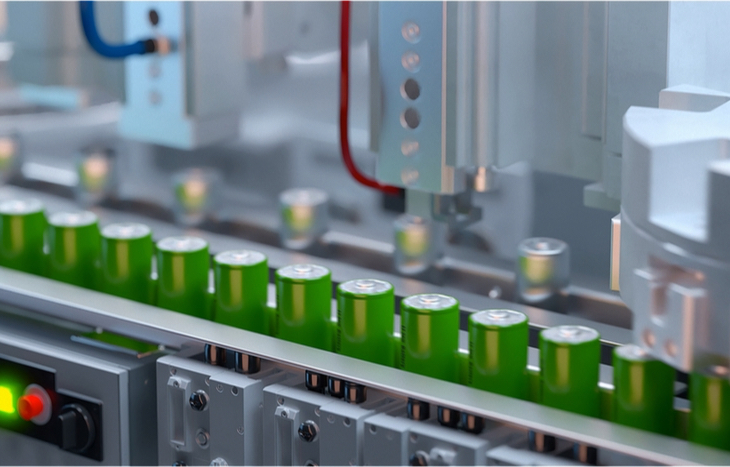 Best Lithium Battery Stocks List for Growth in 2022
After racing over 440% from its pandemic lows, the Global Lit X Lithium & Battery ETF (NYSE: LIT) is giving back much of its progress this year. The LIT ETF stock is down 27%.
But LIT is sitting on major support levels established early last year. Are lithium battery stocks setting up for another run?
A significant reason lithium stocks rallied in the first place was due to President Joe Biden's pro-clean energy stance. For example, a part of the Infrastructure Investment and Jobs Act allows $15 billion to boost EV adoption.
Not only that, but countries worldwide are dealing with soaring inflation. As a result, demand for clean energy alternatives have never been higher.
With soaring demand for lithium, some are projecting a supply shortage. Here are the top lithium battery stocks set to benefit.
No. 5 MegaWatt Lithium and Battery Metals Corp (OTC: WALRF)
Price Target Upside: N/A
Price vs. 52-Week High: -80%
Since MegaWatt is a penny stock, it lacks analyst coverage. Although this may be true, the company has explosive growth potential.
The junior miner has projects in resource-rich nations, including Canada and Australia. With several acquisitions over the past two years, WALRF stock benefits from rising demand.
Furthermore, the company looks to expand to mining other EV battery metals. Though the quick progress sets WALRF stock up for higher growth potential, it also comes with a higher risk. If you decide to go this route, consider the risks with higher debt and no profits yet.
No. 4 Sociedad Quimica y Minera de Chile (NYSE: SQM)
Price Target Upside: 38%
Price vs 52 Week High: -25%
Sociedad is a Chilean-based chemicals company. In fact, this lithium battery stock is one of the largest lithium producers in the world.
Though SQM stock is not a pure lithium play, the company produces several critical resources. The company is seeing higher prices across all segments compared to last year.
Yet lithium revenue soared 970% from last year, with prices up 500% from average. As a result, Net income spiked by 752%. Will we see the momentum continue? SQM thinks so. With China reopening lockdowns, the company expects a demand boost.
No. 3 Albemarle Corp (NYSE: ALB)
Price Target Upside: 35%
Price vs 52 Week High: -30%
Albermarle is another company involved in several critical chemicals. But higher lithium prices and demand are driving significant growth.
Furthermore, the company has a global presence with operations in most major markets. Lithium currently makes up 45% of sales, yet the company is expanding its ability.
The company is boosting its lithium business and now expects higher prices and demand to grow earnings. For example, the company expects net sales between $5.8 billion to $6.2 billion in 2022.
Keep reading to find the top lithium battery stocks for explosive growth.
When to Buy Lithium Battery Stocks
Investors are questioning the industry's potential with lithium battery stocks down from their highs. The LIT ETF is down from its ATH from last November. With this in mind, investors are gearing up for a potential second quarter of falling GDP this month.
If this is the case, many are calling for a recession. When this happens industrial metals often see demand fall as economic activity slows. Will we see supply catch up and reach demand? If so, profits will likely shrink, and companies will be less inclined to expand.
At the same time, lithium demand expects to continue ramping in the long run. The growth in EVs and renewable energy sources both require lithium. Lithium battery stocks look to be a great growth opportunity for long-term investors.
Yet, in the short run, expect more volatility ahead. To help balance your portfolio this year, check out these top six stocks that do well in a recession.
---