The list of marijuana stocks to watch can be a long one. They've had a wild ride since they started trading on major exchanges. There was a short-lived feeding frenzy that sent the prices of some sky-high. Some didn't make it through and were demoted to over-the-counter status… something we're bound to see more of in this volatile industry.
That's why we've put together this easy-to-follow list of marijuana stocks to watch. Included in this list are leaders in the industry that aren't going anywhere. And they're in a great position to expand along with the marijuana market.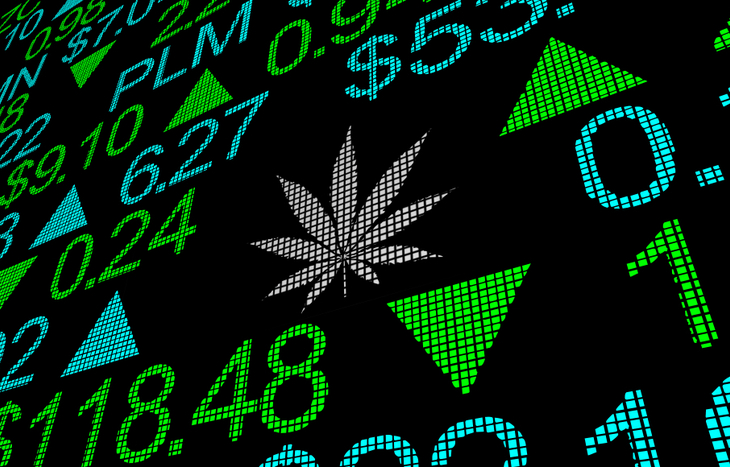 First, let's start with the basics. There are many ways to make a play in the marijuana market…
You've got your run-of-the-mill producers. Then there are branded dispensaries. On top of those are pot-focused real estate investment trusts (REITs).
Biotech firms are also making headway in the lab. They're finding new ways to apply marijuana's medicinal properties to old ailments. There are also exchange-traded funds (ETFs) tapping into the marijuana space. And lastly, there are companies that have just glommed onto other marijuana companies to try and get a piece of the action.
Investing in a company doing any of the above is an easy way to gain exposure to the marijuana market. But just because a company is operating in (or adjacent to) the cannabis space doesn't make it a good investment.
Marijuana Stocks to Watch and Ignore
Marijuana stocks have cooled down since the Nasdaq got its first pot listing in 2018. But a lot has happened since.
In recent years, public sentiment about the legalization (or lack thereof) has shifted. And the stigma attached to the marijuana industry has begun to fade. Congress has even passed a bill to decriminalize marijuana. All of this can serve as a major catalyst for the marijuana market. so much so that legal weed is expected to be a $97.35 billion industry by 2026.
By comparison, legal marijuana sales amounted to roughly $10 billion in 2018. So expansion is on the horizon. But so is market saturation.
There are hundreds, if not thousands of companies competing for space in the marijuana market. But a lot of them aren't built to last. Here are some key points to take note of while putting together your list of marijuana stocks to watch.
The Cannabis Stocks Checklist
Most marijuana stocks are small, which makes them penny stocks. And with small cap stocks like these comes risk. Ideally, you want to pick a company with strong leadership and a proven track record.
Stocks traded on big exchanges are more reliable (but no sure bet). Case in point: CannTrust was delisted from the NYSE this year after being deemed "no longer suitable for listing." And over-the-counter stocks come with even greater risk.
You need to consider whether you can afford the risk. Because the marijuana industry is new, there isn't much historical guidance. So for the most part, investors consider weed stocks speculative investments… meaning that you may never see a return on your investment.
Are you looking for a pure marijuana play or something slightly safer that is more weed-adjacent? Companies invested in marijuana while also insulated from it could be a good hedge. This would include the likes of biotech firm Abbvie (NYSE: ABBV). It has a prescription drug on the market used to treat chemo-induced nausea. Another is Scotts Miracle-Gro (NYSE: SMG). Its subsidiary Hawthorne Gardening is a major player in the marijuana cultivation business. And both companies have strong products to insulate them from downturns in the marijuana industry.
If you're convinced that marijuana stocks are for you, below are five of the top marijuana stocks to watch in 2021. Keep in mind, this list of marijuana stocks consists of pure weed-oriented investments.
The Top Marijuana Stocks to Watch in 2021
No. 1 Canopy Growth Corporation (NYSE: CGC)
With a market cap of close to $10 billion, it's the largest marijuana stock by value. And the company recently launched a website to sell CBD products in the U.S. The company has seen some ups and downs, but it has a solid balance sheet, financial backing from booze giant Constellation Brands and strong leadership… all of which puts Canopy in the No. 1 spot in this list of marijuana stocks to watch.
No. 2 Aphria (Nasdaq: APHA)
This Canadian cannabis producer has had great growth this year. And it's starting to eat into the market share of larger competitors. It's done so by scaling out operations in order to reduce prices in key markets. The plan has proven successful and led to steady net revenue growth.
No. 3 Cronos Group (NYSE: CRON)
This Canadian company recently entered the Israeli medical marijuana market. And its ability to do so amid a pandemic is a good sign. Cronos is prepared to grow with this market. Its financials certainly back this up. Cronos recently reported 180% year-over-year revenue growth. And on top of that, this company is backed by the deep pockets of tobacco producer Altria.
No. 4 Innovative Industrial Properties (NYSE: IIPR)
This real estate investment trust is in the business of acquiring and managing industrial properties. It leases them to medical-use marijuana facilities. And business is good. Innovative recently increased the number of shares available and is using the influx of cash to buy more real estate assets. The company also has a healthy dividend yield of 2.78%… making this a passive income asset for marijuana investors.
No. 5 AdvisorShares Pure Cannabis ETF (NYSE: YOLO)
Not to be left out of the dividend conversation, this ETF comes with a generous 4.17% yield. And its price makes it much more accessible to smaller investors. The other reason this ETF made our marijuana stocks list is that it has diverse holdings in U.S. and Canadian companies. The holdings include the consumer, real estate and healthcare side of the marijuana market. That makes this a simple way to gain exposure without as much risk.
The Bottom Line on Marijuana Stocks to Watch
Pot stocks aren't for everybody. They can come with a lot of baggage and uncertainty… not the least of which has to do with federal laws and banking regulations. But this is an industry with momentum on its side. And growth is expected to be fast and furious. That's why the list above of marijuana stocks to watch could break out at any point.
For the latest news and insight in this and the markets as a whole, be sure to sign up for our Profit Trends e-letter below. By doing so you'll be taking an important step to stay on top of the latest news and trends before they start making waves in the markets.
---
Matthew Makowski is a senior research analyst and writer at Investment U. He has been studying and writing about the markets for 20 years. Equally comfortable identifying value stocks as he is discounts in the crypto markets, Matthew began mining Bitcoin in 2011 and has since honed his focus on the cryptocurrency markets as a whole. He is a graduate of Rutgers University and lives in Colorado with his dog, Dorito.