The Metromile IPO was one of the latest investment opportunities in the auto insurance industry. The company announced on November 24 its plans to go public. Now, Metromile stock is available for investing.
But is Metromile a good investment opportunity? Here's what we know…
Metromile IPO: Business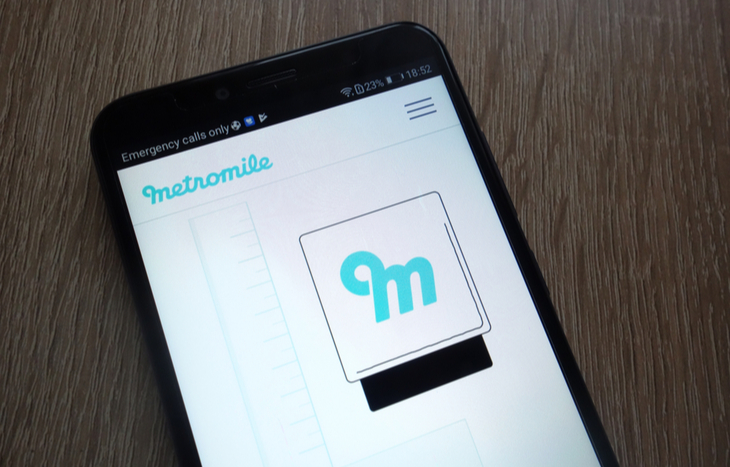 David Friedberg founded Metromile in 2011. It's a car insurance startup offering pay-per-mile (PPM) insurance. Under the leadership of CEO Dan Preston since 2014, Metromile is one of the leading PPM car insurance companies. It's disrupting the $280 billion auto insurance industry in the U.S market. The company says two-thirds of U.S. drivers are low-mileage and are overpaying for insurance.
In the Metromile IPO announcement, Preston states…
"We founded Metromile to address the vast inequities in auto insurance, and we are proving that our model of real-time, digital auto insurance is both resilient and sustainable. Our data science-driven technology platform creates a significant advantage, and customers are thrilled with their savings and experience. At the same time, we're generating industry-leading underwriting metrics and unit economics. We're demonstrating there doesn't have to be a tradeoff between customer happiness and a healthy, profitable business."
Part of the reason for Metromile stock is the coronavirus. As people started driving less or not at all, many were unhappy with their auto insurance and the amount being paid despite not driving. This led to consumers switching providers, and it increased Metromile's business. With that in mind, investors want a better understanding of what the company has to offer.
Metromile's Products and Services
Metromile claims its customers save 47% on average compared to plans with previous insurers. The company says its fully digital process gives fairer pricing and billing by using more precise rates and not industry-standard estimates. If that sounds familiar, auto insurance startup Root also makes this claim.
Consumers use a free app. They can access customer support and file claims that are often fully automated throughout the handling process. Metromile aims to provide a community for its consumers with features like street sweeping alerts and auto health tips. The company's Ride Along app shows consumers what their mileage is and if they can save by switching to Metromile. Metromile says the app converts 20% of users.
Metromile uses data science. It gives moment-by-moment driving behavior data from plug-in devices, connected vehicles and cellphones. The collected data is then built into pricing and underwriting. By doing this, Metromile states it provides a better customer experience, higher retention rates and increased operating profits. At the same time, it also lowers customer acquisition costs, fraud and servicing costs.
The company also offers Metromile Enterprise. This is a cloud-based software-as-a-service platform. Launched in 2019, Metromile Enterprise helps larger insurers move into the age of modern technology and mobility. Metromile licenses key components, including claims automation and fraud detection, which can help generate recurring high-margin revenue, according to the Metromile IPO press release. Metromile expects $48 million of enterprise software revenue in 2024.
Metromile plans to use the proceeds from the sale of Metromile stock to reduce debt and accelerate its growth. While currently available in eight states, Metromile plans to be in 21 states by the end of 2021 and 49 states by the end of 2022.
Metromile Stock SPAC
Metromile didn't go public via traditional IPO. Instead, the company followined the 2020 trend of a SPAC IPO. A SPAC is a special purpose acquisition company. Although it has no business operations, the SPAC goes public via IPO and raises capital to acquire a company in the future. In this case, Metromile is the acquired company and INSU Acquisition Corp. II (Nasdaq: INAQ) is the Cohen & Company sponsored SPAC.
Preston commented…
"We are excited to bring our vision of transforming the auto insurance industry to the public markets by partnering with Daniel Cohen and the team at INSU II, whose deep experience in the insurtech space will help propel Metromile to the next level. Today's announcement launches Metromile's new chapter in delivering the fairest, most individualized auto insurance. As a public company, we expect to use our strengthened balance sheet to accelerate our growth, bring Metromile nationwide, and scale rapidly toward sustained profitability. The era of fixed price auto insurance is coming to an end."
Daniel Cohen, Chariman of INSU II, said…
"The massive U.S. auto insurance industry has been inefficient and ripe for disruption for decades, and Metromile's technology platform provides a clear competitive advantage over the legacy carriers, positioning them at the forefront of the revolution they founded. Led by visionary technologists and complemented by the best veterans from top insurance carriers, Metromile has built a digital auto insurer with compelling and durable unit economics. The team has created a distinct offering that vastly differentiates Metromile in the marketplace."
And they weren't the only ones excited about the Metromile IPO. Chamath Palihapitya, founder and CEO of Social Capital, is also involved in the process and a key investor of Metromile. He brought Virgin Galactic (NYSE: SPCE) public via SPAC IPO in 2019, and he will bring Clover Health public with his third SPAC. He commented…
"Metromile's technology sets them apart, driving huge advantages that will deliver significant and profitable growth for decades to come. I expect them to be a generational business. In addition to saving consumers considerable amounts of money, the Metromile platform has been built from the ground-up as a technology company, reshaping how an insurance business operates. No industry should be more impacted by digitization than insurance, and Metromile is leading the way. We are excited to work with this team and support their important transition to becoming a public company."
So, if you're interested in Metromile stock, let's take a look at the details.
Metromile SPAC IPO Details
INSU II combined with Metromile for $842 million in INSU II Class A common stock and up to $30 million of cash. An additional 10 million shares will be earned if the combined company reaches a certain price over time. The transaction gives an enterprise value of $956 million at closing. There is a $160 million committed PIPE from investors led by Social Capital. The transaction was expected to give Metromile about $294 million in cash at closing.
If you're looking for the latest investment opportunities, we suggest signing up for our free Wealthy Retirement e-letter. It's full of helpful tips and research from our investing experts. Whether you're a beginner or an experienced investor, it's got something for everyone.
Both INSU II and Metromile approved the transaction. The Metromile IPO took place on February 11, the day after the merger closed. Metromile stock trades on the Nasdaq under the ticker symbol MILE.
---
Amber Deter has researched and written about initial public offerings (IPOs) over the last few years. After starting her college career studying accounting and business, Amber decided to focus on her love of writing. Now she's able to bring that experience to Investment U readers by providing in-depth research on IPO and investing opportunities.