Crypto
Miami Coin: Magic City Gets Even More Crypto-Friendly
Miami Mayor Francis Suarez has long been considering putting some of the city's treasury reserve into Bitcoin. And earlier this year, the city hosted the Bitcoin 2021. Now comes the news that the city is launching the Miami Coin crypto ($MIA). It's hard to imagine a city embracing cryptocurrencies more than Miami is right now.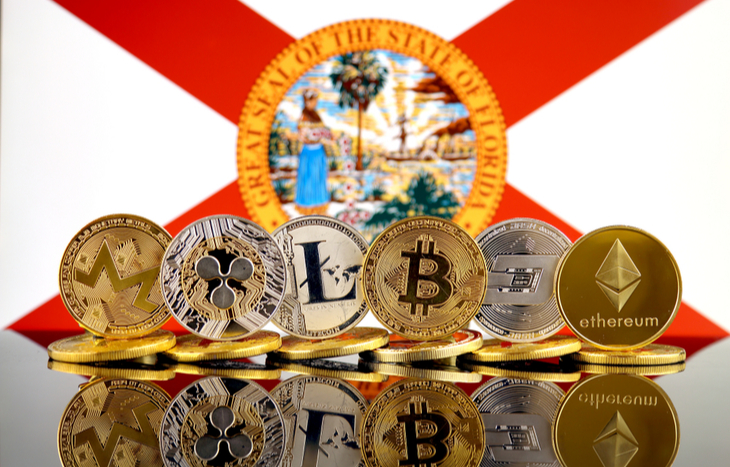 In his opening speech at Bitcoin 2021, Mayor Suarez told attendees, "Our City Commission voted to explore three things: paying city employees in bitcoin, residents being able to pay taxes and fees in bitcoin, and the possibility of using city funds to invest in bitcoin."
That's all well and good. But what we didn't see coming was that the city would launch its own cryptocurrency. And Miami Coin appears to be the first of its kind. The goal here is to use the digital currency to help raise money for city initiatives. And in the process, the city hopes to lure in entrepreneurs and generate a new tech boom.
Miami Coin was borne from a partnership with CityCoin – an outfit that is planning to help launch a spat of municipal-based cryptocurrencies. In the case of $MIA, 30% of the revenue generated will be forwarded directly to the city's wallet. The way this coin will split earnings is similar to the way SafeMoon crypto works. Those that sell it pay a small commission that gets split between users while the rest gets added to the liquidity pool. That being said, don't set your heart on buying this new crypto just yet. For the time being, it's only available through mining.
How to Get Your Hands on Miami Coin
Miami Coin is powered by Stacks. This is a protocol that enables smart contracts on the Bitcoin network. Technically, anyone can mine $MIA. There are no hardware requirements at this point. So you can start putting your hardware to work pretty much immediately.
According to CityCoin, all you need to do is transfer Stacks tokens to the Miami Coin smart contract. This makes it a lot easier to mine than say, Bitcoin, which requires some seriously high-end equipment. The only catch is that in order to use the Stacks protocol miners will need to buy Stacks tokens (STX). From there, 30% of miners' forwarded STX will go to the aforementioned Miami city wallet. And the remaining 70% can be stacked to yield STX and/or Bitcoin.
How this works is Miami Coin can be locked on the Stacks protocol for a voluntary period of time. In turn, a yield of STX is given as a reward. This reward comes from the remaining 70% of forwarded STX tokens generated from Miami Coin miners.
But there is a bit of a lottery aspect to this process as well. While anyone can compete to mine Miami Coin, once per block, a winning miner is selected at random. Then after the block matures, the winning miner can claim their Miami Coin.
If you want to get further into the nitty gritty of how to mine Miami Coin, you can head over the CityCoins GitHub page found here.
The Bottom Line on $MIA
As an experiment, Miami Coin certainly has the attention of the crypto-verse. Though the barrier to entry is a little high at the onset. It's safe to say that most crypto investors aren't prone to getting into the mining process. But it does make sense when paired with Miami's long-term vision for nurturing a robust tech industry… While making a little money in the process. In fact, city officials hope this experiment will generate millions in annual revenue for the city.
But the next big step will be for Miami Coin to make its way onto some of the decentralized exchanges like Uniswap of PancakeSwap. But if Miami Coin starts gaining traction, it wouldn't be surprising at all to see it on some of the bigger centralized exchanges like Coinbase or Bittrex. We've seen just how big a deal making it onto a major exchange can be for the likes of Harvest Financial crypto. It's safe to think that would be key for Miami Coin to gain widespread adoption… And truly start generating revenue for its namesake city.
While you can't start buying Miami Coin just yet, there are plenty of cryptos in the sea. If you'd like to get updates about the cryptos moving the greater markets and poised to pop, we suggest signing up for Manward Financial Digest. In it, crypto expert Andy Snyder helps potential investors find investment opportunities of all kinds. Whether you're brand new to crypto or are just looking for deeper research it's an invaluable resource delivered right to your inbox. All you have to do it enter your email address in the box below to get started.
---
Matthew Makowski is a senior research analyst and writer at Investment U. He has been studying and writing about the markets for 20 years. Equally comfortable identifying value stocks as he is discounts in the crypto markets, Matthew began mining Bitcoin in 2011 and has since honed his focus on the cryptocurrency markets as a whole. He is a graduate of Rutgers University and lives in Colorado with his dogs Dorito and Pretzel.