An Opendoor IPO is coming. The leading online real estate buyer announced Tuesday that it is going public via acquisition. It will bring Opendoor stock to the market in a direct listing.
But is Opendoor a good investment opportunity? Here's what we know…
Opendoor IPO: The Business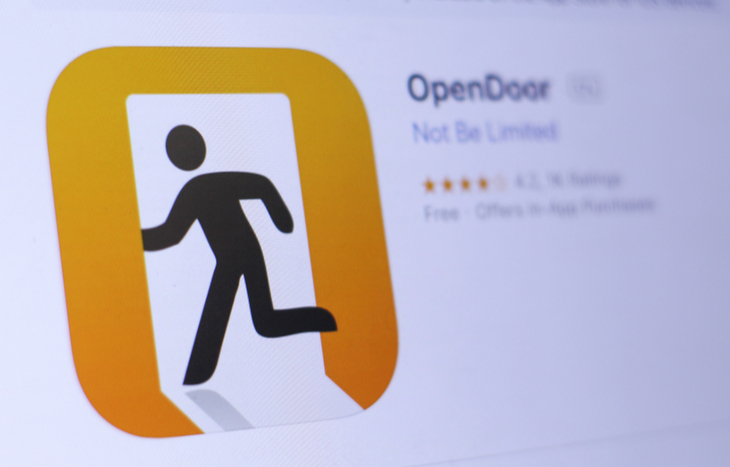 Founded in 2014, Opendoor is an iBuyer, and it was the first of its kind. IBuyers are real estate companies that buy and sell through technology. Similar companies include Zillow, Offerpad and Redfin. The goal of these companies is to make the real estate market easier to navigate.
Founder and CEO Eric Wu said…
We founded Opendoor to make it simple and instant to buy and sell a home, to delight customers and make their lives less stressful, and to build an iconic, once-in-a-generation company. This is one of many milestones toward our mission and will help us accelerate the path toward building the digital one-stop shop to move.
And one milestone is the Opendoor IPO. But the company isn't going public with a traditional IPO. Opendoor stock is coming via SPAC IPO.
Opendoor Announces SPAC IPO
On September 15, 2020, Opendoor announced it was going public through a business combination agreement. Special purpose acquisition company (SPAC) Social Capital Hedosophia II (SCH) will acquire the company.
Chamath Palihapitiya, venture capitalist and CEO of SCH, said…
We created the IPO 2.0 platform to identify and partner with iconic technology companies with proven management teams and assist in their transition to the public markets. Opendoor perfectly embodies this vision. The company is transforming the $1.6 trillion residential real estate market by combining a superior user experience, streamlined operations and machine learning to create a seamless digital experience. We are excited to work with Eric and the supremely talented Opendoor team to unlock home ownership for millions of Americans.
SPACs are companies with no business. Instead, the company goes public to raise capital. It then acquires another company, such as Opendoor, with the raised funds. Check out our article "What Is a SPAC IPO?" to learn more about SPAC IPOs and the process.
The Opendoor IPO comes at the height of a wave. Since Nikola's merger with VectoIQ in June, many companies have opted to take this route. More SPACs than ever are appearing on the markets. And Palihapitiya took Virgin Galactic (NYSE: SPCE) public last year in a SPAC IPO.
The deal will value Opendoor at $4.8 billion. And that happens to be the company's 2019 revenue.
Opendoor Financial Summary and Investor Presentation
In Opendoor's investor presentation, the company gives a financial summary. It claims it has high margin products and is rapidly improving profitability, listing revenue, contribution margin and adjusted EBITDA margin.
In 2017, Opendoor sold 3,127 homes. It brought in revenue of $700 million. Its contribution profit was $31 million. But the company's adjusted EBITDA reported a loss of $57 million, 8% of revenue.
Then, in 2018, Opendoor sold more than double the houses in 2017, selling a total of 7,470. And the company saw year-over-year growth of 159% in revenue, hitting $1.8 billion. Contribution profit increased year over year by 107% to $65 million. However, Opendoor's adjusted EBITDA still reported a net loss of $131 million, or 7.1% of revenue.
Now the company's 2019 finances have investors talking. The company brought in $4.7 billion in revenue. It sold almost 19,000 homes, a 152% year-over-year increase. But the company's contribution profit increased by only 42% to $92 million. And Opendoor's adjusted EBITDA was still a net loss of $218 million. The upside, however, is that's 4.6% of revenue compared to 8% in 2017. So analysts hope Opendoor is on a solid path to profitability.
But despite having strong investors to back it up, some are worried the startup will never be profitable. And during the coronavirus shutdown, the real estate market came to a near halt. This led the company to lay off nearly 35% of its employees. Although real estate picked back up over the summer, many investors are still skeptical of the industry.
Now, if the Opendoor IPO has your interest, here are some key details you need to know.
Opendoor IPO: Stock and Acquisition Details
Opendoor and SCH announced the business agreement on September 15, 2020. It values the company at $4.8 billion and is expected to give proceeds of about $1 billion. It will receive about $414 million of cash from an SCH trust account holding funds from the SPAC's IPO in April. Opendoor will get an additional $600 million from a PIPE at $10 a share. Shareholders agreed 100% of the equity will go directly to Opendoor.
As a result of the news, SCH (NYSE: IPOB.U) jumped 35%. It then fell 7% the next day. There is no mention of what or whether there will be a new ticker symbol for the combined company.
If you're looking for the latest investment opportunities, we suggest signing up for our Liberty Through Wealth e-letter. It's full of useful tips and research delivered straight to your inbox from our experts. Whether you're a beginner or an experienced investor, it's got something for everyone.
Now could be great timing for the Opendoor IPO. After a few strong months for the IPO market, increasing popularity of SPAC IPOs and a big name to back it up, Opendoor stock has a good chance of being successful.
---
Amber Deter has researched and written about initial public offerings (IPOs) over the last few years. After starting her college career studying accounting and business, Amber decided to focus on her love of writing. Now she's able to bring that experience to Investment U readers by providing in-depth research on IPO and investing opportunities.