Reviews
Oxford Income Letter Review
The Oxford Income Letter has been around for many years. And if you've landed here, you've likely seen one of its recent promotions. Although, is it worth the cost?
In this Oxford Income Letter review, we'll look at what the service provides, who's behind it and some customer feedback. Without further ado, let's dive in…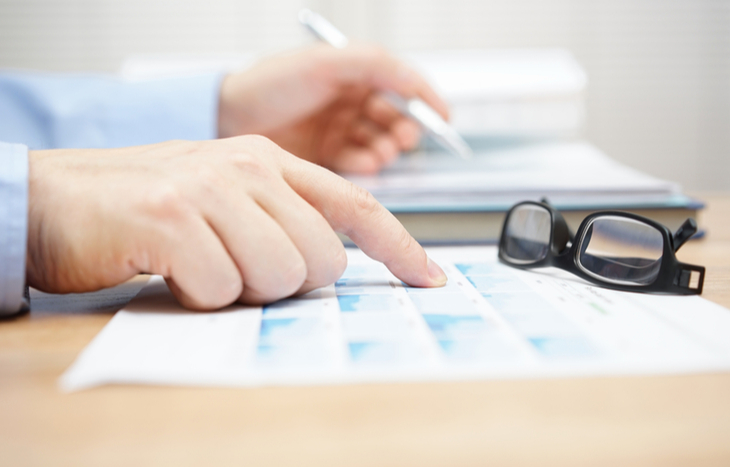 Oxford Income Letter Review
The Oxford Income Letter is an investment newsletter. It focuses on a wide range of income opportunities. And one of the main strategies is setting up a dividend portfolio.
Each month, members receive new investment research and recommendations. This often includes dividend stocks to buy. Although, sometimes you'll find bond opportunities as well.
Each issue comes with full explanations and steps to take. Members receive thorough research that's easy to understand and act upon. No matter your level of investing experience, it's a useful service to consider.
There's a wide range of investing opportunities to choose from. And this gives members different ways to meet their portfolio and retirement goals. The Oxford Income Letter comes with four active portfolios…
The Compound Income Portfolio
The Instant Income Portfolio
The High Yield Portfolio
Fixed Income Portfolio
On top of these portfolios with the monthly issues, members receive weekly updates. These often include updates on the existing portfolio as well as answers to common member questions.
Access to the Oxford Income Letter also comes with special research reports and learning material. Members can access that info at any time online via the OxfordClub.com.
The Oxford Club started back in 1989 and today, it has some of the best investment experts in the industry. With the Oxford Income Letter, you'll hear directly from Marc Lichtenfeld…
Who is Chief Income Strategist Marc Lichtenfeld?
Marc is the Chief Income Strategist of The Oxford Club. After getting his start on the trading desk at Carlin Equities, he moved over to Avalon Research Group as a senior analyst.
Over the years, Marc's commentary has appeared in The Wall Street Journal, Barron's, and U.S. News & World Report, among others. Today, he is a sought-after media guest who has appeared on CNBC, Fox Business and Yahoo Finance.
He's also written multiple investing books that have become best sellers. His first book, Get Rich With Dividends, achieved bestseller status shortly after its release in 2012. The Institute for Financial Literacy even named it Book of the Year. It's currently in its second edition and is published in multiple languages.
Marc is not only a great writer – which is important for a newsletter –, but also a proven investor. His first book was based on his proprietary 10-11-12 System. It's geared towards collecting bigger dividends each year. And this is a foundation for the Oxford Income Letter.
Although, how good is his investment research? That's what really matters for subscribers. So, for the next step of this Oxford Income Letter review, let's look at how it performs…
Investment Performance Review
The Compound Income Portfolio is the largest portfolio and it's a core strategy for the newsletter. It dates back to 2013 and its longevity isn't too common in the investing newsletter world. I've been following lots of newsletters over the years and this long track record is a good sign of a reliable investment strategy.
As of writing this Oxford Income Letter review, there are 20 open positions. Of those 20 stocks, only three are down and 17 are showing gains. That's a solid 85% win rate.
Of course, with any investment portfolio, there's always risk. Not every position is going to be a winner. But Marc recommends diversifying and having exit strategies. Knowing when to sell is just as important as when to buy.
Marc updates readers on when to sell and this can prevent small losses from turning into huge losses. Check out this free stock position calculator to learn more. On top of that, the sell updates can also help lock in big gains…
The top open position in the Compound Income Portfolio is up 544%, followed by another 423% gain. They're long-term positions and great capital gains for any portfolio. Each position also provides a steady source of income for investors.
As you'll see below, there are many members that have done well with Marc's recommendations…
How Do Others Review the Oxford Income Letter?
This Oxford Income letter review wouldn't be complete without a look at what other members are saying. Here's just a small sampling of reviews…
The Compound Income Portfolio has become the foundation of my investment account! – Ed Kohen
By far the best investment newsletter that I have subscribed to (and I have subscribed to a lot of them). You have made a lot of money for me. – Robert Schweizer
Marc, the performance of your dividend picks continues to amaze. I'm making more than $54,000 per year (yield on cash is 6.84%, gain on cash is 14.35%). THANK YOU. – Mort Davidson
I sleep better at night knowing that I have a long-term strategy for wealth generation. – Donald Smith
You're up there with Warren Buffett and John Bogle when it comes to people whom I admire for their patient, disciplined and ethical approach to investing. – Jonathan Barksdale
We've made lots of money to support us in retirement. Thanks, Marc! We have more now than we had when we retired 20 years ago! – Paul James
Final Thoughts
With this Oxford Income Letter review, I hope you now have a better idea of what it provides. Members receive a wide range of investment insight. And from what I've seen, those who act on the recommendations increase their income and improve their portfolios.
If you do end up testing out the Oxford Income Letter, please let us know your thoughts. We review a wide range of investing services here at Investment U. And our goal is to always deliver the most useful insight. So, we hope you stick around and explore more of the top research today…
---