Penny stocks under 10 cents have the potential to give an investor unheard of returns. That's because these are usually very new companies. And they're generally small and unpopular.
I've come up with a list of some of the best penny stocks for you to check out and maybe invest in.
These all have a gross profit margin of over 500%.
However, it's imperative that you do your research. Learn how to find businesses and stocks with enormous potential.
That being said, I've given you a little head start with these.
In addition, these are all on the OTC market. If you don't know how to trade OTC stocks, or are not familiar with what they are, check out this post of mine.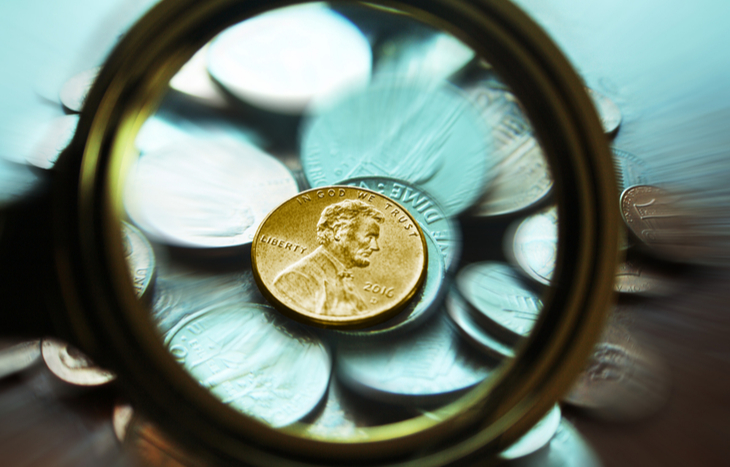 Best Penny Stocks Under 10 Cents
SPYR Inc (OTC: SPYR)
Edgewater Wireless Systems Inc (OTC: KPIFF)
Global Fiber Technologies Inc (OTC: GFTX)
IIOT-OXYS Inc (OTC: ITOX)
Metrospaces Inc (OTC: MSPC)
Golden Band Resources Inc (OTC: GBRIF)
Top Penny Stocks Under 10 Cents to Buy
SPYR Inc
SPYR works in the IoT (Internet of Things). The company creates software and AI to upgrade Apple products. And, more specifically, SPYR works to improve devices for home capabilities.
In 2020, SPYR bought a company called Applied MagiX. It's a registered Apple developer, so it allows SPYR to create high quality products. The purchase of Applied MagiX also gave SPYR some direction.
In early November 2021, SPYR welcomed a Principal Financial Officer. That's always a step in the right direction.
The company is also releasing its first national TV commercial. And they're targeting specific demographics with two versions of it.
This is one penny stock under 10 cents that could be a goldmine in the future.
Edgewater Wireless Systems Inc
Edgewater enhances Wi-Fi capabilities. And it does this through spectrum slicing. This is where you turn one network into many channels. It creates the ability to house large numbers of Wi-Fi users without slowing the network.
In summary, the company focuses on fixing the problem of lagging due to high traffic volumes.
Leadership at Edgewater looks fantastic. The President and CEO has many years of experience with a Silicon-Valley company. He pulled the company up by working on marketing. In addition, he also did some business development and planning.
Global Fiber Technologies Inc
This penny stock under 10 cents creates clothes. In particular, it has three main channels of business.
The first is sports fan clothing. It even features something called "Event worn, Reborn." It takes the fibers from a piece of clothing worn at an event, and digitally encodes them into a line of fan clothes. Customers can buy clothing items "worn by" their favorite players and athletes.
The second focus of Global Fiber is its Eco Tek 360. They take old business clothes that would have gone to the garbage. Then, they recycle them into brand new clothing, uniforms and suits. This is done for many different industries and uniform types.
The third is the Fiber Chain. This is the world's first blockchain-powered method of buying and selling clothing. It is still being created. That said, it promises to connect buyers and sellers of fibers within minutes, instead of days or weeks.
IIOT-OXYS Inc
IIOT-OXYS is a tech penny stock under 10 cents. It used to be Gotham Capital Holdings. Now, the company targets manufacturers. Specifically, IIOT uses AI. Plus, blockchain and other technology to help manufacturers increase output and quality.
IIOT stands for Industrial Internet of Things. So, you can see how the IoT (Internet of Things) is branching off. It keeps growing and splitting into unique applications and industries. It's beginning to create niches and join other specific markets.
Managing IIOT software for customers, plus providing products and services is what they do. And they do it so these clients can focus less on learning a new technology. Plus, the company can focus more on providing value for its customers.
Metrospaces Inc
Metrospaces is a penny stock under 10 cents that works in the PropTech industry. If you've never heard of PropTech, it is short for Property Technology. And in particular, it refers to technologies that help in the real estate world.
Metrospaces aims to target the best properties in the world. Then, applies these cutting-edge technologies to them.
It owns two companies. One is up and running, and the other is still in the works. Metrohouse uses AI and blockchain to provide an incredible tenant experience. It provides things like AI-based tenant matching.
The other is Metrocrowd. This will be based on the Ethereum network. And it will allow people to buy full or partial real estate with tokens.
It also uses other technologies to automate real estate transactions. In addition, it sometimes involves buying and selling real estate.
This is a great penny stock under 10 cents if you like dealing in the real estate market.
Penny Stocks Under 10 Cents: Golden Band Resources Inc
Golden Band is a gold ore mining company based in Canada. Exploring and developing gold properties, this penny stock under 10 cents was founded in 1983. So, it has plenty of history behind it.
Canada has a large amount of high-quality natural resources. And because of this, some of the best and largest mining companies are in Canada.
This is great for investors because it gives them a singular place to go when looking for the best of the best. You don't have to go out of your way to invest in Golden, though. That's because it's listed on the OTC market.
To explore more opportunities surrounding penny stocks as well as other investing opportunities, sign up for the Trade of the Day e-letter below. This free e-letter is full of investment and trading knowledge from leading market experts.
---
Vanessa Adelman graduated with an Interdisciplinary degree. She majored in Entrepreneurship, Painting, Music and Film. Shortly after, she received a copywriting mentorship with Mark Morgan Ford. Then, she earned her AWAI Verification. Now, Vanessa freelances in the financial direct response industry. She's been investing since 2016. In her free time, she enjoys books about money and wealth. She loves being with her boyfriend, hunting, fishing and going on outdoor adventures.