Mining penny stocks are common. But, I've picked out some companies for you that have better than average returns.
The mining industry has done well with the pandemic. Additionally, it's expected to do well in the future. Because of the new infrastructure bill, there will likely be a nice boost to most of the industry. Specifically, I'm talking about those companies that produce usable metals. And, other raw materials.
If they don't get direct cash flow from the government, they'll probably still grow. Publicity, the demand for real estate, and other factors will likely contribute to the growth of these companies.
These mining penny stocks I've picked out for you all have a gross profit margin greater than 100%. So, do your due diligence on these. And be sure to check them out.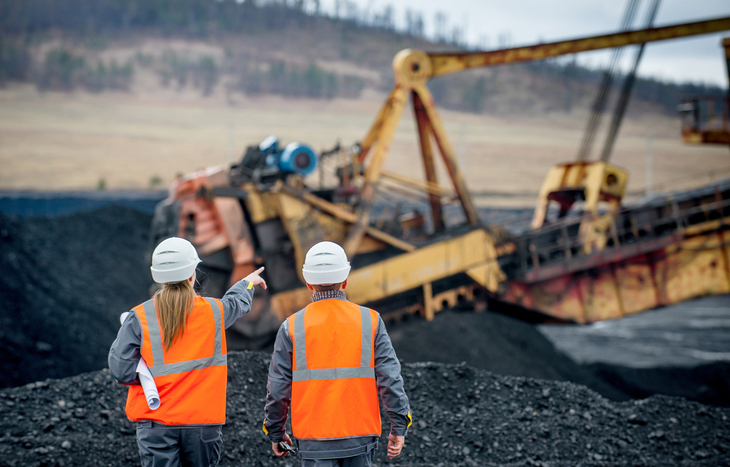 Best Mining Penny Stocks
Silver Mines Limited (OTC: SLVMF)
Mako Mining Corp (CVE: MKO)
Meridian Mining UK Societas (OTC: MRRDF)
Anson Resources Limited (OTC: ANSNF)
Aurion Resources Limited (OTC: AIRRF)
Snowline Gold Corp (OTC: SNWGF)
Progressive Planet Solutions (OTC: ASHXF)
Tempus Resources Limited (OTC: TMRFF)
Eros Resources Corp. (OTC: EROSF)
Top Mining Penny Stocks to Buy
Silver Mines Limited
Silver Mines is an Australian silver exploration company. The company just purchased an asset called the Bowdens Silver Project. It was created to produce 52.9 million ounces of silver, plus, thousands of tons of zinc and lead.
Silver Mines takes special care to be sensitive towards the community. It also have a strong focus on safety, education, and the environment. Because of this, the company can form strong relationships. And sustainability is positively impacted. Further, these relationships pave the way for future business, making Silver Mines one of the best mining penny stocks.
Mako Mining Corp
Mako is a business that explores for and mines for gold. The company operates out of Nicaragua, which is one of the best places in the world to find high quality gold.
Many of the corporate governance is bilingual. Which is great to see because they can effectively speak with those they hire. Additionally, the leaders have past success with a mine in another location.
Meridian Mining UK Societas
Meridian works mostly out of Brazil, mining for gold and copper. The company's leadership is very successful. Meridian collectively has decades, maybe over a century of successful pasts. And it's done so in the mining industry.
Some of them have found success as entrepreneurs in other industries, also.
The advisory board alone includes centuries of experience collectively. In October of 2021, they welcomed a new director. And opened a grant, allowing certain members of the company to purchase shares. Meridian is definitely one of the best mining stocks to consider for your portfolio.
Anson Resources Limited
Anson is another Australian company. It explores and develops natural resources. But the difference with Anson is it's much more speculative in its approach.
Meaning, they look for resources that can address needs for new energy and technologies.
One of the projects the company is working on is a possibility for Tesla. It addresses battery production. They're creating a lithium brine, which is expected to be much more efficient.
Aurion Resources Limited
Aurion is a mining penny stock looking for gold. It's a Canadian company, with a large asset in Finland.
In March of 2021, they beefed up the Board of Directors by welcoming a former Vice President of the company. Additionally, she did work for another mining company, BMO Asset Management.
Snowline Gold Corp
Snowline focuses on the Yukon to find gold. The company owns several projects and assets. But the Yukon is where it puts most of its efforts to find world-class gold.
Snowline's vision includes delivering value to its shareholders. Plus, the company addresses the need and commitment to employees and indigenous people. In addition, it shows its dedication to the environment and keeping workers safe.
Progressive Planet Solutions
Progressive Planet is quite an interesting company. The company works out of Canada. Specifically, British Columbia.
And as a concrete company, it stresses the importance of recycling. Progressive goes so far as to use finely ground glass bottles.
Their website shows commitment to keeping glass out of landfills. And instead, the company uses it as a wonderful alternative to traditional concrete.
This mining penny stock is an exceptional option if you want to invest in the environment. And, you'll be investing in a mining and a concrete stock all at the same time.
Tempus Resources Limited
Exploring and mining for copper and other minerals is what Tempus does. Also, gold mining is on its radar. Tempus has active projects in Ecuador and Canada. And the 2009 estimate for just one of these mines was a total of 206K ounces of gold.
Originally, Tempus was created to explore and mine in South Australia. But that was back in 2018, and it seems they've moved on from that location.
In addition, the leadership at Tempus looks great. There's tons of corporate and field experience and success.
Mining Penny Stocks to Buy: Eros Resources Corp.
Focused on mining for gold, Eros works on one major project in Reno, Nevada.
Eros' leadership is very experienced. In fact, the President and CEO became a part of the Canadian Mining Hall of Fame in 2015.
The most recent development with Eros is the Permit Approval to mine Bell Mountain. Which is its main project, of course. It may even be its only project.
"The Final Word" and Other Mining Penny Stocks Opportunities
When you want something with high growth potential, mining penny stocks are a great option. Especially right now when the infrastructure industry is preparing for some major cash flow.
And, you can't ignore the fact that some industry experts are expecting gold to have a major rise in price in the next five years.
To explore more opportunities surrounding mining stocks as well as other investing opportunities, sign up for the Trade of the Day e-letter below. This free e-letter is full of great insight on the stock market, trading opportunities and more. Sign up today!
As always, do your homework, check these stocks out, and invest wisely. You'll be very glad you did.
---
Vanessa Adelman graduated with an Interdisciplinary degree. She majored in Entrepreneurship, Painting, Music and Film. Shortly after, she received a copywriting mentorship with Mark Morgan Ford. Then, she earned her AWAI Verification. Now, Vanessa freelances in the financial direct response industry. She's been investing since 2016. In her free time, she enjoys books about money and wealth. She loves being with her boyfriend, hunting, fishing and going on outdoor adventures.