Pre-IPO investing is where the money is at. It used to be for millionaires. And the average investor could invest only in publicly traded companies. But times have changed.
Startups are risky. However, they also have the potential to bring in massive gains. Gains you don't see on the stock market. That's why you should consider investing in pre-IPO companies. Let's look at the details…
What Is Pre-IPO Investing?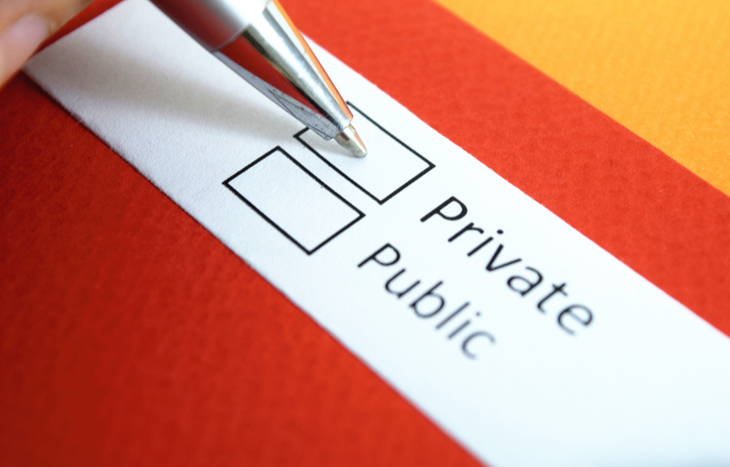 Pre-IPO investing is when you invest in a private company before its initial public offering (IPO). An IPO is when a company's shares trade on a public market for the first time. Pre-IPO shares are not available to everyone. In the past, pre-IPO investing was limited to accredited investors, private equity firms, hedge funds and a few other groups.
But that's no longer true. In 2012, Barack Obama signed the Jumpstart Our Business Startups Act, or JOBS Act. The bill makes it easier for companies to go public or to raise private capital and stay private longer. There are a few more additional benefits for private companies:
The bill increases to 2,000 the number of shareholders a company can have before it's required to register common stock with the SEC.
It allows up to 500 unaccredited shareholders.
It allows different forms of equity crowdfunding.
The bill also raises the limit for securities offerings under Regulation A from $5 million to $50 million.
In 2015, the SEC adopted all titles under the JOBS Act. The rules went into effect in May 2016. Since then, unaccredited investors have been able to invest with as little as $100.
So now that you know what it is, the next question is…
Should You Invest in Pre-IPO Companies?
The first and biggest reason for pre-IPO investing is the gains. Pre-IPO investments can lead to tremendous returns for investors. Let's look at how pre-IPO returns compare with the average stock market return.
Since the start of the stock market, it's historically returned an average of 10% annually. That's before inflation.
But let's use Snapchat (NYSE: SNAP) as an example. The company went public in 2017. Let's say you invested $100 in the early days before it went public. Your $100 would have turned into $22,000. That's a 21,900% gain!
Snapchat and other technology stocks have great potential in the stock market. Although you can see that early investors make some of the biggest gains before they go public. You can now get in on that action as well.
Another benefit is avoiding stock market volatility. Depending on the company, pre-IPO investing isn't affected as much by events such as the 2008 financial crisis or the 2020 coronavirus pandemic. On the other hand, the events can still impact companies. And that will impact your investment.
However, just like the stock market, pre-IPO investing comes with risk. And sometimes it's a lot of risk. Startup companies aren't guaranteed to succeed. So when an investment fails, there aren't any returns. Just losses.
But companies know this risk exists. To make up for it, companies often offer shares at a discounted price. This brings in investors, but it also protects the company. If it goes public and the IPO isn't successful, the company still has funds raised from private investing.
So if you're thinking pre-IPO investing might be right for you, the next question is…
How Do You Invest in Pre-IPO Shares?
Pre-IPO investing isn't easy. It's usually difficult to find pre-IPO companies, and even more difficult to find a way to invest your money. But it's not impossible. There are a few ways it can be done.
Speak with a stockbroker or advisory firm specializing in capital raising and pre-IPO shares. They can give you advice and direction on how to invest with a pre-IPO company.
Monitor the news for details about startups or companies looking to go public.
Talk to your local bankers about companies looking for investments.
Build business connections.
Be an angel investor and establish yourself in the angel community. Angel investors are individuals who provide capital for startups when most investors won't.
Invest through online startup platforms, such as OurCrowd.
If you're not sure about pre-IPO investing, check out some of the latest IPO opportunities. One is Nikola, a zero-emissions vehicle company that could rival Tesla.
If you're looking for the latest investment opportunities, Investment U is the place to be. Sign up for our free e-letter below! It's full of tips and research from our experts. Whether you're a beginner or an experienced investor, there's something for everyone. 
Investing in pre-IPO companies isn't always easy. But if you find the right investment, pre-IPO investing certainly could be worth the risk.
---
Amber Deter has researched and written about initial public offerings (IPOs) over the last few years. After starting her college career studying accounting and business, Amber decided to focus on her love of writing. Now she's able to bring that experience to Investment U readers by providing in-depth research on IPO and investing opportunities.