Learning how to buy pre-IPO stock can reap big benefits for investors. Getting in on startups before they go public can help you win big. So, how can you get in on private shares of a company?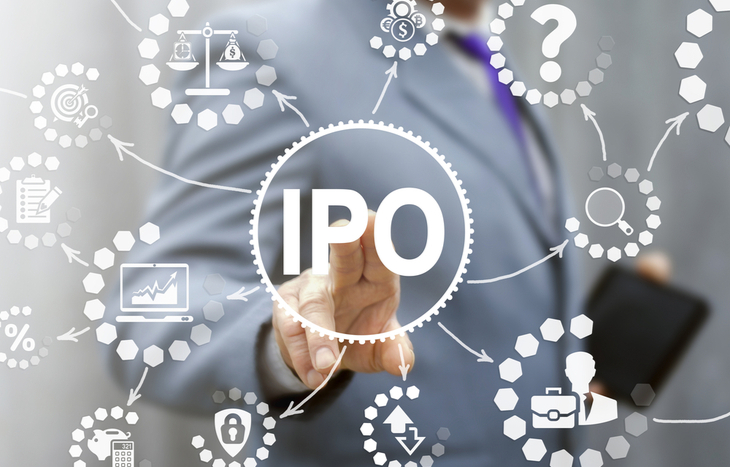 What is Pre-IPO Stock?
Pre-IPO stocks consist of shares that a private company sells to investors before going public. An IPO placement is the most common way for companies to offer pre-IPO stock. Many institutional investors, including hedge funds and private equity firms, buy these shares. In addition, some retail investors can get in on private equity.
However, most investors face high barriers to entry for pre-IPO investments. It's common for deep-pocketed institutional investors to buy the majority of shares in pre-IPO offerings. Traditional investors can also participate, but there are restrictions in most cases. Nevertheless, there are a few exceptions.
How Do Companies Sell Pre-IPO Stock?
When it comes to buying pre-IPO stock, here are three common ways…
Many of the initial funding in a company is provided by angel investors or venture capital firms. These institutional investors often buy a block of stocks. Typically, a block consists of more than 10,000 shares.
Underwriters of IPOs offer discounted stocks to certain investors before a public debut in a pre-IPO placement. They usually take place right before a company goes public.
Employees sometimes receive stock options, which they may resell with certain restrictions. You can find these on secondary markets that I'll go into later in the article.
It can be challenging to get access to shares of pre-IPO stock unless you're a major industry player or a company employee. However, there are some exceptions to this…
How to Buy Pre-IPO Stock: Three Methods
Find a Broker Who Specializes in Private Equity
A lot of brokers and financial advisors take part in pre-IPO trading. Some of them may own stocks they'd like to sell or they may represent sellers who are seeking buyers. To find pre-IPO stock, find a broker who specializes in pre-IPO sales or ask your current broker about pre-IPO stocks. Ask banks, financial institutions and accounting firms for guidance. Discover whether they know of any private companies that plan to issue pre-IPO shares.
How to Buy Pre-IPO Stocks Directly From Companies
​​Find out about companies that are seeking funding and plan to go public. In this case, contact them directly to find out if pre-IPO stocks are available.
How to Buy Pre-IPO Stocks Indirectly
In light of the investor criteria and minimum investment requirements, the idea of buying pre-IPO stocks might seem intimidating. However, you can still invest in pre-IPO companies indirectly if you don't meet those requirements. There are two methods:
Some public venture capital firms allow you to invest in companies that hold a portfolio of pre-IPO stocks. However, you should examine the holdings of the firm and its selection criteria before investing.
A fund of funds can hold the shares of several private partnerships to invest in private equities.
Private Equity ETFs give investors access to businesses that are otherwise closed off to the public. These funds pool investor funds together to buy various private equity shares. Here are some ETFs that allow you to buy private shares…
Furthermore, there are some methods to buy pre-IPO stocks without being an angel investor or getting directly involved with venture capital firms. Here are some platforms to buy pre-IPO stocks…
How to Buy Pre-IPO Stock on Secondary Markets
You can buy pre-IPO stock through platforms that allow owners to sell private shares online. These platforms allow employees and insiders to cash out on their shares and give investors early access to startups. The most popular platforms include…
AngelList
EquityZen
ForgeGlobal
AngelList Venture
AngelList is a leading startup investing platform. However, you can't buy pre-IPO stock directly from the company. As an alternative, you invest in venture capital firms and angel investors that support startup companies.
Although, AngelList isn't available to everyone. The platform caters toward accredited investors defined by the Securities and Exchange Commission (SEC). These investors have a net worth of at least $1 million, excluding their primary home, or an annual income of at least $200,000 ($300,000 if married). Furthermore, minimum purchases on AngelList are at least $1,000.
Using AngelList, you can find venture capital firms that meet your financial and investment objectives. However, the entry fee is high. Most firms set minimum investments of $40,000 per year.
EquityZen
Stockholders of pre-IPO companies can sell their shares on EquityZen's marketplace. This secondary market serves over 350 companies with over 270,000 shareholders. You can choose from a variety of options, with popular companies like Stripe, Instacart and SpaceX.
In addition, EquityZen provides managed pre-IPO funds that let you diversify your portfolio in pre-IPO companies. However, you must be an accredited investor to buy private equity shares. The minimum investment is generally $10,000, but some investments have higher entry minimums.
ForgeGlobal
Similar to EquityZen, ForgeGlobal has a marketplace for buying and selling pre-IPO shares. In addition, companies can sell their pre-IPO shares directly to investors. As of February 2022, ForgeGlobal serves over 450 companies with over 440,000 investors. Some private companies on ForgeGlobal include OpenSea, TikTok owner ByteDance, Discord and Databricks. Click on those links to learn more about each company.
However, the entry fee for ForgeGlobal is high. The minimum investment is $100,000. Furthermore, some trades are even higher or are only available to certain investors.
The Bottom Line on Pre-IPO Stocks
Learning how to buy pre-IPO stock can get you in on startups before the companies go public. However, buying pre-IPO stocks is generally limited to accredited investors due to the risk and high entry fees. It can be hard to find stocks in private companies. Although, while there may be obstacles and requirements to investing, it is still doable.
Now that you've learned how to buy pre-IPO stock, make sure to do your research before investing. It can be challenging to evaluate a private company since it isn't required to disclose financial information to the SEC. Although, you can still look into the company's website and research its business online through other sources. Also, remember to check the fees and restrictions for pre-IPO transactions.
Furthermore, our list of recent IPOs and our IPO calendar might also be intriguing if you take interest in investing in IPOs. We update our calendar daily to keep you informed of the week's upcoming IPOs.
---
Aimee Bohn graduated from the College of Business and Economics at Towson University. Her background in marketing research helps her uncover valuable trends. Over the past year, her primary focus has been researching IPOs and other trends.