Crypto
QuickSwap Crypto: A Bullish Price Prediction for Now
Like so much of the crypto-verse, QuickSwap crypto (QUICK) has had some wild ups and downs. The earliest price information on this crypto comes from February 2021, when it was trading just above $44 a token. But in a matter of months things started to get really interesting.
It was pretty obvious that QuickSwap got the attention of crypto investors quickly. By the end of April, it had rocketed upwards by more than 3,000% in value. QuickSwap is the governance token of the QuickSwap decentralized exchange. And its usefulness came to light just as quickly.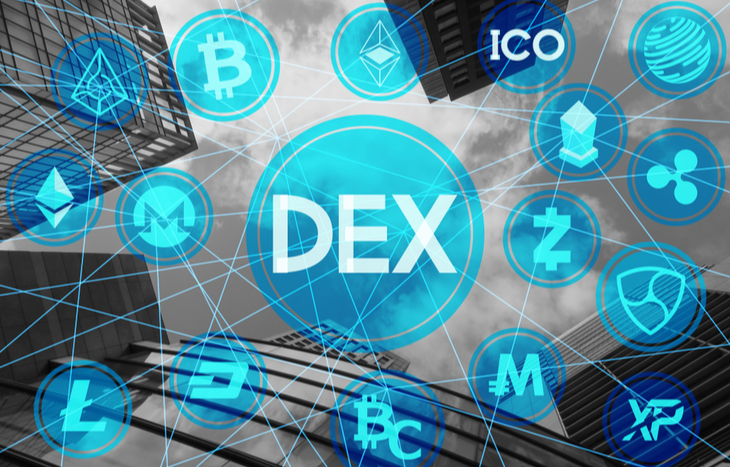 QuickSwap is a fork of Uniswap. Now, the Uniswap model has become a sort of standard for operating across various blockchains and platforms. But there is at least one big difference between the two. QuickSwap is based on the Polygon network. And this has led some to prefer it to Uniswap. But when you break them both down, they're almost identical… At least on the surface.
As an exchange, QuickSwap uses what's called an Automated Market Maker (AMM) model to exchange crypto. There is no order book. Users simply trade from established liquidity pools. And anyone can start a new liquidity pool. This is the same way Uniswap works as well.
These decentralized exchanges are also preferred by some because there is no need to sign up for an account. All users need to do to exchange crypto here is connect their digital wallet to it and MATIC, which is the token that powers the Polygon network. There's no submitting social security numbers, driver's license photos or dealing with unnecessary credit checks. It's crypto trading in its simplest form.
Nonetheless, the two aren't completely equal…
Why QuickSwap Crypto Could Bounce Back
QuickSwap crypto didn't maintain its lofty valuation for long. Since hitting its all-time high in April, it has been on a fairly steady decline. In fact, it's been pared all the way down to less than $360 a token. But with some proper marketing, that pattern could easily reverse.
As we mentioned above, QuickSwap's biggest competition is Uniswap. Just look at the daily volume. At last check, Uniswap's volume exceeded $1.3 billion in a 24-hour period. By comparison, QuickSwap boasted only $117 million in volume. However, as awareness of QuickSwap spreads, these figures may draw closer.
QuickSwap's biggest advantage is that it operates on the Polygon network. This makes for quicker transaction times. And it also means that fees are cheaper. That being said, time is of the essence.
Uniswap is based on the Ethereum network. That makes transaction times and fees higher when compared to QuickSwap. But, Ethereum 2.0 is coming. And when it switches from a proof-of-work algorithm to a proof-of-stake one, that could greatly level the playing field between the two. And with Uniswap already in the pole position as far as decentralized exchanges go, the update to Eth2 could solidify its position.
However, in the months between now and when that update is complete, QuickSwap should be taking advantage of its benefits. And so should crypto traders. There's really no need to spend as much on fees as is currently the case with many exchanges. And for what it's worth, it's a heckuva lot easier and less glitchy than other popular alternatives like PancakeSwap or SushiSwap. We wonder if anyone has been able to get through a transaction on either of those in a single attempt… Because we haven't.
Adoption Is the Name of the Game
When QuickSwap first came out, it was a breath of fresh air. And early adopters obviously took quite a shining to it. But since its breakout, it's stagnated a bit. Those early users seem to have stuck around. But widespread adoption still has yet to take root. And with the crypto markets still reeling since hitting highs in November, the QuickSwap exchange, and its namesake QuickSwap crypto haven't been able to break back into the conversation. But that could change on a dime. And we think it should.
QuickSwap could also benefit from having more tokens added to its liquidity pools. At last check, QuickSwap had 384 tokens available for trading. However, Uniswap supports more than 1,800 tokens. If variety is the spice of life, then Uniswap is living one zesty life compared to QuickSwap. And that is the main cause for concern. At least short-term.
Nonetheless, we're still bullish on QuickSwap crypto. Even though it would be surprising to see it hit an all-time high within the next year, it should do well in the coming months. And because the current circulating supply is limited, it wouldn't take much action to quickly propel this token higher. And quickly.
The Bottom Line on QuickSwap Crypto
As a short- to medium-term investment, there's a lot to like about QuickSwap crypto. The exchange it helps power is as robust as one could hope for. But if wider adoption doesn't begin to take place before Eth2 is upon us, well, that could be all she wrote.
That's why we think it makes sense to pick up some QuickSwap crypto now. But in the meantime, keep a very close lookout for Ethereum network updates. Because if that takes place before QuickSwap can make some bigger waves in the crypto space, then it'll likely be an even longer time until QuickSwap's value rises back to its previous highs… If at all.
---
Matthew Makowski is a senior research analyst and writer at Investment U. He has been studying and writing about the markets for 20 years. Equally comfortable identifying value stocks as he is discounts in the crypto markets, Matthew began mining Bitcoin in 2011 and has since honed his focus on the cryptocurrency markets as a whole. He is a graduate of Rutgers University and lives in Colorado with his dogs Dorito and Pretzel.