Redwood Materials stock is not available at the current moment. However, this growing EV battery recycling company is gaining a lot of attention. Is a Redwood Materials IPO on the horizon? Let's dig a little deeper and learn more about this innovative business with a high-profile owner.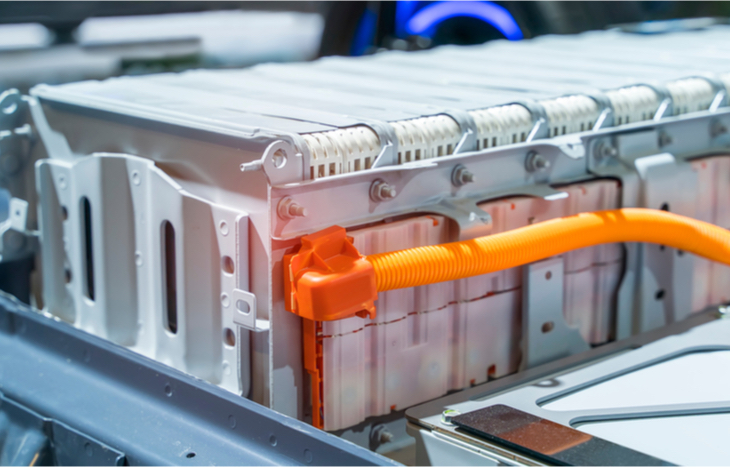 Redwood Materials IPO Potential: Is Redwood Materials Stock Coming Soon?
In 2019, Tesla co-founder, JB Straubel, announced he was leaving the company to focus on his 2017 start-up Redwood Materials. This was a major blow to Tesla. In fact, JB spent 15 years at Tesla. Yet, he has remained involved through a senior advisory role.
This news immediately sparked a conversation in the EV world. So, what is Redwood Materials exactly? It's a recycling start-up that is focused on the recycling of lithium-ion batteries and e-waste.
This is a space that not many companies have ventured into. And with JB Straubel at the helm, expectations are already going through the roof.
For example, Tesla has an astronomical market cap of $685 billion. Can JB take his start-up to the tens of billions? If so, Redwood Materials stock would become a mega-hit.
And for context, there aren't many EV battery recycling companies on the market. The current industry leader – that is public – is American Manganese (OTCMKTS: AMYZF). It's a penny stock with a market cap of around $30 million.
But many people believe the EV battery recycling space is a gold mine waiting to be tapped. In addition, there is speculation that a Redwood Materials IPO is coming in the next few years.
As of right now, Redwood Materials hasn't announced any plans to go public anytime soon. In fact, all Redwood Materials stock speculation is industry here-say.
Therefore, you may want to keep your eyes glued to the company's press page for the foreseeable future. Once this company does go public, it's sure to grab headlines and gain interest due to its innovative work and high-profile owner.
What to Expect: The Future of Redwood Materials
A Redwood Materials IPO may not be on the horizon after all. However, the company has major plans to continue its work in becoming an industry leader in the EV battery recycling world.
You can even get in on the act. You can recycle your old phones, laptops, tablets, power tools and other lithium-ion batteries directly with the company. There is more information on the Redwood Materials website.
This may be a genius stroke by JB Straubel. Opening up the business to connect with consumers can create an effective supply chain. And Straubel has made it known he wants Redwood to become the end-of-life solution for electric vehicle batteries.
So, Redwood Materials stock isn't available on the stock market right now. But the company is showing its interests in growing on a global scale. This can only add to the speculation and investor interest.
The company currently has two facilities in Carson City, Nevada. Yet, Straubel has aspirations to have facilities around the world to recycle scrap from battery cells and consumer electronics.
Investing in the EV Industry
Do you want to invest in the electric vehicle industry? If so, there is a wide range of companies to consider.
From Tesla to Volta, you can invest in EV manufacturers, EV battery companies or EV charging companies. Yet, there's also a growing list of businesses with tons of promise that have yet to go public. Take Rivian, for example.
The electric vehicle market is expanding quickly. And while Tesla is at the top of the mountain, there is plenty of money to be made. Redwood Materials stock may not be available for some time, but it's a company to watch over the next few years.
---
Corey Mann is the Content Manager of Investment U. He has more than 10 years of experience as a journalist and content creator. Since 2012, Corey's work has been featured in major publications such as The Virginian-Pilot, The Washington Post, CNN, MSNBC and more. When Corey isn't focusing on Investment U, he enjoys traveling with his wife, going to Yankees games and spending time with his family.