Despite a spectacular growth story, many people are not onboard with the Robinhood IPO. The announcement has resulted in mixed feedback from investors and social media platform readers and commenters alike. Nevertheless, the popular investing platform will go public on the Nasdaq under the ticker symbol "HOOD".
According to Barron's, this new IPO will mark the end of the meme trade. However, I don't believe that to be true. The meme traders aren't going away, and judging by the pure volume of Robinhood accounts that are not active traders, this is a trend that'll be the new-normal. Nevertheless, that still doesn't mean the Robinhood IPO is a worthwhile investment.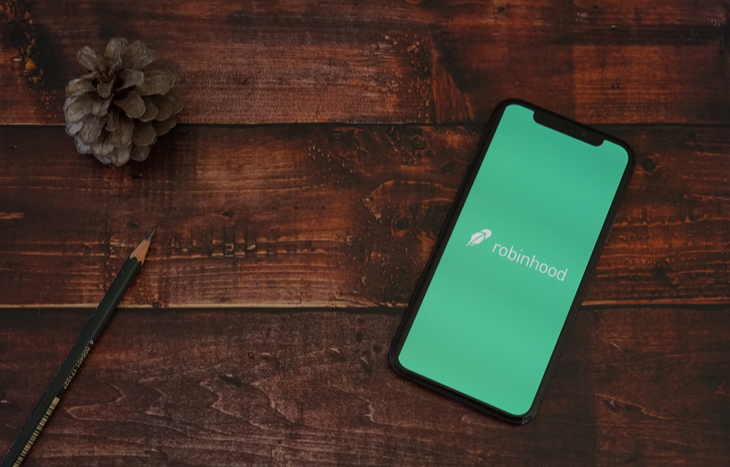 Is the Robinhood IPO a Buy?
I'm not so sure it is… and here's why…
Nothing is free in this world, not even the appearance of zero-commissions. So, when you realize that Robinhood makes 80% of its revenues from the practice of payment for order flow, it really makes you wonder about the sustainability of this business model. The company is essentially getting paid to provide others with – what I consider "insider information," which basically comes from market makers who execute orders for Robinhood customers. The moment that this practice starts attracting negative attention from regulators, including the SEC, Robinhood could suffer.
According to Business Insider reports, some Redditors vocalized their "less than impressed" opinion of the Robinhood IPO and investing in the stock while others warned against shorting it.
Let's Take A Look Under The HOOD
Robinhood has been slammed with fines many times in recent months. The Financial Industry Regulatory Authority (FINRA) fined them $57 million dollars the day before it made the IPO announcement on July 1, 2021. Moreover, FINRA ordered the firm to pay approximately $12.6 million dollars to thousands of "hurt" customers. And in February, Vladimir Tenev, Robinhood's CEO, testified before Congress following the market frenzy that arose when the app ceased trading of stocks that are popular on the Reddit subthread, WallStreetBets, including AMC Entertainment Holdings (NYSE: AMC) and GameStop (NYSE: GME).
The firm's legal troubles include 50 acknowledged class actions and three individual actions relating to the Early 2021 Trading Restrictions. The complaints generally state breach of contract, breach of the implied covenant of good faith and fair dealing, negligence and other common law claims.
Robinhood's legal troubles have resulted in negative media attention and customer dissatisfaction, along with many other inquires and investigations. According to the filing, the company said "We cannot assure that similar events will not occur in the future. Given our brand and our reputation are two of our most important assets, any damage to our brand and reputation as a result of such negative media coverage could have an adverse effect on our business, financial condition and results of operations."
Will Robinhood Be an IPO Winner In 2021?
Robinhood has recently allowed users of its trading app to apply for IPOs. This access will allow users to buy shares of companies at their offering price, with no account minimums. As of now, the Robinhood IPO access is only available for users who are selected at random.
The firm has been a beneficiary to this "Monte Carlo" atmosphere we're currently in. Some might even argue they're the cause of it. Robinhood began free trading for its retail customers, which forced other brokers to follow, and be even more dependent on the payment for order flow (PFOF) than ever before. They have continuously lured inexperienced investors into the riskiest securities.
They have opened the door to a future we need to get used to. However, the most important takeaway from the Robinhood IPO is that you must never invest more than you can afford to lose. If people continue to do this, it will not end well.
How Should You Trade It?
Trading experts Bryan Bottarelli and Karim Rahemtulla have been discussing their thoughts on playing the upcoming Robinhood IPO and other investment opportunities in their FREE e-letter, Trade of the Day. Their conclusion? Do not buy Robinhood. Instead, play it lower. How do you do that? Well, Bryan and Karim plan to detail this exact trading plan in their daily articles. And today, you're invited to join them for FREE! Take the next step in your trading journey by signing up to receive this premium content below!
---