The Rocket Lab IPO (initial public offering) is the newest space play for investors. The company plans to offer Rocket Lab stock this year as the space race continues to heat up. And with the company in an emerging industry, investors are eager to know whether Rocket Lab is a good investment opportunity. Here's what we know…
Rocket Lab IPO: The Business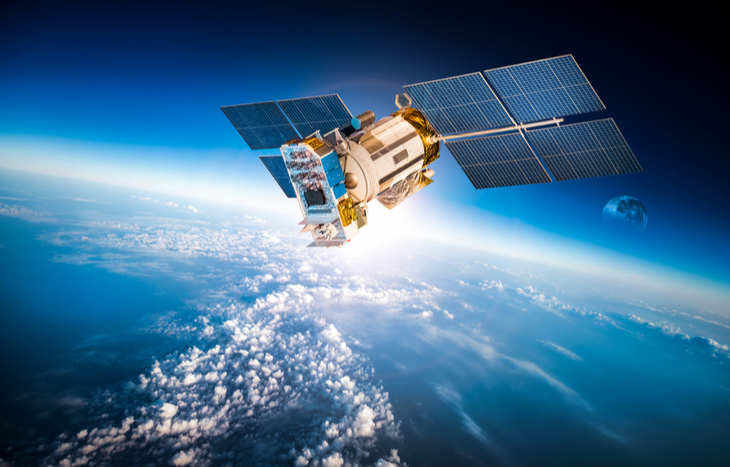 Rocket Lab is an American aerospace manufacturer and satellite launch service provider. CEO Peter Beck founded the company in 2006. Rocket Lab provides end-to-end mission services to space for civil, defense and commercial markets.
Rocket Lab offers the Electron and Neutron launch vehicles as well as a satellite platform, Photon. In 2018, Rocket Lab launched its Electron vehicle into orbit for the first time. Since then, it has delivered 97 satellites and became the second-most-frequently-launched rocket. Rocket Lab claims satellites help with operations for national security, scientific research, space debris mitigation and climate monitoring, to name just a few.
Beck said…
In the history of spaceflight, Rocket Lab is one of only two private companies that has delivered regular and reliable access to orbit. Not only are we the leader in small launch, we are the second most frequently launched rocket in the U.S. annually and the fourth most frequent launcher globally. Space has defined some of humanity's greatest achievements, and it continues to shape our future. The satellites we build and launch are keeping countries connected and borders protected, monitoring weather and managing waste, providing insights on climate change, and helping us manage resources for future generations.
While investors wait for the big players to bring offerings, such as the future Starlink IPO promised by Elon Musk, people wonder whether the Rocket Lab IPO is a good opportunity. But to know that, we need to know the market.
Rocket Lab Stock: The Space Market
The space industry is hitting new highs. The first space IPO was in 2019 when Virgin Galactic went public via a SPAC IPO. And with investment options such as space ETFs (exchange-traded funds), opportunities like Rocket Lab stock are only the beginning.
In the company's investor presentation, it lists three markets it aims to tackle.
Launch. Rocket Lab's Electron and Neutron compete in this market. The company estimates the total addressable market (TAM) is about $10 billion. It claims it meets demand for responsive small satellite launch and constellation deployments. Analysts expect this to make up 83% of satellite launches by 2028.
Space systems. The Photon satellite system addresses this market area. The estimated TAM is about $20 billion. Rocket Lab believes this will grow as a result of increased demand for commercial Earth observation and telecommunications applications. Additionally, the company is focused on demand from government organizations, such as the Department of Defense. This is the area SpaceX's Starlink is tackling.
Space applications. Rocket Lab currently has no offering in this market. In fact, the only company known in this market is Axiom Space, a company building the first commercial space station. Rocket Lab plans to eventually tackle this market, which has an estimated TAM of $320 billion.
Long term, the space industry is full of potential. In the short term, it's fierce competition. But as Rocket Lab is one of the closest competitors to Musk's Starlink, investors are right to be interested in Rocket Lab stock. If you're interested in the Rocket Lab IPO, more information about the company and what it has to offer can be found in Rocket Lab's investor presentation.
However, Rocket Lab is following Virgin Galactic's footsteps and not going public with a traditional IPO. Instead, the company announced a SPAC IPO.
Rocket Lab SPAC: Vector Acquisition
A SPAC is a special purpose acquisition company. It goes public to raise capital. That capital is then used to acquire a private company, effectively turning it public in the process. In this case, Rocket Lab is the company being acquired and Vector Acquisition (Nasdaq: VACQ) is the SPAC.
Vector Acquisition's CEO is Alex Slusky. Slusky is the founder and chief investment officer of Vector Capital. In the press release, he commented…
Rocket Lab is a once-in-a-generation company that is democratizing access to space through its constant innovation, leading technology and proven execution. Peter is a true visionary who has built a world-class company with discipline and grit. Rocket Lab is ideally positioned to continue to capture market share in the rapidly expanding space launch, systems and applications markets. Vector Capital has a nearly 25-year track record of identifying and building high-growth technology businesses and we are thrilled to partner with Peter and Rocket Lab's talented team to support the Company's next generation platforms and capabilities. Vector is thrilled to partner with Rocket Lab as it seeks to capitalize on unprecedented commercial and government spending in the bourgeoning space economy.
Beck added…
Since day one, our talented Rocket Lab team has demonstrated stellar execution and a keen ability to seize growth opportunities. Now, we are thrilled to build upon this momentum and welcome Alex Slusky, a seasoned technology investor and public company director, to our Board as we come together with Vector to become a publicly traded pure-play end-to-end space company. This milestone accelerates Rocket Lab's ability to unlock the full potential of space through our launch and spacecraft platforms and catalyzes our ambition to create a new multi-billion-dollar business vertical in space applications.
So for those interested in Rocket Lab stock, let's look at the details.
Rocket Lab IPO Transaction Overview
The acquisition gives Rocket Lab a pro forma enterprise value of $4.1 billion. This is based on the company's projected revenue for 2025. At closing, Rocket Lab is expected to receive $750 million. Of this, up to $320 million will come from Vector Acquisition's trust. There is also a PIPE (private investment in public equity) of $470 million. Investors include Vector Capital, BlackRock and Neuberger Berman.
If you're looking for the latest investment opportunities, sign up for our free Profit Trends e-letter! It's full of helpful research and insight from our investing experts. And if IPO investing interests you, check out our IPO calendar to stay up to date on the market's latest offerings.
According to the press release, investors can expect the Rocket Lab IPO date to be in the second quarter of 2021. Rocket Lab stock will trade on the Nasdaq under the ticker symbol RKLB.
---
Amber Deter has researched and written about initial public offerings (IPOs) over the last few years. After starting her college career studying accounting and business, Amber decided to focus on her love of writing. Now she's able to bring that experience to Investment U readers by providing in-depth research on IPO and investing opportunities.