San Francisco-based solar energy and battery storage provider, Sunrun, reported earnings at a loss of $0.06 this week. Despite the loss in earnings, the company did beat out projections which were estimating a loss of $0.20. Continue reading for more on RUN stock…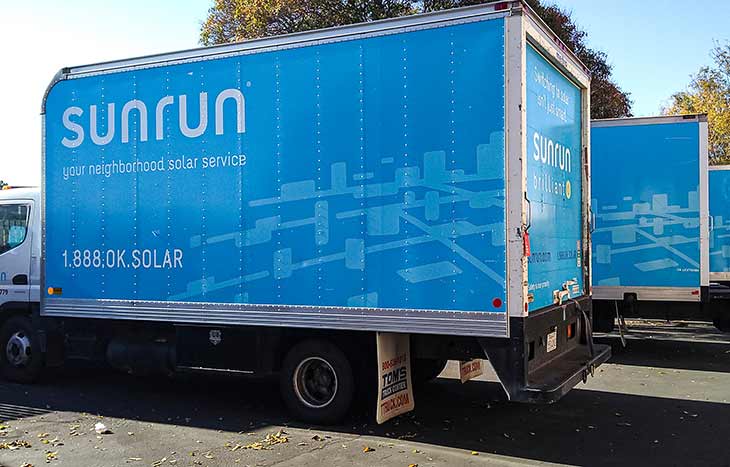 Recent Sunrun News
Last weekend, Sunrun made headlines as Muddy Waters Capital announced in a bearish report it was shorting Sunrun Inc (NASDAQ: RUN). The company's analysis of RUN stock was less than favorable to say the least.
"We see it as an uneconomic business built on three shaky pillars: The equity story of exaggerated 'Subscriber Values' and 'Gross/Net Earning Assets', funding growth through abusing tax incentives and issuing ABS that could be exposed to a RUN bankruptcy."
The firm also highlighted repeated insider selling and continued management changes as suspect.
Here is Sunrun's response to the report that came out Tuesday:
"Muddy Waters has its 'facts' wrong. For over 10 years, our investors, lenders and independent authorities have closely diligenced our tax and valuation procedures, which Muddy Waters incorrectly describes," said Mary Powell, Sunrun's CEO and Director. "Sunrun works hard to educate all of our stakeholders, and we appreciate that our investors have spent the time to understand renewable energy financing structures. Since the issuance of Muddy Water's report five days ago, Sunrun's stock has increased 27% and outperformed direct residential solar peers, the broader solar sector, and the overall stock market." See Sunrun's full response here.
Sunrun's Mission
From the company's website…
"We believe in a sustainable future where everyone can access the power they need, whenever they need it. That future starts today. We offer power that is reliable, for when the electricity grid isn't. Rechargeable, for when uncertain days become nights. Affordable, so it's accessible to more families. We give people the power to control their home's energy, while reducing their impact on the planet. We help families prepare for whatever tomorrow brings by making sure that homes are safe havens in a storm. We hope this career portal inspires connection, awareness, advocacy a their many pathways to powering your own potential at Sunrun!"
How Has Run Stock Performed?
The company has surpassed consensus EPS estimates twice over the past 12 months. And since mid May of 2022, the stock has seen a nice climb, rising from under $18 to more than $32. Equity is up 29% this quarter. However, last Friday its 200-day moving average dropped significantly for the first time since this past November. But Run stock bounced back over the past five days, rising close to 5% to close out the week.
Quarterly Financials from March 2022
| | | |
| --- | --- | --- |
| (USD) | Mar 2022 | Y/Y |
| Revenue | 495.78M | |
| Net income | -87.78M | |
| Diluted EPS | -0.42 | |
| Net profit margin | -17.7% | |
| Operating income | -180.15M | |
| Net change in cash | 12.18M | |
| Cash on hand | – | |
| Cost of revenue | 451.63M | |
Just a few weeks ago, Senate Democrats unveiled their budget reconciliation bill. The bill includes $369 billion in energy security and climate spending over the next 10 years. The bill also awards tax credits to spur clean energy production, domestic clean energy manufacturing as well as consumer incentives for energy efficiency and electric vehicles.
Just this past December, things looked bleak for the future of renewable energy, when Sen. Joe Manchin, D-W.Va. opposed the Build Back Better bill. However, now with Manchin on board, climate enthusiasts are excited about what the future may hold.
"The proposed legislation currently being evaluated by Congress would turbocharge the transition we are facilitating for customers to a more secure, comfortable, and affordable way to power their lives." – Mary Powell, CEO of Sunrun.
Final Thoughts on Run Stock
With an increased focus on renewable energy, RUN stock and others in the space could see a nice boost. How long that momentum will hold, remains to be seen. For more on clean energy stocks, biofuel stocks and more, sign up for one of our free e-letters today. Just hop on over to our best investment newsletters page and find one that fits your investing style.
---