The best semiconductor stocks list can help you discover a variety of securities that may benefit your portfolio. In fact, semiconductor companies are in high demand due to chip shortages and market dependency. While the market is slowing down due to inflation and fears of a recession, investors continue to bet big on semiconductor stocks.
Let's dig a little deeper to help you understand what semiconductors are and the major players within the industry. You may just find the next investment opportunity to add to your portfolio.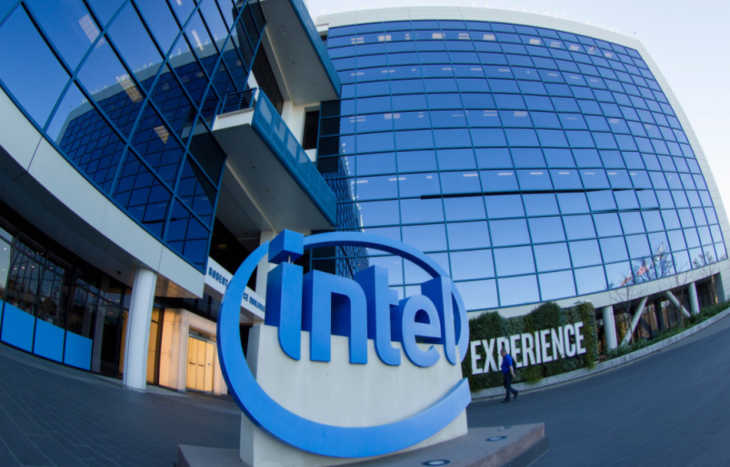 What are Semiconductors?
Semiconductors, also known as chips, are material products that conduct electricity and can be found in appliances, computers, smartphones, gaming hardware, medical devices and much more. They are usually made of silicon, which conducts more electricity than that of an insulator such as glass, but less than a pure conductor such as copper or aluminum.
Overall, there are four main types of semiconductors. And every company on this semiconductor stocks list competes or dominates within one or more of these specific areas. For example, this includes:
Memory Chips: These store data and help pass information from one device to another.
Microprocessors: Central units that process tasks.
Standard Chips: Commodity Integrated Circuits (CICs) that perform repetitive processing routines.
System on a Chip: A circuit which integrates all or most components of a computer or other electronic device.
In general, this industry is extremely competitive. The best companies continue to innovate with smaller, faster and more cost efficient products. Let's take a look at some the best semiconductor companies that are publicly-traded on the stock market.
Best Semiconductor Stocks List to Watch
There is a growing list of companies within the semiconductor space. However, only a select few dominate the market at the current moment. And due to economic pressure and market uncertainty right now, it's best to take your time and do your research before considering any stock for your portfolio.
Here are five companies that are either household names or rising stars in the industry. This semiconductor stocks list provides the perfect range for investors of all experience levels and financial means.
Intel (Nasdaq: INTC)
Taiwan Semiconductor Manufacturing (NYSE: TSM)
Nvidia (Nasdaq: NVDA)
Broadcom (Nasdaq: AVGO)
Applied Materials (Nasdaq: AMAT)
Intel
Intel is a household name that is the world's largest semiconductor chip manufacturer by revenue. The California-based company supplies microprocessors for Acer, Lenovo, HP, Dell and more.
Inel stock is currently trading around $40 a share with a market cap of more than $160 billion. Its price to entry and overall market dominance are two of the main reasons why Intel makes this semiconductor stocks list.
Taiwan Semiconductor Manufacturing
TSMC is a company that you may not have heard too much of. However, it's without a doubt one of the biggest and most successful companies on this list.
Taiwan Semiconductor Manufacturing is the world's largest pure-play semiconductor foundry. This means it manufactures and sells integrated circuits, but does not produce any in-house designs. In fact, manufacturing components is its bread and butter.
TSM stock is currently trading around $85 a share with a market cap of more than $430 billion. You don't want to overlook this company as it has become a giant within the industry.
Nvidia
Nvidia makes this semiconductor stocks list due to its high-performance computing systems. Specifically, Nvidia specializes in graphics processing units (GPUs), application programming interfaces (APIs) and System on a Chip units (SoCs).
Nvidia is one of the more expensive stocks on this list. It's trading around $170 at the moment with a market cap around $430 billion. However, it's 52-week high is $346.47. So you may want to consider this stock while it is trading on the low end before the market recovers.
Broadcom
Broadcom does it all. This California-based company designs, develops, manufactures and supplies various semiconductor products. It's diversified on a global scale and continues to further its reach with new acquisitions. This includes a $61 billion deal to acquire VMware (NYSE: VMW).
Broadcom is trading for more than $500 with a market cap around $200 billion. The price is steep, but Broadcom is a feature on every semiconductor stocks list you can find.
Applied Materials
Applied Materials is one of the largest suppliers for the semiconductor industry. It's also one of the leading developers of chip equipment fabrications next to ASML Holdings (Nasdaq: ASML). And many analysts are riding high with this stock due to increased demand and overall growth.
Applied Materials is trading just above $100 and it has a market cap of $89 billion. This is another stock with a lower price to entry that is making headlines within the industry.
Investing in Semiconductor Stocks
The stock market is in a downturn at the moment. But now may be the time to invest when stock prices are low. Once the American economy recovers, the market is sure to follow. And you won't want to miss out on the potential gains during the process.
Discover some of the best investment newsletters on Wall Street for daily insights and stock trends. These experts do the research for you to help maximize the potential of your portfolio. Over time, this semiconductor stocks list will grow as the industry continues to evolve. Keep a close eye on the companies above as potential investments for the foreseeable future.
---