Shoes are one of the few products in the world that are pretty much universal. This makes shoe stocks fairly easy to understand. No matter your age, race, sex, religion, height or weight it's a given that everybody needs to own at least one pair of shoes. Shoes also wear out and need to be replaced once a year or so. For this reason, shoes are close to being a commodity good.
On the other hand, many people also treat shoes as a status symbol and own hundreds of different pairs. It's not uncommon for some pairs to sell for hundreds, if not thousands of dollars. For this reason, shoes can also be seen as a luxury good.
For both of these reasons, it's not a bad idea at all to consider adding a few shoe stocks to your portfolio. So the question is, what are the best shoe stocks to buy?
To help answer this question, I've put together a quick list of my favorite four shoe stocks to buy.
Best Shoe Stocks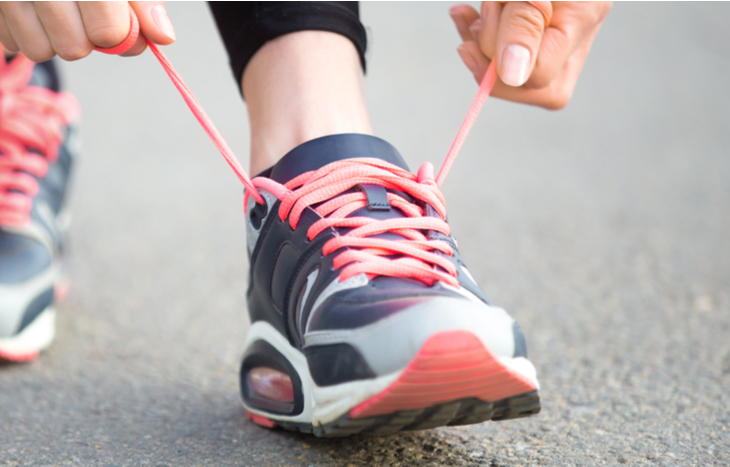 Note: I'm not a financial advisor and am just offering my own research and commentary. Please do your own due diligence before making any investment decisions.
Nike (NYSE: NKE)
Unsurprisingly, Nike makes the top of the list of best shoe stocks to buy (not that these lists are ever really in order). Nike is a member of the Dow Jones (the 30 most valuable companies in the United States). It routinely crushes its earnings expectations and has become one of the most valuable brands in the world.
Despite being incredibly popular for years, it continues to innovate, sign top athletes and tighten its stranglehold on the apparel industry. This is part of the reason that Nike's stock is up over 100% in the past five years and it set an all-time high in terms of revenue in fiscal year 2021.
The biggest concern for Nike in the short term is fall-out from the COVID-19 pandemic. Nike weathered the pandemic in 2020 fairly well and only experienced a 4% decline in revenues. However, it now faces supply chain shortages due to COVID-19 related factory closures in Vietnam. Estimates put potential losses in production at 160 million pairs.
I've written about Nike before in my Nike Stock Forecast so feel free to give this a read for a more in-depth review of the company behind The Swoosh.
Crocs (Nasdaq: CROX)
What if I told you that Crocs' stock had a better 5-year performance than Facebook, Apple, Amazon, Netflix and Google combined? Would you believe me?
It doesn't matter if you do or not, because it's true. For the period from mid 2017 to mid 2022, Crocs' stock returned over 600%. Compare this the same period for Facebook (+10%), Apple (+277%), Amazon (+109%), Netflix (+15%), Google (+132%) for a grand total of 543%. Not bad for a company that makes rubber clogs and is often treated as a joke.
One of the key drivers to Crocs' success is that it's mastered the art of the collaboration. Despite seeming like an unpopular brand, there are countless examples of Crocs endorsements from high-profile people. A handful of celebrities who own and rep a pair of Crocs are Kevin Hart, Kendall Jenner, Justin Bieber and plenty of others. So how have these collaborations paid off?
Crocs posted revenue of $2.3 billion in 2021 and a net income of $726 million. It is also becoming more profitable over the past few years. Its net income has climbed by 147% on average since 2019. It also holds valuable digital real estate at the #1 bestsellers spot on Amazon.
Crocs' stock is down in 2022, but is up over 600% for the past five years.
Deckers Outdoor Corporation (NYSE: DECK)
Although the name, Deckers Outdoor Corporation, might not be familiar to you, its brands should be. Over the years, it has acquired popular brands such as UGG, Teva, Sanuk and Hoka.
It was relatively unaffected by the pandemic and has posted consistent growth since 2019. It posted revenue of $2.55 billion in 2021, with profits just under $383 million.
The brands under Deckers have been staples in people's wardrobes for over 20 years. Particularly UGG, since appearing on the Oprah Winfrey Show's My Favorite Things segment in 2003. UGG often accounts for the largest portion of the company's revenue. A combination of celebrity endorsements and trendy new products have allowed UGG to maintain its popularity over the years.
Deckers has a strong international presence thanks in part to many of its brands being originally based internationally. And it has its products in stores in over 50 countries. Some of these are in department stores such as Nordstrom, while others are in their own specialty stores.
Deckers Outdoor Corporation stock is up 280% over the past five years.
Dick's Sporting Goods (NYSE: DKS)
The fourth of the best shoe stocks to buy is Dick's Sporting Goods. This is obviously not a pure shoe stock, however, Dick's does make a good portion of its sales from selling footwear.
Dick's was unphased by the pandemic and posted a 2021 revenue of $9.6 billion, which is up 10% from 2020. It also succeeded in posting a profit of just over $530 million.
One thing that's interesting to note is that Dick's Sporting Goods' stock is intertwined fairly closely with Nike. Since Nike is the most valuable sports brand, it makes sense that Nike apparel makes up a big portion of Dicks' sales. In some cases, this can be a good thing.
For example, Nike has made it known that it's making a major push to grow its presence in female sports. Piggybacking off of that, Dicks' recently signed a multi-year deal to become the official retail partner of the WNBA. If Nike's WNBA products become popular, Dick's Sporting Goods will be one of the only places to buy them.
However, this relationship goes both ways. If Nike faces production troubles in Vietnam due to factory closures, this could turn into a problem for Dick's Sporting Goods.
Dick's Sporting Goods has also done a great job of fending off eCommerce competitors like Amazon by creating "experiential stores." During Q2 of 2021, it converted about 25 stores to be premium full-service footwear stores and added 50 new elevated soccer shops. Its Trackman performance golf technology, which is in almost all of its stores by this point, is another big draw for shoppers.
Dick's has been able to fend off the threat of eCommerce, as well as overcome a once-in-a-lifetime pandemic, This shows signs of this shoe stock's resilience.
Dick's Sporting Good's stock is down about 34% in 2022 and is up 94% over the past five years.
Investing in Shoe Stocks and New Opportunities
I hope that you've found this article valuable in determining the best shoe stocks to buy! As usual, all investment decisions should be based on your own due diligence and risk tolerance.
---
A University of Miami grad, Teddy studied marketing and finance while also playing four years on the football team. He's always had a passion for business and used his experience from a few personal projects to become one of the top-rated business writers on Fiverr.com. When he's not hammering words onto paper, you can find him hammering notes on the piano or traveling to some place random.