The list below gives a wide range of silver stocks to buy. These mining and metal companies have different strategies to generate sales. As silver prices climb, these stocks should do well…
Before we dive in, it's also good to note that some companies are more diversified than others. Some of these companies produce other useful metals as well. So, go ahead and dig into the list of silver stocks and below that, you'll find answers to common silver investing questions…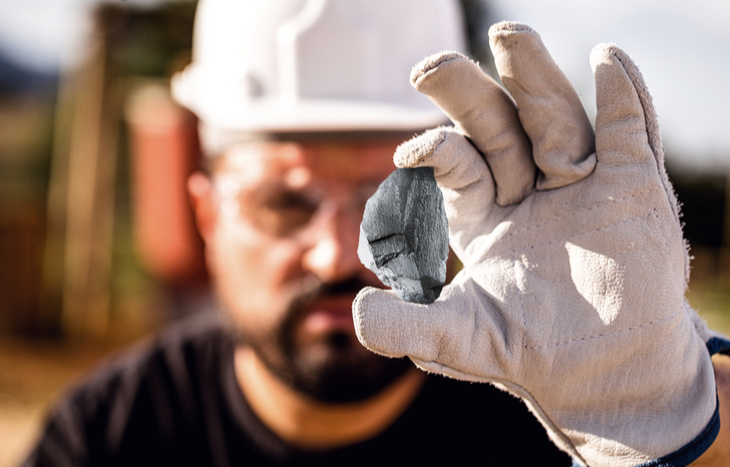 Best Silver Stocks
For some of the largest and safest silver mining stocks, stick to the top of this list. The further down you go, the smaller the companies. Some of them haven't even started producing yet and are more volatile.
First Majestic Silver (NYSE: AG)
iShares Silver Trust (NYSE: SLV)
Wheaton Precious Metals (NYSE: WPM)
Silver Mines Limited (OTC: SLVMF)
Silvercorp Metals Inc. (NYSE: SVM)
Pan American Silver Corp (Nasdaq: PAAS)
Fortuna Silver Mines Inc (NYSE: FSM)
Endeavour Silver Corp (NYSE: EXK)
Santacruz Silver Mining Ltd (OTC: SZSMF)
IMPACT Silver Corp (OTC: ISVLF)
Silver Bear Resources (OTC: SVBRF)
Mag Silver Corp (NYSE: MAG)
Discovery Silver Corp (OTC: DSVSF)
Aurucana Silver Corporation (OTC: AUNFF)
Apollo Silver Corp (OTC: APGOF)
Denarius Silver Corp (OTC: DNRSF)
Silver One Resources Inc (OTC: SLVRF)
Kootenay Silver Inc (OTC: KOOYF)
Reyna Silver Corp (OTC: RSNVF)
Dolly Varden Silver Corporation (OTC: DOLLF)
Kuya Silver Corporation (OTC: KUYAF)
Zacatecas Silver Corp (OTC: ZCTSF)
Bunker Hill Mining Corp (OTC: BHLL)
Minco Silver Corporation (OTC: MISVF)
Klondike Sliver Corp (OTC: KLSVF)
Arizona Silver Exploration Inc (OTC: AZASF)
Silver Predator Corp (OTC: SVROF)
Are Silver Stocks a Good Investment?
Silver is used for a variety of things.
Firstly, it's a precious metal. Like gold, people invest in it and have been using it for 4,000 years.
It's also one of the most accurate materials to reflect light. Because of this, it's used to make mirrors.
Silver is used for electronics and electrical components, too. Plus jewelry, silverware, photography and coins. And surprisingly, for its antibacterial properties.
So silver is not only used as money. It's applied in a wide variety of different situations.
More than half of silver's demand comes from the industrial markets. But silver's industrial demand is usually all over the place. It can be a more volatile investment than gold.
But the market does share some of the same characteristics as gold. It's a great long-term hedge against inflation and it can help your portfolio during market downturns.
But what about companies that deal with silver? Are those stocks good to invest in?
General rule: When silver prices rise, so do the prices of stocks that deal with silver. Still, it's wise to research each of these stocks separately.
When buying silver, you are right at the front lines. If silver goes up like crazy, your money goes with it. If prices go down, same thing. Your money goes with it.
The main advantage of investing in silver companies is they can provide a bit of a buffer. The big silver stocks can create a little bit of a cushion. So the dramatic ups and downs in precious metal prices aren't always taking your money for a ride.
Will Silver Go Up in Value
It's difficult to predict what exactly will happen with any given stock or commodity. But we can look at the past and take into account other factors.
When looking at the commodity chart for all time silver prices, it has hit new highs in a long time. There was a massive spike in price in 1980. It went well above $100 in January 1980. It quickly came back down and into a multi-year bear market.
Jumping forward to the 2000s, silver prices began climbing again and surpassed $50 in 2011. It's had another spike since then, but it's still below that past high.
This bear might be a good thing, though. It seems to be "due" for some upward expansion. Plus, when looking at the short-term price, it's in a small bull. If that keeps going up and breaks the bear trajectory, it could be big.
Also, it helps if you're an investor that sticks to investing for the long-haul. If prices keep going down, it could be a great buy opportunity.
Some precious metal analysts predict silver prices will climb close to $50 in the next few years. But, World Bank estimates it to be around $18 an ounce over the next 10 years.
Of course, you want to research each stock. Just because silver prices are predicted to go up, doesn't mean the silver companies will automatically go up.
Does Silver Go Up When Stocks Go Down?
From looking at the price chart of silver, no. In the downturn of 2008, silver prices dropped as well. Although, they came back up in the years after. In 2020, when the market dropped, so did silver prices. But again, it shot back up fast.
Also, in both of these cases, prices afterward easily passed up previous prices. Before the 2008 downturn, silver was around $20. In the years after, it climbed above $50. Before March of 2020- $17.82. August 2020 gave prices of $26.70.
Where Can I Buy Silver Stocks?
Many of these silver stocks are on Robinhood. You might not be a fan of Robinhood. Or the company you're looking for isn't listed on the trading platform. This will be the case for many or most of the OTC stocks I gave you.
You can set up an account with an online stock broker. Schwab, E*TRADE and Fidelity are some good ones to start with. If you want an OTC stock, you'll have to make sure the company you're going with allows OTC stocks on their site.
Conclusion
Buying silver can be very volatile and risky. Unless you get a rock-bottom price, it's difficult to know when a good time is to buy. And if the price is already high, you might not want to buy in. Remember investors want to buy low and sell high.
But finding some great silver stocks like the ones above give you some leverage. They can help you to have a buffer between your money and the volatile silver prices. They can allow you to make a quick return on your investment, too.
As always, do your research when investing any of your money. Diversify, and invest in companies you believe in based on facts.
If you're looking for even better investing opportunities, sign up for Profit Trends. It's a free e-letter that's packed with tips and tricks. You'll hear directly from investing experts.
---
Vanessa Adelman graduated with an Interdisciplinary degree. She majored in Entrepreneurship, Painting, Music and Film. Shortly after, she received a copywriting mentorship with Mark Morgan Ford. Then, she earned her AWAI Verification. Now, Vanessa freelances in the financial direct response industry. She's been investing since 2016. In her free time, she enjoys books about money and wealth. She loves being with her boyfriend, hunting, fishing and going on outdoor adventures.