Is SiteOne stock a long-term hold or just a summer buy and sell? American author Jenny Han famously said, "everything good, everything magical happens between the months of June and August."
And although some pretty amazing events have happened during the other nine months of the year, there's no denying summer is pretty awesome.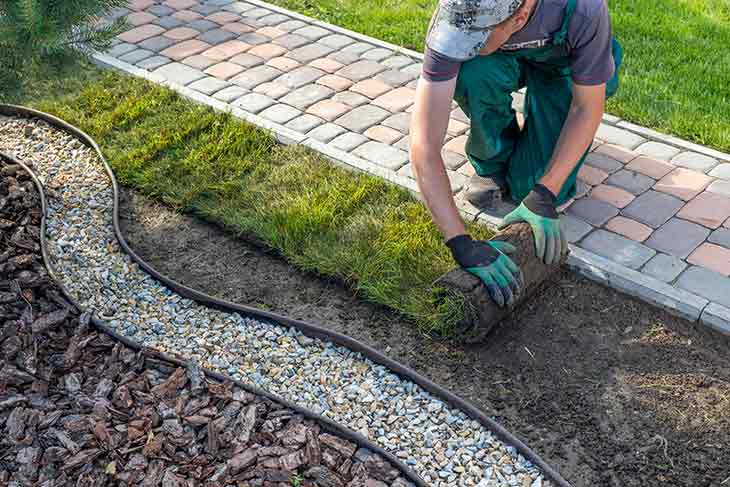 SiteOne Stock is Heating Up
The investing calendar is traditionally very cyclical. Certain businesses do better during the colder holiday season, whereas others excel in warmer months. SiteOne stock has historically spiked during the start of each summer.
In fact, looking back at the SiteOne Landscape Supply Inc (NYSE: SITE) stock history, you can see how well it has performed in the long run. The spikes in share price typically start near the end of June and continue into the fall months.

About SiteOne Landscape Supply
SiteOne Landscape Supply, also known as SiteOne, distributes landscape supplies as a wholesaler in North America. The company sells the majority of its products to professional landscapers, landscape designers and installers.
SiteOne offers many types of landscaping products, such as irrigation supplies; outdoor lighting products; herbicides and pesticides; fertilizer and seed. The company also sells landscape tools and equipment; live nursery goods including trees, plants, flowers, shrubs and sod; ice melt products; and outdoor living and hardscape products. SiteOne's current catalog contains around 100,000 products.
Recent SiteOne Stock News
SiteOne announced this week that the company completed its acquisition of River Valley Horticultural Products, Inc. ("River Valley"). River Valley is a wholesale distributor of nursery, hardscapes and landscape supply products. The company is based out of Little Rock, Arkansas.
"For more than 25 years, River Valley has built a strong reputation in Little Rock by offering high-quality nursery and bulk products with exceptional customer service," said Doug Black, Chairman and CEO of SiteOne Landscape Supply. "Together we will be able to provide a full line of landscaping products and supplies to landscape professionals throughout Central Arkansas."
"We are truly excited to join the SiteOne family so we can provide even greater value for our customers and more opportunities for our associates," said Scott Smith, founder and owner of River Valley.
SiteOne has now made eight acquisitions in 2022, as the company continues to grow its presence in the landscaping industry.
The Best Summer Stocks
SiteOne has a great summer track record. But what other stocks perform well during the summer months?
In addition to landscaping, there are many companies to keep an eye on during the summer months. These include travel industries such as airlines, rental cars and hotels. Amusement parks such as Disney, SeaWorld and Six Flags. AirBnB, hotels, as well as cruise line stocks are also worth a consideration.
In addition to these, consider investing in outdoor activity stocks. Pool and swimming supply companies, hiking, biking, camping, grilling and water sport stocks are all summer favorites.
Final Thoughts on SiteOne Stock
SiteOne stock currently has an analysts' consensus price target of $154.25. SiteOne Landscape Supply has a forecasted upside of 14.4% from its current price of $134.85. And although overall market sentiment still remains bearish, there is an increasing amount of investor interest in SiteOne.
For all of the latest investment tips and insights, you may want to consider signing up for one of our investment newsletters. These free e-letters cover everything from blue chips and dividends to crypto and day trading. With such a wide variety of investment information, there's a newsletter for investors of all levels. Sign up Today.
---